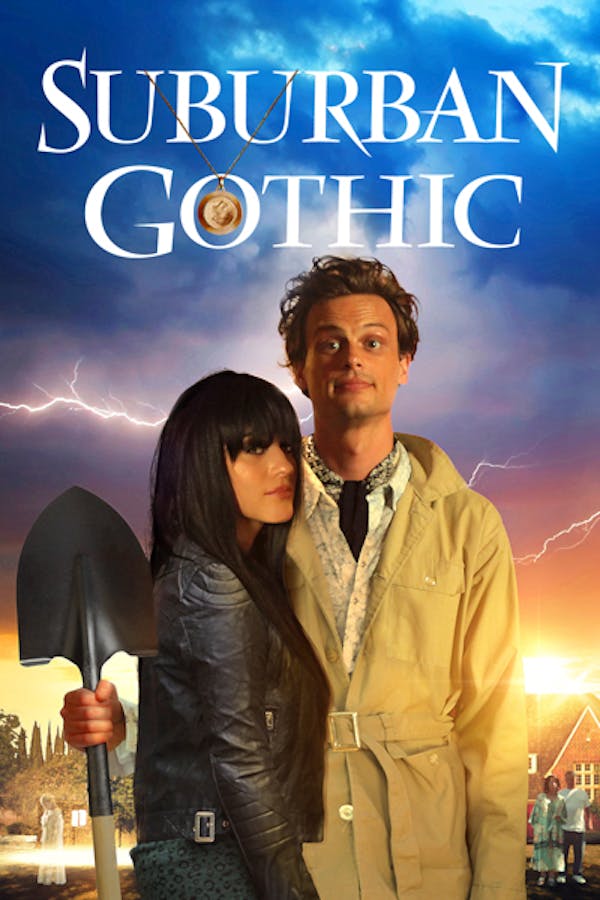 Suburban Gothic
Directed by Richard Bates, Jr.
Raymond has a prestigious MBA, but he can't find work. He can also channel the paranormal, but chatting with a cute girl still mystifies him. Kicked out of his apartment, Raymond returns home to his overbearing mother, his ex-jock father, and some beer-bellied former classmates. When a vengeful ghost starts terrorizing his small town home, Raymond the city-boy has to recruit Becca, the badass local bartender, to solve the mystery of the spirit threatening their lives. This quirky paranormal comedy stars Matthew Gray Gubler (Criminal Minds) and Kat Dennings (2 Broke Girls).
An awkward man who can talk to the dead teams with a rebellious bartender to find the vengeful ghost that's been terrorizing their town.
Cast: Matthew Gray Gubler, Kat Dennings, Barbara Niven, Ray Wise, John Waters
Member Reviews
5 out of 5! Such a great cheesy horror comedy!
It's a great cheesy flick. Matthew & Kat were a great match up for a horror comedy flick. The effects aren't all that but that's what I'd expect from a low budget ghost flick. It's got some great gags and some pretty great moments. I'm surprised I haven't seen this film until now. I recommend it but supposedly some find it offensive which is just ridiculous. Watch the flick it's pretty great, cheesy but great.