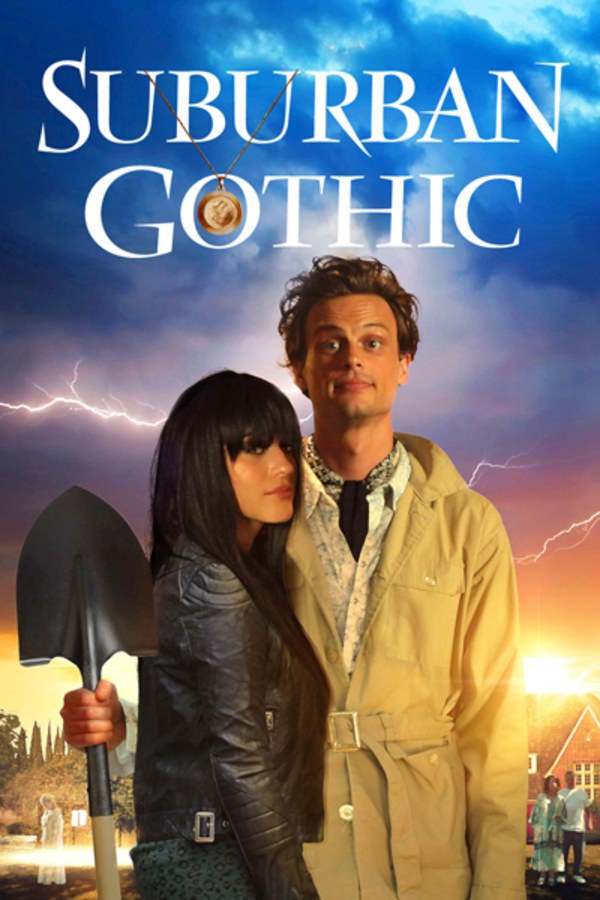 Suburban Gothic
Directed by Richard Bates, Jr.
Raymond has a prestigious MBA, but he can't find work. He can also channel the paranormal, but chatting with a cute girl still mystifies him. Kicked out of his apartment, Raymond returns home to his overbearing mother, his ex-jock father, and some beer-bellied former classmates. When a vengeful ghost starts terrorizing his small town home, Raymond the city-boy has to recruit Becca, the badass local bartender, to solve the mystery of the spirit threatening their lives. This quirky paranormal comedy stars Matthew Gray Gubler (Criminal Minds) and Kat Dennings (2 Broke Girls).
An awkward man who can talk to the dead teams with a rebellious bartender to find the vengeful ghost that's been terrorizing their town.
Cast: Matthew Gray Gubler, Kat Dennings, Barbara Niven, Ray Wise, John Waters
Member Reviews
I once had rabies shots. They were more entertaining than this movie. I wish I could go back and watch something else.
I loved it! Definitely some slap stick comedy but it was enjoyable enough. Great cast!
It wasn't bad. Odd ball comedy/horror. I enjoyed the different characters. It's just the story, or maybe the execution of it was a bit lame.