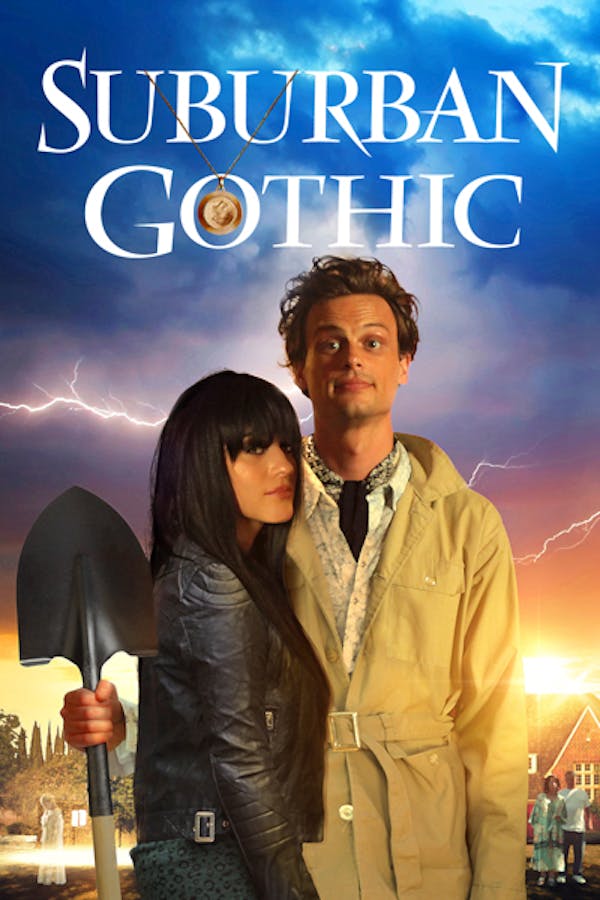 Suburban Gothic
Directed by Richard Bates, Jr.
Raymond has a prestigious MBA, but he can't find work. He can also channel the paranormal, but chatting with a cute girl still mystifies him. Kicked out of his apartment, Raymond returns home to his overbearing mother, his ex-jock father, and some beer-bellied former classmates. When a vengeful ghost starts terrorizing his small town home, Raymond the city-boy has to recruit Becca, the badass local bartender, to solve the mystery of the spirit threatening their lives. This quirky paranormal comedy stars Matthew Gray Gubler (Criminal Minds) and Kat Dennings (2 Broke Girls).
An awkward man who can talk to the dead teams with a rebellious bartender to find the vengeful ghost that's been terrorizing their town.
Cast: Matthew Gray Gubler, Kat Dennings, Barbara Niven, Ray Wise, John Waters
Member Reviews
Funny fast passed horror comedy buoyed by an extremely appealing central character played wonderfully by the adorable Mathew Gary Grubler. In fact, all the characters in this film are appealing even the spirits and Raymond's foul mouthed redneck dad. Super crisp direction and a solid script make this gem worth several visits.
Self awareness, excessive racial/sexual humor, and wit fail to overcome the unlikable main character in this dark comedy about exorcising a ghost.
Tons of fun, and what a great cast!
Definitely a fun dark comedy. I enjoyed the soundtrack and how it didn't take itself too seriously. The Dad is written as the most awful bigoted racist stereotype football coach I've ever seen but the actor playing him pulls it off and managed to make it fun to hate him. Not many big scares, some gross out stuff, lots of emo humor. I give it 5 because I think it hit what it was aiming for, a light-hearted watch.