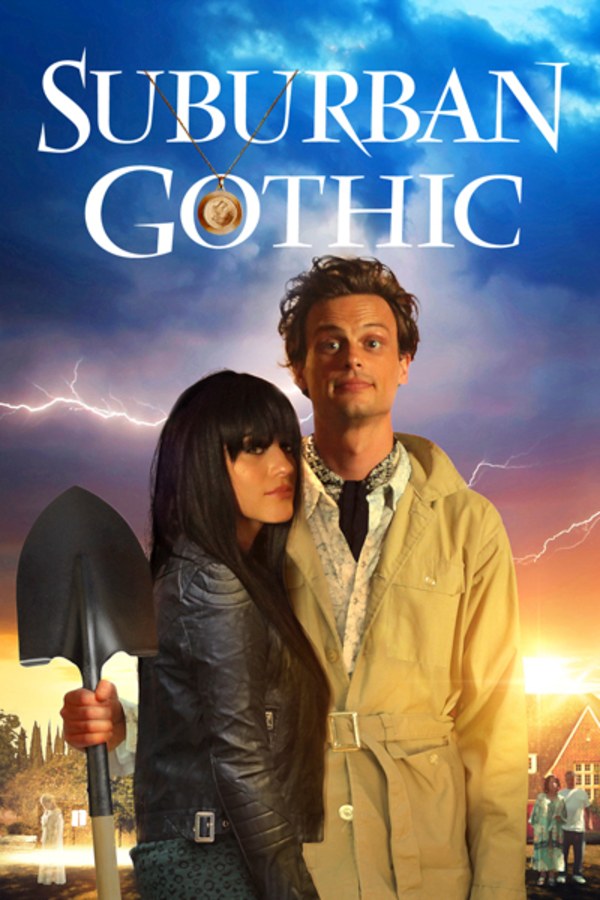 Suburban Gothic
Directed by Richard Bates, Jr.
Raymond has a prestigious MBA, but he can't find work. He can also channel the paranormal, but chatting with a cute girl still mystifies him. Kicked out of his apartment, Raymond returns home to his overbearing mother, his ex-jock father, and some beer-bellied former classmates. When a vengeful ghost starts terrorizing his small town home, Raymond the city-boy has to recruit Becca, the badass local bartender, to solve the mystery of the spirit threatening their lives. This quirky paranormal comedy stars Matthew Gray Gubler (Criminal Minds) and Kat Dennings (2 Broke Girls).
An awkward man who can talk to the dead teams with a rebellious bartender to find the vengeful ghost that's been terrorizing their town.
Cast: Matthew Gray Gubler, Kat Dennings, Barbara Niven, Ray Wise, John Waters
Member Reviews
I can usually sit through anything. This movie is just plain horrible. Best part about it was the end credits and that's it.
Should be taught in film school during the class "How NOT to color correct your movie" Step 1: Set saturation to 200% Step 2: Remove 50% from both Highs and Mids Step 3: Put a horrible yellow overlay on everything
I lasted about 30 minutes. When the lead's toenails started singing, I had had enough.
I love Max from 2BrokeGirls 💖, she's hilarious. The guy is pretty funny too.
I wish there was more comedy horror like this. The story isn't unique - boy tells parents he sees dead people parents don't believe him and he proves them wrong - but the WAY it's told in this movie is by far the best.