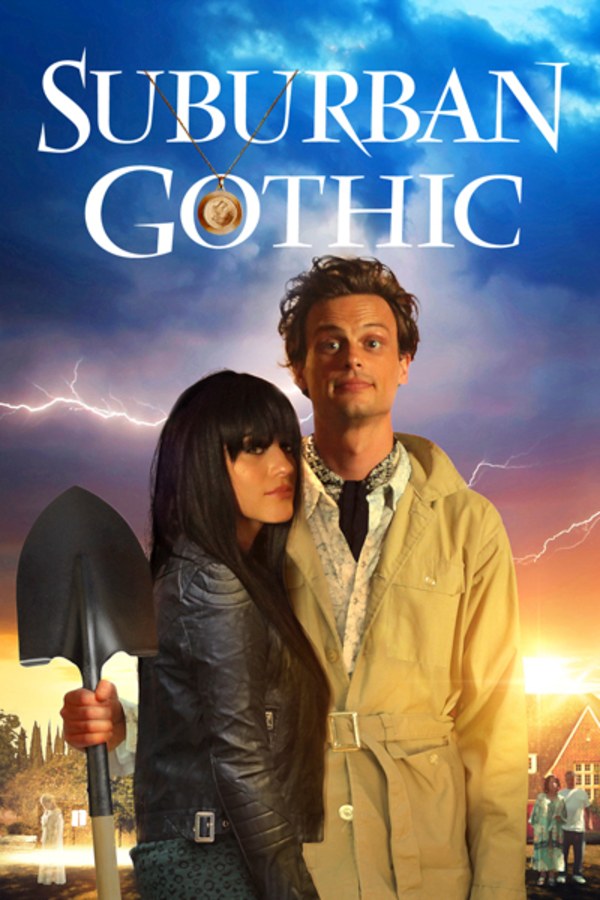 Suburban Gothic
Directed by Richard Bates, Jr.
Raymond has a prestigious MBA, but he can't find work. He can also channel the paranormal, but chatting with a cute girl still mystifies him. Kicked out of his apartment, Raymond returns home to his overbearing mother, his ex-jock father, and some beer-bellied former classmates. When a vengeful ghost starts terrorizing his small town home, Raymond the city-boy has to recruit Becca, the badass local bartender, to solve the mystery of the spirit threatening their lives. This quirky paranormal comedy stars Matthew Gray Gubler (Criminal Minds) and Kat Dennings (2 Broke Girls).
An awkward man who can talk to the dead teams with a rebellious bartender to find the vengeful ghost that's been terrorizing their town.
Cast: Matthew Gray Gubler, Kat Dennings, Barbara Niven, Ray Wise, John Waters
Member Reviews
extremely silly, but goes down very easily. nothing that will haunt your dreams or torment your soul, but it's perfectly pleasant, moves along nicely, & kat dennings is very easy on the eyes. mom was reasonably foxy too, i reckon.
Gave up about 30 minutes in. I love campy movies, but I just didn't find this one entertaining. Every joke in it has been done a million times.
You had me at "goth Kat Dennings."
I never liked campy movies, and this is one.
Funny and sweet. And a lot stupid. Matthew is better as a FBI.