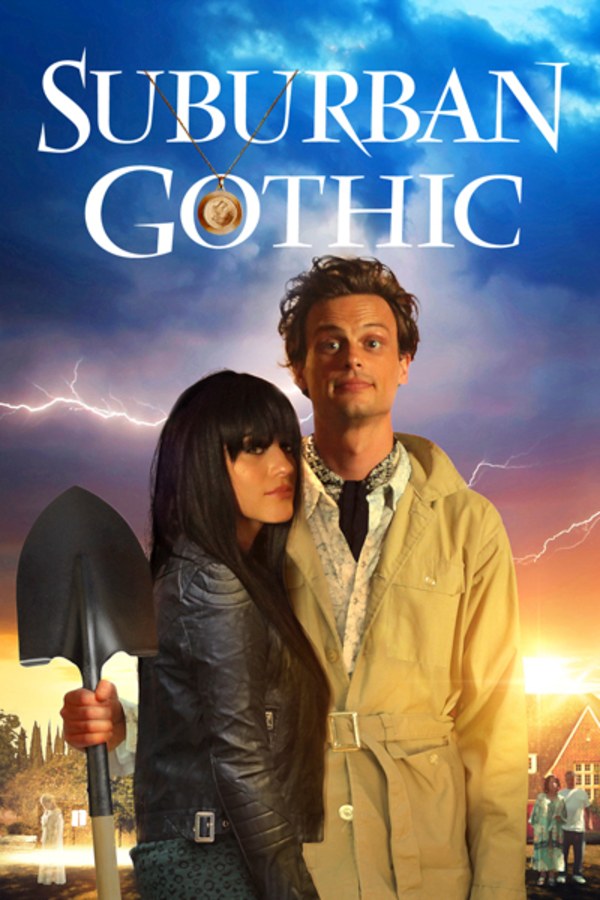 Suburban Gothic
Directed by Richard Bates, Jr.
Raymond has a prestigious MBA, but he can't find work. He can also channel the paranormal, but chatting with a cute girl still mystifies him. Kicked out of his apartment, Raymond returns home to his overbearing mother, his ex-jock father, and some beer-bellied former classmates. When a vengeful ghost starts terrorizing his small town home, Raymond the city-boy has to recruit Becca, the badass local bartender, to solve the mystery of the spirit threatening their lives. This quirky paranormal comedy stars Matthew Gray Gubler (Criminal Minds) and Kat Dennings (2 Broke Girls).
An awkward man who can talk to the dead teams with a rebellious bartender to find the vengeful ghost that's been terrorizing their town.
Cast: Matthew Gray Gubler, Kat Dennings, Barbara Niven, Ray Wise, John Waters
Member Reviews
It wasn't as terrible as I was thinking after reading some of the reviews! Def worth a one time watch! Comical and creepy!
I really thought I would like this, but I got 20 min in and couldn't stomach it. It's the dialogue. It's so clunky and forced, especially for Raymond, who I should like. They should have made him just like quirky, but instead try to make him quippy? It doesn't work, and he just comes of as bland and annoying. Every one just talks to weirdly and aimlessly. I'm disappointed.
Bad very bad,,these two actors are a washed down
So funny and the characters awesome!!!
Fantastic, loved it! So funny!