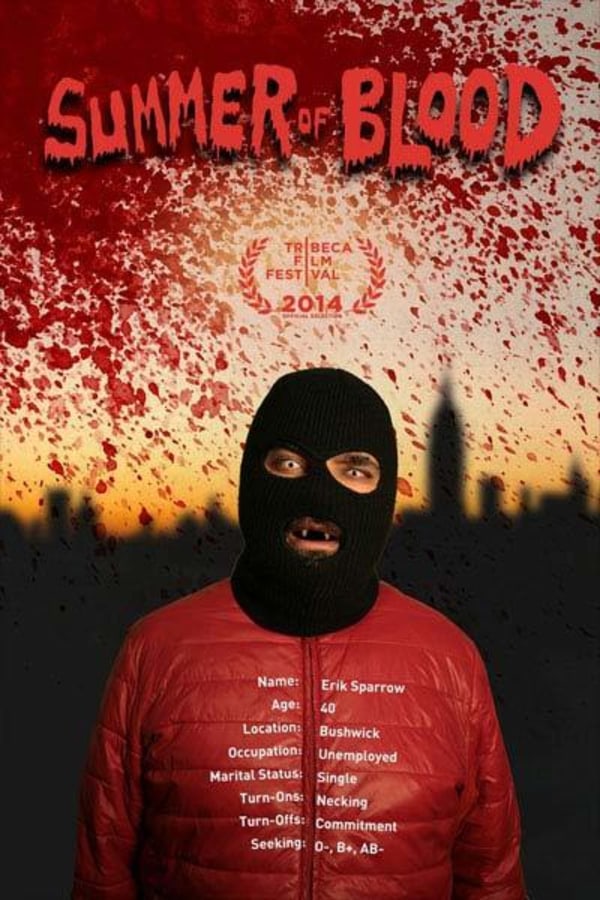 Summer of Blood
Directed by Onur Tukel
In this indie horror comedy, a schlubby loser meets a vampire via online dating. Writer/director Onur Tukel turns in a hilarious performance as the lazy, socially oblivious Erik, who's dumped by his girlfriend when he rejects her marriage proposal. Online dating leaves him lost, until a lanky vampire turns him into an undead ladykiller with a maniacal sex drive matched only by his frenzied need to feed on blood. A collision of absurd, self-deprecating wit and existential curiosity, SUMMER OF BLOOD is a hysterical horror-comedy with a clever bite all its own. Contains sexual scenes, violence and gore.
In this indie horror comedy, a schlubby loser meets a vampire via online dating.
Cast: Onur Tukel, Anna Margaret Hollyman, Alex Karpovsky, Jason Selvig
Member Reviews
can be very funny and weird. Good gore.
that's a high 3 - like a 3.5, edging up to a 4, but not really worthy of the full 4, so i held back a touch. the most unbelievable thing in this movie is that tukel's fairly beautiful girlfriend proposed to him. this is the 4th or 5th tukel film i've watched in the past few weeks, and i have to say i think he's really grown on me as a presence. when i first was exposed to him, i found myself liking everything except him, but i can't deny i laughed quite a bit at his series of one-liners in the first third of this film. one can't help but wonder if he sees his character as the loathsome, self-obsessed jerk that most of his audience seems to see. the fact that he puts himself front and center in most of his own films suggests that he sees himself a bit more sympathetically than that (i don't think i need to include the obvious woody allen comparison now). regardless, i found this quite entertaining. it ran out of steam a touch in the last third as comedies so often seem to do, but it still played very easily for me and i had no difficulty watching through to the end.
Ok film . Even when one is undead he can still be an annoying jerk .
Good start but grows increasingly pessimistic and unfunny. Trailer made it seem a lot funnier.