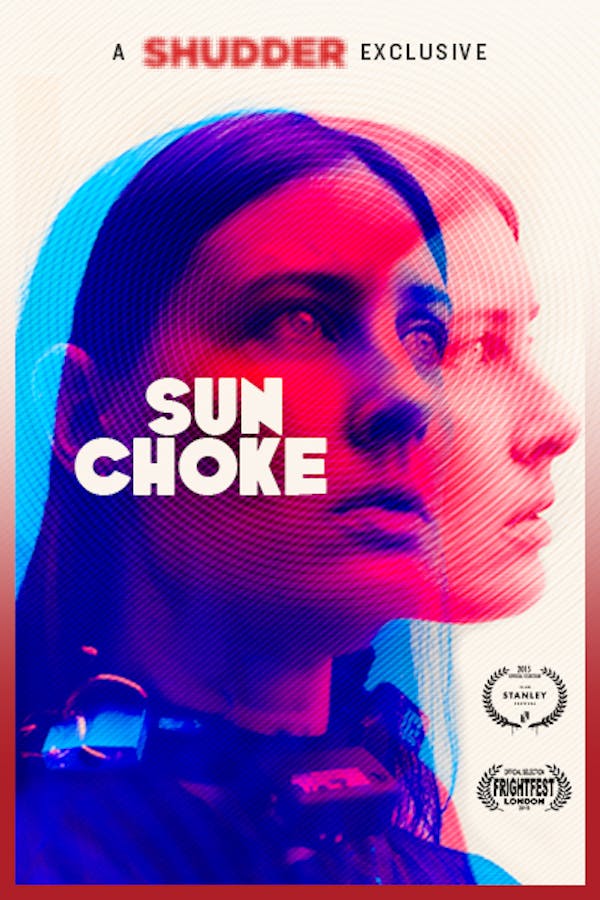 Sun Choke
Directed by Ben Cresciman
In a Hollywood mansion, Janie (Sarah Hagan, "Freaks and Geeks") is being nursed back to health by her nanny Irma (horror icon Barbara Crampton), who makes Janie do bizarre rituals to cure her after a breakdown. When Janie becomes obsessed with a woman named Savannah, and begins stalking the innocent stranger, it falls to Irma to get Janie back under control. But Janie thinks she knows what's best for Janie. Mysterious, unsettling, and brilliantly acted, SUN CHOKE is a standout in the wave of excellent recent horror films about disturbed women, including SHE WOLF and SHREW'S NEST. A SHUDDER EXCLUSIVE. Contains strong language, sexual scenes, violence and gore.
A disturbed young woman named Janie is looked after by a domineering nanny who claims she is trying to make her well.
Cast: Sarah Hagan, Sara Malakul Lane, Barbara Crampton
Member Reviews
A very good film. It kept me on the edge of my seat for the entire film.
Wonderful acting by the three leads, especially Sarah Hagan. The original score by Boom Bip really suits the film and a lot of praise for the practical FX by Doug Murphy and Shiela Selfi; one kill REALLY shocked me. A very good movie, just lost me a little when it goes a bit too hard into the psychosis of it all near the end but highly recommend, this is a hidden gem.
Starts off well but the ending is an anti-climax. Not sure if would recommend.
Bit slow and confusing at times, but overall quite a sad story underneath it all!
Not my cup of tea .. a bit confusing at times