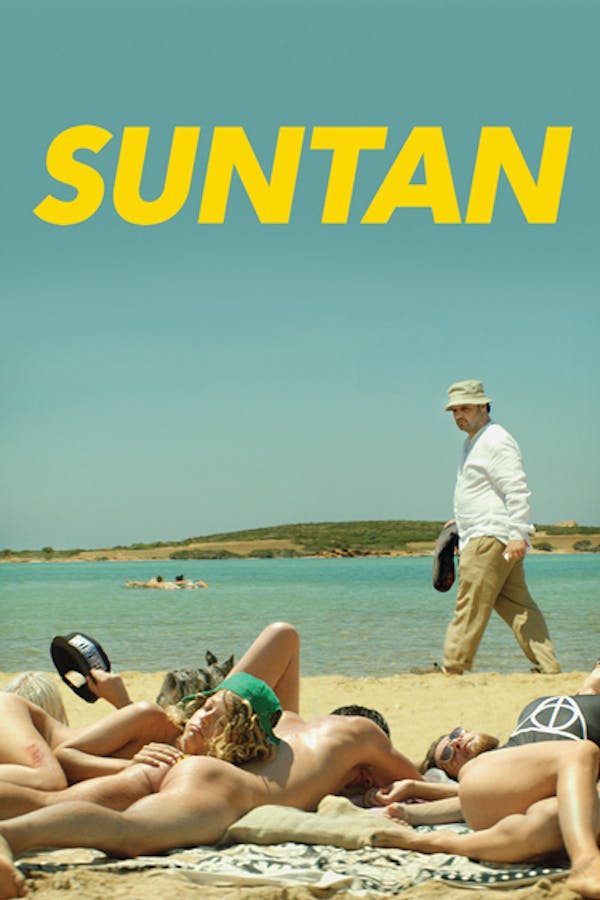 Suntan
Directed by Argyris Papadimitropoulos
Kostis, an introverted, unhappy and sleepy forty-something man, starts working on the Greek holiday island of Antiparos as a doctor. A group of young tourists drags him out of his shell with excursions to the nude beach and exuberant alcoholic evenings in clubs, while the frivolous Anna especially turns his head. Messy and muddled sexual shenanigans ensue and Kostis spirals into the maelstrom of a mid-life crisis fuelled by desperation and obsession.
An introvered middle-aged doctor becomes infatuated with a young, sexually liberated young woman on a Greek holiday island.
Cast: Makis Papadimitriou, Elli Tringou, Dimi Hart, Hara Kotsali, Milou Van Groesen
Member Reviews
well the ending was stupid . i watched all of that and want my time back .
Too much nakedness for my liking, boring slow movie. Wasted my time watching this, watched thinking it will hit a climax and when it did the bloody movie ended.. boring boring boring,, yuck with the nakedness too
Freaky creeper. I liked it.
Basically to some it up without giving too much away, this another movie that emphasizes on the ignorance of humanity (particularly the younger generation) and how most of us do things that we think are harmless fun at the time, but can have a greater impact on someone, say with a serious mental illness. This movie does an excellent job at getting its point across, and I myself, having gone through similar emotional experiences, completely understand the main characters struggle.7.5/10