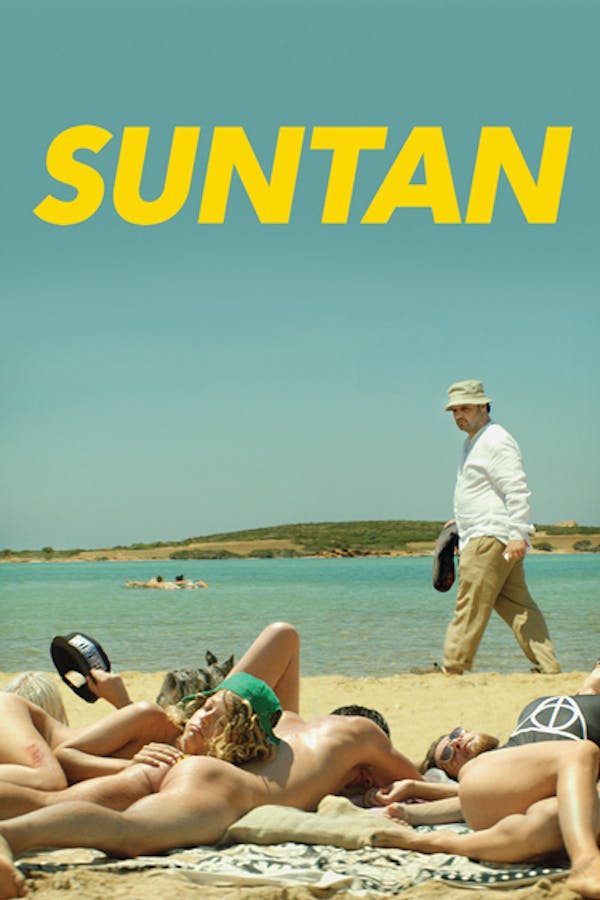 Suntan
Directed by Argyris Papadimitropoulos
Kostis, an introverted, unhappy and sleepy forty-something man, starts working on the Greek holiday island of Antiparos as a doctor. A group of young tourists drags him out of his shell with excursions to the nude beach and exuberant alcoholic evenings in clubs, while the frivolous Anna especially turns his head. Messy and muddled sexual shenanigans ensue and Kostis spirals into the maelstrom of a mid-life crisis fuelled by desperation and obsession.
An introvered middle-aged doctor becomes infatuated with a young, sexually liberated young woman on a Greek holiday island.
Cast: Makis Papadimitriou, Elli Tringou, Dimi Hart, Hara Kotsali, Milou Van Groesen
Member Reviews
A disturbing watch for anyone aged 30 as it's serves as a warning. An odd film that features some beautiful scenery of Greece, sandy beaches and hyped up nightlife with some cringeworthy moments. And from there on, it just kind of slowly descends towards a dark and pathetic climax. I enjoyed this as it's different.
not a horror but really good worth watching
No horror, just horror-ble ! Crap acting soft porn with backpackers and a doctor come pervert. Go watch your grass grow, that would be a better way to pass the time even on a rainy day.
This being on Shudder is kind of a spoiler in itself -- you know things are not going to go well. Maybe the movie is commenting on misogyny, specifically men feeling entitled to women's time, attention, body, etc. and obsessing over a young women as the answer to their dreary life, but it just felt like the movie was delighting in the very misogyny it tried to call out. The atmosphere and moods were very effective though, I'll give it that.