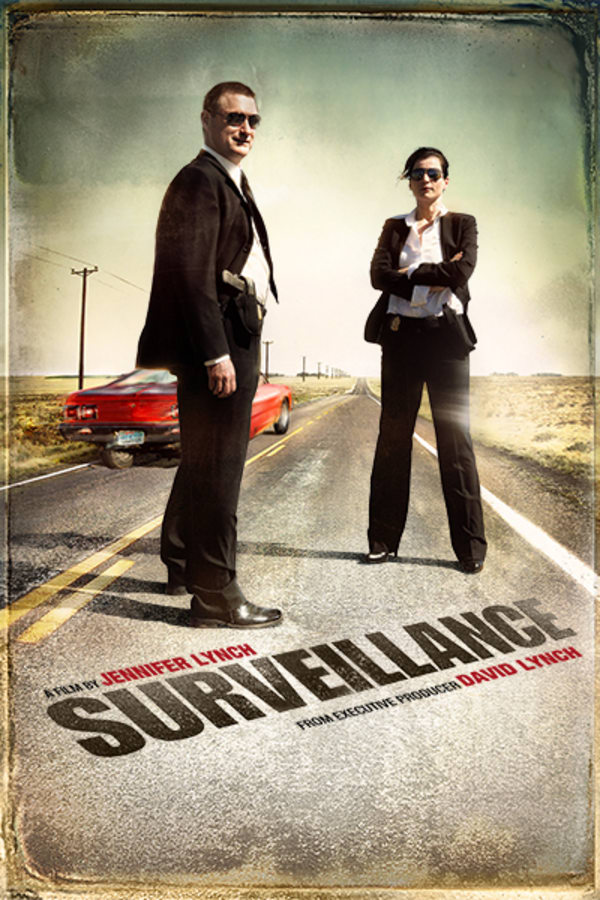 Surveillance
Directed by Jennifer Lynch
A series of grisly slayings bring two FBI agents to a Nebraska town to interrogate survivors about what they saw. But as each witness talks, contradictions begin to pile up and the duo are met with resistance from the local cops, who are certainly hiding something. But then again, so is everyone in this twisted thriller, criminally underrated upon its release and ripe for rediscovery. Director Jennifer Lynch uses two of dad David Lynch's veterans (Bill Pullman & Julia Ormond) and a fair bit of his awkward dialogue style to create a gripping fright flick perfect for watching after midnight...
Two FBI agents arrive in a rural town to discover the truth behind a series of horrific murders.
Cast: Julia Ormond, Bill Pullman, Pell James
Member Reviews
Ok. This storyline came out of left field!
I was very close to giving this 4/5. It was very good, but had some bad acting (especially the little girl) and odd camera angle/effects choices. Mostly all of the characters were either unlikeable or I felt indifferent about them. Other than that it was a great thriller/mystery/whodoneit that kept me guessing till near the end. It had some Lynchian vibes, but not too much. It was more straight forward and easier to follow than his films. Worth watching for fans of thrillers, mysteries, and David Lynch fans.
Jennifer Lynch needs to hurry up and make another film!
Good. Nice twist. The main characters were great, but it seemed...miscast-Pullman and Ormond are great, just didnt believe them in these roles.