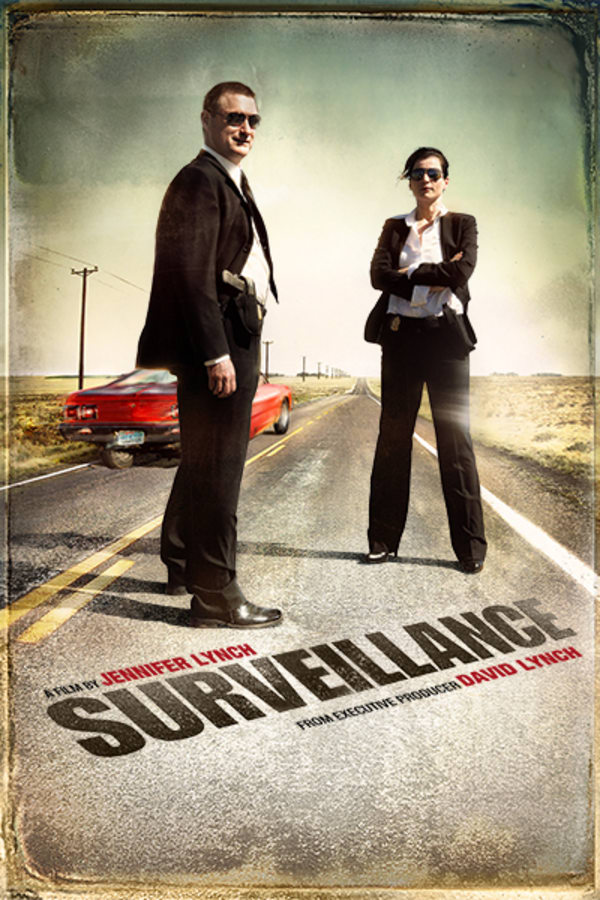 Surveillance
Directed by Jennifer Lynch
A series of grisly slayings bring two FBI agents to a Nebraska town to interrogate survivors about what they saw. But as each witness talks, contradictions begin to pile up and the duo are met with resistance from the local cops, who are certainly hiding something. But then again, so is everyone in this twisted thriller, criminally underrated upon its release and ripe for rediscovery. Director Jennifer Lynch uses two of dad David Lynch's veterans (Bill Pullman & Julia Ormond) and a fair bit of his awkward dialogue style to create a gripping fright flick perfect for watching after midnight...
Two FBI agents arrive in a rural town to discover the truth behind a series of horrific murders.
Cast: Julia Ormond, Bill Pullman, Pell James
Member Reviews
Maybe it's because I've seen all of David Lynch's movies multiple times, and his daughter is a very similar kind of storyteller - without any of his nuance, atmosphere, and pacing. It feels a lot like a "I'm not my dad - I can be grosser!" kind of thing. I could tell within 5 minutes who the murderers were. There were a lot of interesting things about it that were done well (mostly the performances), but by the end I was rolling my eyes. Much more gratuitous and icky than any of her dad's films, and I don't say that lightly. Disturbing and oddly flat. I need a shower.
Super script and cast. Gets better as it goes on, which I'd say is true of very few movies.
Not once in the movie did I think, "I know what the twist is." Solid movie and a true surprise ending.