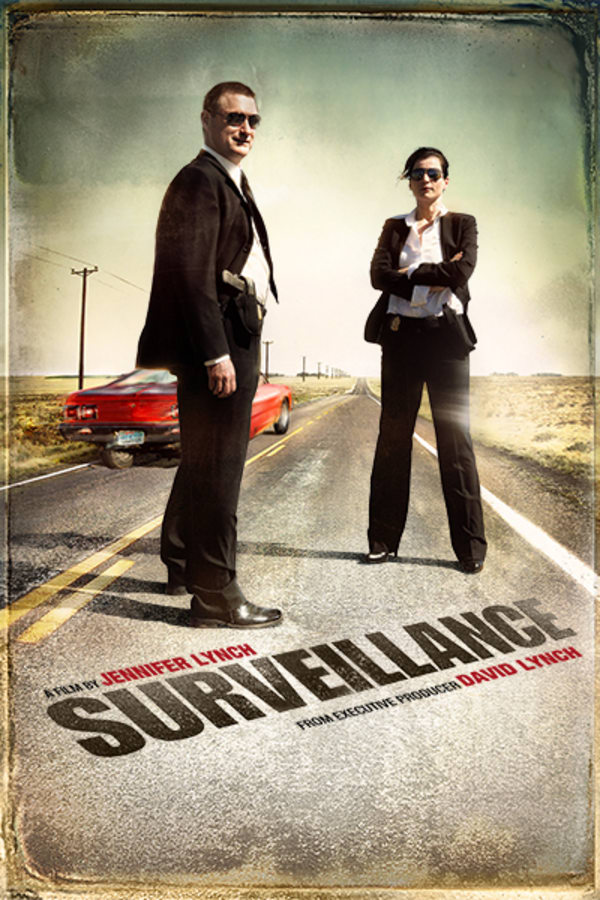 Surveillance
Directed by Jennifer Lynch
A series of grisly slayings bring two FBI agents to a Nebraska town to interrogate survivors about what they saw. But as each witness talks, contradictions begin to pile up and the duo are met with resistance from the local cops, who are certainly hiding something. But then again, so is everyone in this twisted thriller, criminally underrated upon its release and ripe for rediscovery. Director Jennifer Lynch uses two of dad David Lynch's veterans (Bill Pullman & Julia Ormond) and a fair bit of his awkward dialogue style to create a gripping fright flick perfect for watching after midnight...
Two FBI agents arrive in a rural town to discover the truth behind a series of horrific murders.
Cast: Julia Ormond, Bill Pullman, Pell James
Member Reviews
Not once in the movie did I think, "I know what the twist is." Solid movie and a true surprise ending.
Characters lack depth or believability. Story telling device (the three cameras/three interrogations) makes no sense within the story itself, and is never explained. Pacing is slow and disjointed. Heavily telegraphed twist with a downer ending.
I think the Movie Surveillence is a 5* movie! Would really enjoy a Part 2. Think I've watched it enough to know every line!😂🤣😂🤣
Hey folks i thought this flick was very enjoyable. A very unique story.Pullman is great. Nice finish at the end. Four skulls easy.
It bewilders me why this movie didn't do better--or why Jennifer Lynch is so criminally underrated--but I'm pleased to see that it has already attained a cult following. I love this movie and I love that Papa (David) Lynch sings during the closing credits. Speaking of which, why aren't there any David Lynch films here?? Come on, now--gotta have Eraserhead, at least.