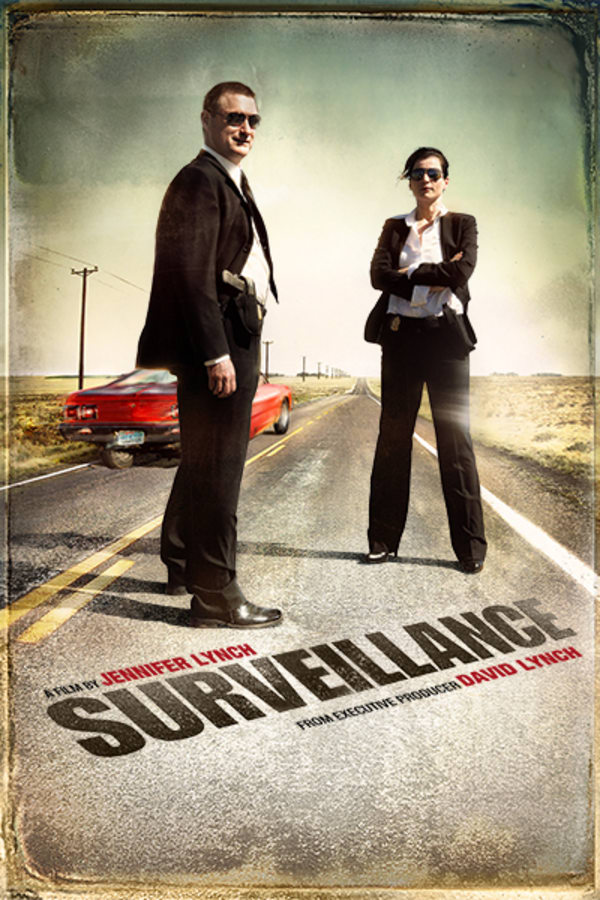 Surveillance
Directed by Jennifer Lynch
A series of grisly slayings bring two FBI agents to a Nebraska town to interrogate survivors about what they saw. But as each witness talks, contradictions begin to pile up and the duo are met with resistance from the local cops, who are certainly hiding something. But then again, so is everyone in this twisted thriller, criminally underrated upon its release and ripe for rediscovery. Director Jennifer Lynch uses two of dad David Lynch's veterans (Bill Pullman & Julia Ormond) and a fair bit of his awkward dialogue style to create a gripping fright flick perfect for watching after midnight...
Two FBI agents arrive in a rural town to discover the truth behind a series of horrific murders.
Cast: Julia Ormond, Bill Pullman, Pell James
Member Reviews
a little strange and slow at times but i did not expect the twist
Jennifer Lynch had to have made her father proud with this one. The camera shots and flashbacks had me making Fire Walk With Me constantly. And, Though Bill Pullman was used in Lost Highway, his performance had thinking more of Leland Palmer than Fred Madison. Really a great ride and I hope that Ms. Lynch keeps her father's legacy going.
Could have been better if it made any sense at all. Ironside was the best part.
Called the "big reveal" in 17 minutes. Nice premise, thoughtful way to shoot, but such lazy motivations throughout. No one was believable at all. Why were the cops such crazy sociopaths? Who carries framed (!) pictures of people we never learn about? Why did the killers need to get one of the cops to reveal a lie that changed absolutely nothing in the storyline? And WORST of all, who let Cheri Oterri die with the dumbest last words of all time!? This was a hot mess of storytelling, but points for looking nice and getting halfway there production-wise. In better hands this could have been decent.
What a great movie! I love the acting in this one, but I was disappointed that Michael Ironside had such a small role in this. I love the twists that this film brought in. I even laughed a few times as well. Definitely a 5 Skull rating! I'm ready for another Lynch film!!!!