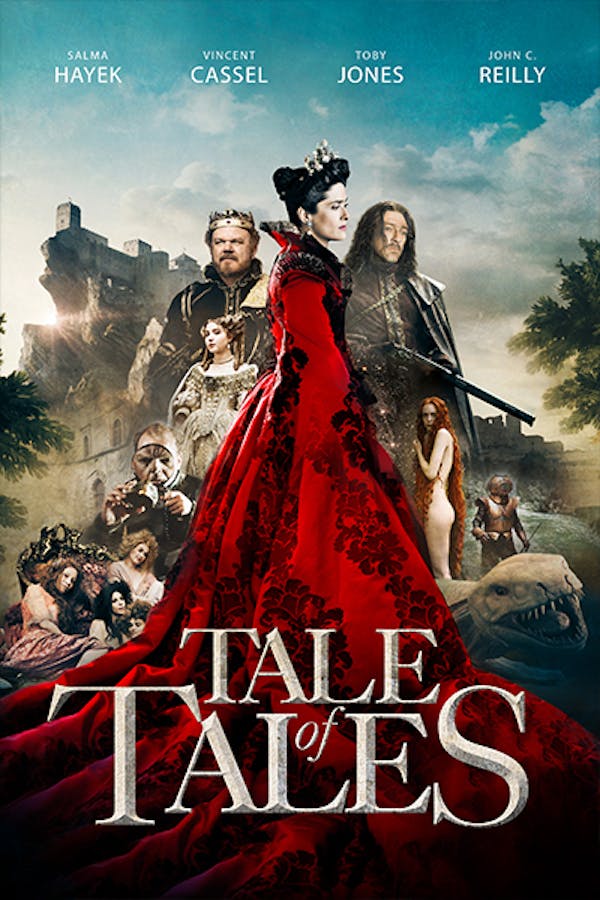 Tale of Tales
Directed by Matteo Garrone
Inspired by the celebrated fairytales by Giambattista Basile, Matteo Garrone's TALE OF TALES is an epic vision of cinema. From the bitter quest of the Queen of Longtrellis (Salma Hayek) who forfeits the life of her husband (John C. Reilly), to two mysterious sisters who provoke the passion of the King of Strongcliff (Vincent Cassel), to the King of Highhills obsessed with a giant Flea (Toby Jones) leading to heartbreak for his young daughter, these stories weave the beautiful with the grotesque, creating a stunning and unique work of gothic imagination.
The film interweaves three separate story strands bookended by brief bits in which involves a street circus family, a jealous queen who forfeits her husband's life, and a king whose passion is stoked by two mysterious sisters.
Cast: Salma Hayek, Vincent Cassel, Toby Jones, John C. Reilly, Shirley Henderson
Member Reviews
Superb acting, well written, closer to what the reality would have been during those times. Enjoyed watching it from start to the end. Thank you for those cruel but oh so interesting tales. That's what shudder is best at: finding little gems in the rough.
Very unconventional, but I think that's what made it so interesting and enjoyable for me.
I love how I can find unique and intriguing films on Shudder. This movie was quite enjoyable. I kind of wished there was more of an interaction between the three stories without breaking the entire flow of the storytelling.
It was really different and I never knew what to expect after every twist. 3 dark tales collide to give us a unique experience. You will be a fan if you like unique movies.