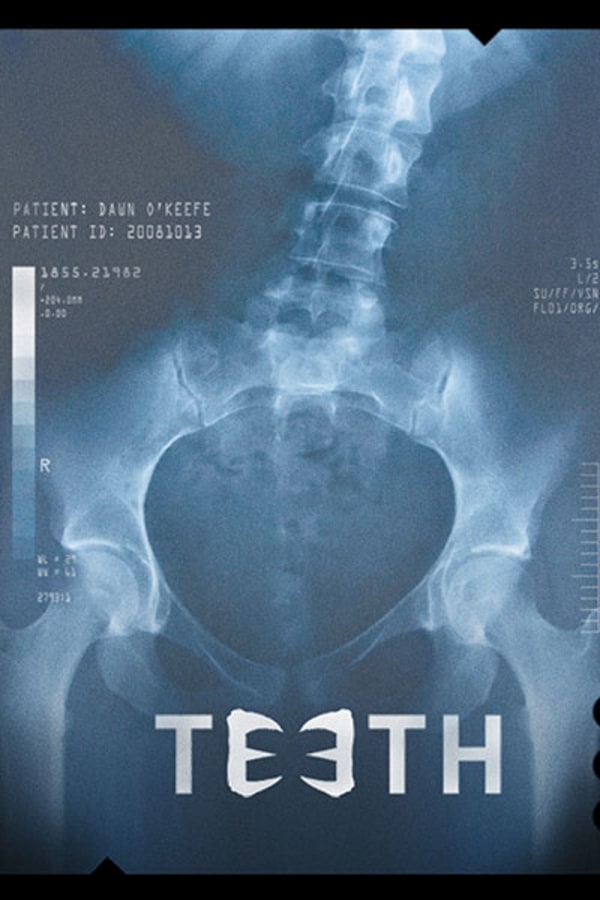 Teeth
Directed by Mitchell Lichtenstein
In this satirical feminist horror from director Mitchell Lichtenstein, high school student Dawn (Jess Weixler) struggles to suppress her burgeoning teenage desires when she falls for classmate, Tobey. Vowing to stay celibate at her weekly chastity meetings, Dawn continues to struggle with teenage hormones when her lustful stepbrother makes sexual advances towards her. When Dawn becomes the victim of a sexual violent encounter, she discovers that she suffers from a rare affliction: she's living proof of the vagina dentata myth. Exploring her body for the first time, Dawn learns the pain and power that comes from her unique anatomy. Contains strong language, sexual scenes, violence and gore.
High schooler Dawn learns she's living proof of the vagina dentata myth.
Cast: Jess Weixler, John Hensley, Josh Pais, Lenny Von Dohlen
Member Reviews
find this film entertaining but it has more comedy than shock value (personally i think they should invent some grills 4 that shit then men may not be so pushy) ...........
Good film but a bit dramatic
It's story of sexual awakening and empowerment that gradually turns from a coming of age movie into a full on revenge flick. Men watching this will cringe.