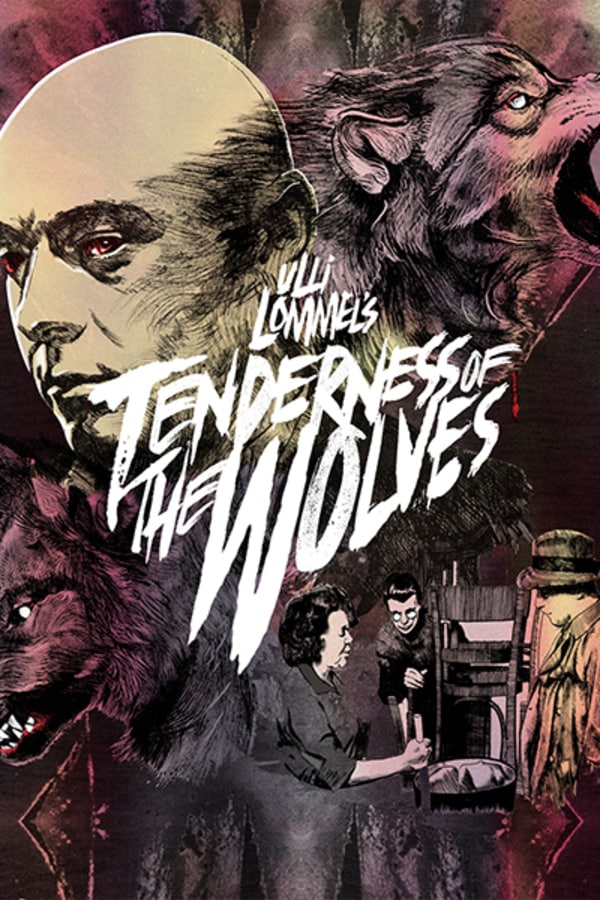 Tenderness of the Wolves
Directed by Uli Lommel
Uli Lommel's homoerotic horror film is based on the true story of serial killer Fritz Haarman, a German cannibal who raped, murdered and ate his young male victims. At the time the film was conceived, Lommel (THE BOOGEYMAN) was best known for acting in films by the famous German director Rainer Werner Fassbinder. But Fassbinder agreed to produce and act alongside the other talented members of his troupe, including the film's screenwriter and star, Kurt Raab, whose vivid realization of Haarman is a clear homage to German horror cinema's most iconic monster: Nosferatu. Contains sexual scenes, violence and gore.
A psychotic German cannibal targets young men, then shares the meat with friends.
Cast: Kurt Raab, Jeff Roden, Margit Carstensen
Member Reviews
This is, at the very least, tied with "Henry" for the most haunting porrayal of a serial killer that I've ever seen. This film may be even more disturbing. It's not an "action-packed" movie. It doesn't feature a lot of "cool kills"-- because this is a true story, and the concept of "cool kills" in a movie is very far from the true reality of serial killing in real life. That horrible reality is shown here, and it is chilling and unforgettable. It is also something that I honestly don't wish to experience too much from a movie, but as emotionally difficult as watching this was, I am glad that I did so. I will probably never watch it again. This is as depraved as humanity gets. "Tenderness of the Wolves" is not a horror movie. It is well beyond "horror movies." It is utterly horrific. Four out of five skulls. May the innocent victims always be remembered.
Got to be honest I found this film boring.the film itself is shot great but for me it was style over substance
A better Henry: Portrait of a Serial Killer. The killer is the star: an individual who pervades creepiness in each scene, disarms and disrobs his victims with kindly gestures, and becomes the most unnerving predator I have ever seen in film. With oppressive tone and beautiful cinematography, the film excellently portrays how a monster is enabled by his friends and government to do his work.
this was gut wrenching to watch. Very haunting film.