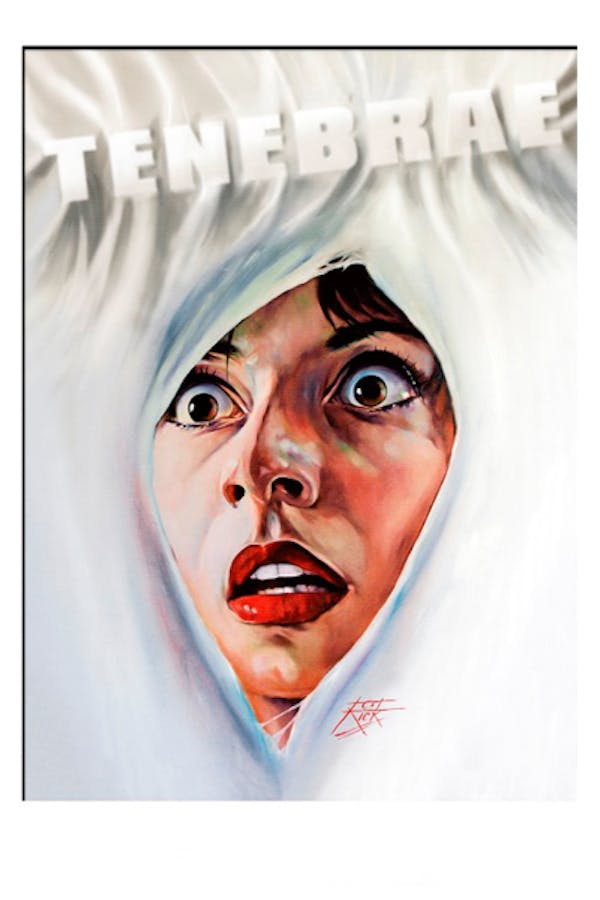 Tenebrae
Directed by Dario Argento
When acclaimed New York crime writer Peter Neal (Anthony Franciosa) flies to Rome to promote his latest novel, Tenebrae, his publicity tour is cut short by a series of murders that come straight out of the pages of his book. Neal, and his staff begin to investigate the killings, but as they come closer to the truth, the bloodshed begins to escalate. In order to solve the mystery, they will need to look to Neal's novel to find out who is the real killer before the killer finds them. Originally included in the infamous video nasties list, Tenebrae is based on director Dario Argento's own experiences with an obsessed fan. Contains strong language, violence and gore.
A razor-wielding psycho stalks a horror writer in one of Dario Argento's most celebrated gialli.
Cast: Anthony Franciosa, Giuliano Gemma, John Saxon
Member Reviews
Real watchable and lots of bright red blood
not quite as good as deep red, but it is certainly one of argento's better movies. It shot very beautifully, also wonderful soundtrack this really creates a suspenseful atmosphere.
Hyper stylish, great soundtrack and really suspenseful. The finale is insane. Love it!
Finally gotten around to watching it thought it was pretty good
It's no masterpiece and not Argento's best but it's enjoyable enough. Hilarious wooden acting and fabulously OTT gore effects as well as an insane finale. Deep Red and Phenomena are far better.