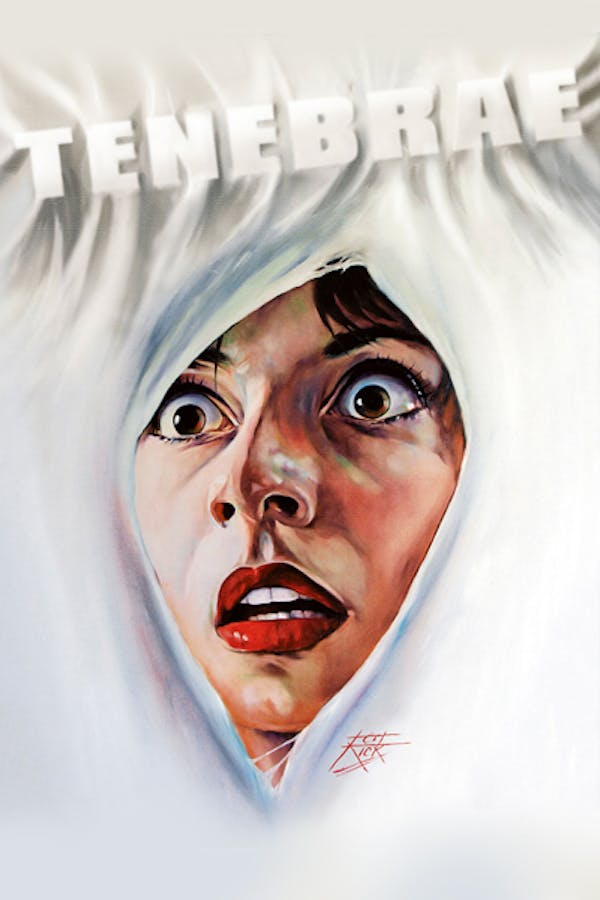 Tenebrae
Directed by Dario Argento
Horror novelist Peter Neal (Tony Franciosa) arrives in Rome for a book tour just as a series of brutal murders begin. When Peter learns the killer is a superfan inspired by his gruesome novels, he decides to solve the crimes. As the slasher's blade continues its bloodthirsty business, Neal realizes he must dive deep into his memories if he wants to catch the killer. After a scary experience being menaced by a real-life obsessed fan, Dario Argento poured his fears into this visually stunning return to form, loading TENEBRE with some of the most gorgeous and horrific murders in all the director's oeuvre.
A razor-wielding psycho stalks a horror writer in one of Dario Argento's most celebrated gialli.
Cast: Anthony Franciosa, Giuliano Gemma, John Saxon
Member Reviews
One of Argento's best, with some incredibly effective set-pieces and a mystery you will not figure out. The endless scream of the final shot is easily the best conclusion of his entire oeuvre.
fuckin weird, good but fuckin weird
Slow burn and slow build, but it's worth a watch.
Only Dario Argento can do this type of film and it is a classic today.
Argento at his finest. Simply superb