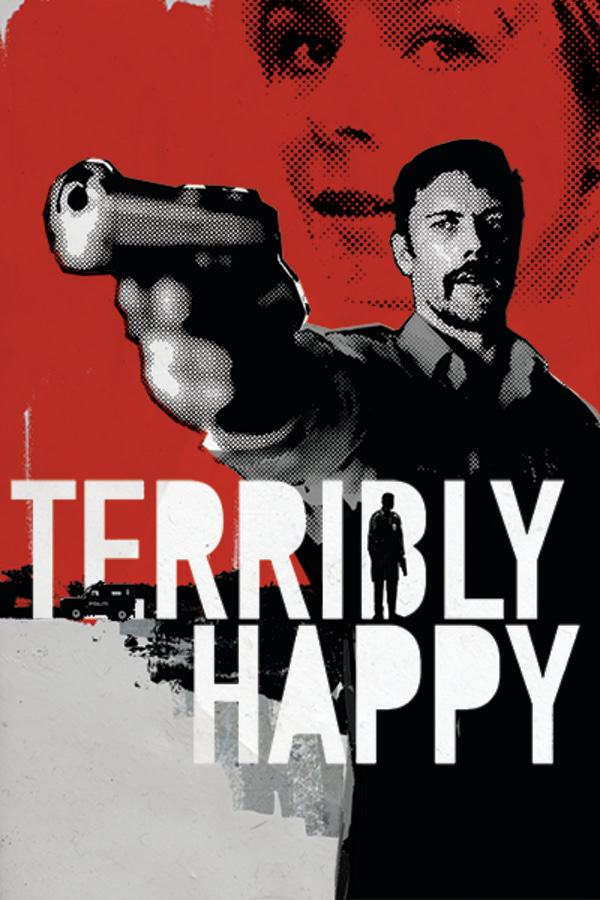 Terribly Happy
Directed by Henrik Ruben Genz
Robert Hanson (Jakob Cedergren) is a Copenhagen police officer who, following a nervous breakdown, is transferred to a small provincial town to take on the mysteriously vacated Marshall position and subsequently gets mixed up with a married femme fatale. Robert's big city temperament makes it impossible for him to fit in, or understand the uncivilized, bizarre behavior displayed by the townspeople. Quickly spiraling downward into an intense fable reminiscent of the Coen Brothers' BLOOD SIMPLE and NO COUNTRY FOR OLD MEN, TERRIBLY HAPPY displays a unique, often macabre vision of the darkest depths to which people will go to achieve a sense of security and belonging.
A Copenhagen police officer is transferred to a small town in this taut, noirish thriller.
Cast: Jakob Cedergren, Lene Maria Christensen, Kim Bodnia
Member Reviews
As many others have already said: it's not a horror film. That being said, it's still a good movie. This is a like a detective mystery movie with some thriller elements to it. It's like the serious version of "Hot Fuzz." The music was really out of place. Why play this loud, upbeat indie rock music right after someone just murdered somebody? This movie should have been called "How to commit murder and get away with it." It kept my interest the whole time.
I feel like they could have done a lot more with the budget / location / story. Pretty underwhelming to me, felt more like a drama.
I actually live in the village where this was filmed and it is not creepy at all. Quite a few of the buildings used have since been torn down and we're becoming something of a tourist attraction. The second series of the European thriller noir THE TEAM is also filmed here.
High small town creep factor and I liked the ending. Not sure why, but this one didn't sit as well with me as it maybe should have.
Great film noir with a nice original plot.