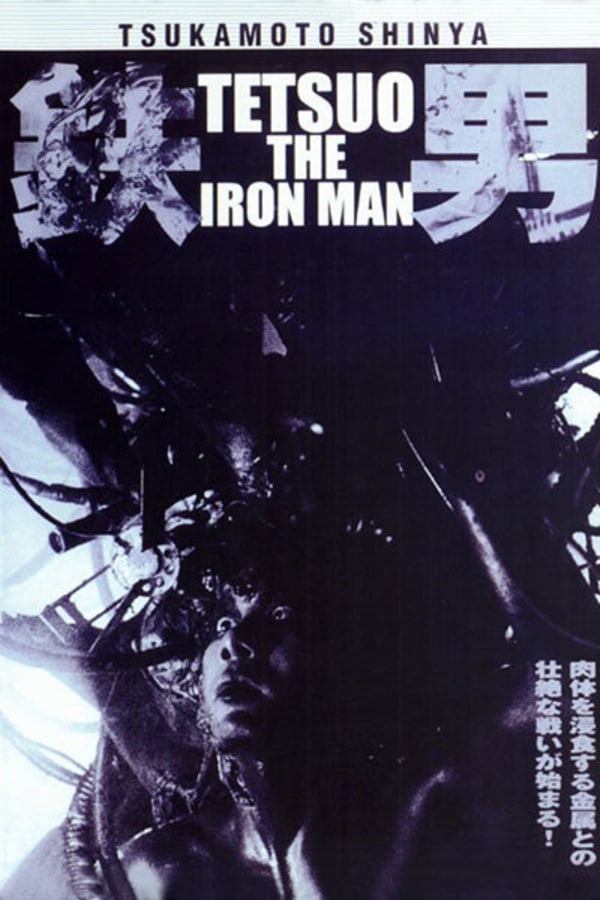 Tetsuo I
Directed by Shinya Tsukamoto
This surreal Japanese cult sensation profiles a man who mutates into metal being. Somewhere between a modern-day nightmare and a techno-fetishist's ultimate fantasy, this incredible film from Shinya Tsukamoto took viewers on a surreal journey into a dark and disturbing world where self-inflicted body transformations and post-human women form the fabric of a strange new reality. Likened to the work of David Lynch and David Cronenberg, TETSUO molds explosive violence, bizarre sexual imagery and jet-black humor into a cinematic experience unlike any you've seen. (In Japanese with English Subtitles)
This surreal Japanese cult sensation profiles a man who mutates into metal being.
Cast: Tomorowo Taguchi, Kei Fujiwara, Shin'ya Tsukamoto
Member Reviews
I get why it's so famous but it's really more experimental than narrative driven.
I just love the cameo of Denchu Kozo no Boken (The Adventures of Electric Rod Boy) on the TV @ 44m10s!
It's cool my dudes. Run don't walk to Japanese Eraserhead!