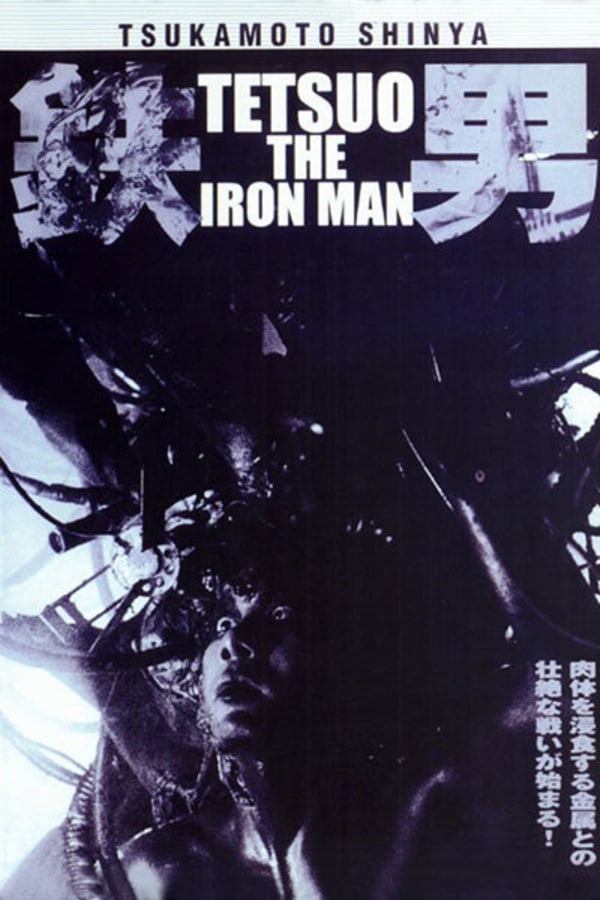 Tetsuo I
Directed by Shinya Tsukamoto
This surreal Japanese cult sensation profiles a man who mutates into metal being. Somewhere between a modern-day nightmare and a techno-fetishist's ultimate fantasy, this incredible film from Shinya Tsukamoto took viewers on a surreal journey into a dark and disturbing world where self-inflicted body transformations and post-human women form the fabric of a strange new reality. Likened to the work of David Lynch and David Cronenberg, TETSUO molds explosive violence, bizarre sexual imagery and jet-black humor into a cinematic experience unlike any you've seen. (In Japanese with English Subtitles)
This surreal Japanese cult sensation profiles a man who mutates into metal being.
Cast: Tomorowo Taguchi, Kei Fujiwara, Shin'ya Tsukamoto
Member Reviews
My first impressions of this film were to draw an "Eraserhead" comparison. But after several "Holy !@#$" moments during the first five minutes I decided to throw that out the window. The comment section and the Shudder description continue to put in the names Lynch and Cronenberg. And, while Tsukamoto does put a very surreal feel to this movie, it's 'in your face' pacing makes it more like an hour-long industrial rock music video from the late 80s/early 90s. The movie will not stop delivering for gorehounds and fans of fast-paced horror.
saw this in my early twenties and it never left my mind- one of the all time greatest works of surrealism
this is like a Japanese David Firth film. Cool visuals.
Nothing says quality father and son time like watching this movie.