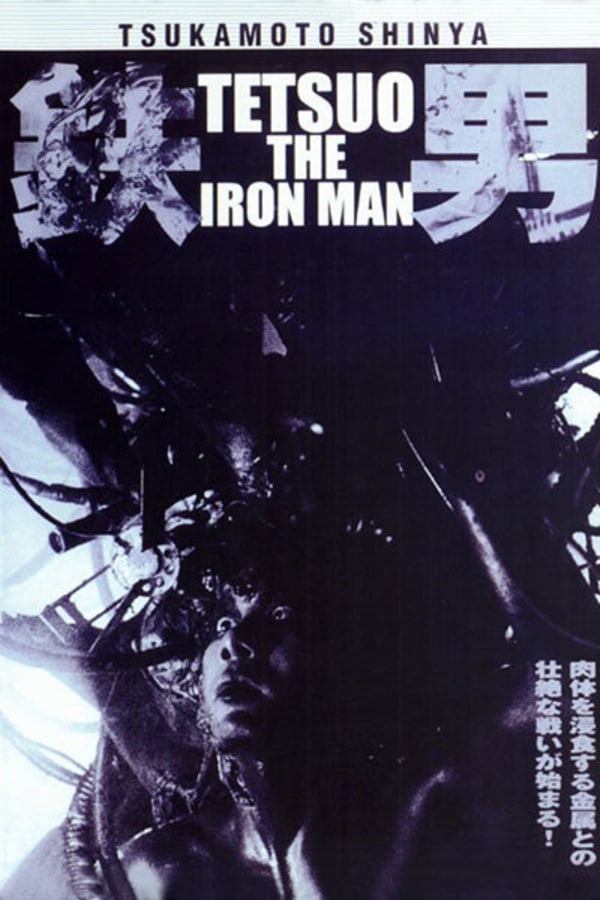 Tetsuo I
Directed by Shinya Tsukamoto
This surreal Japanese cult sensation profiles a man who mutates into metal being. Somewhere between a modern-day nightmare and a techno-fetishist's ultimate fantasy, this incredible film from Shinya Tsukamoto took viewers on a surreal journey into a dark and disturbing world where self-inflicted body transformations and post-human women form the fabric of a strange new reality. Likened to the work of David Lynch and David Cronenberg, TETSUO molds explosive violence, bizarre sexual imagery and jet-black humor into a cinematic experience unlike any you've seen. (In Japanese with English Subtitles)
This surreal Japanese cult sensation profiles a man who mutates into metal being.
Cast: Tomorowo Taguchi, Kei Fujiwara, Shin'ya Tsukamoto
Member Reviews
No clue what I just watched but the music was awesome and the images were memorable and striking. I'm going to have to rewatch again after I digest it. But overall really awesome movie.
Not really sure what I just saw...but I kinda liked that about it. Kickass music, absurd over the top acting, a metal drill penis, a man mutating into a metal monster. What more could you want? Well truthfully I just wish some parts were easier to make out. I don't mind black and white, I just wish it didn't look like it was filmed with a potato. Overall, a quick fascinating watch. David Lynch meets David Cronenberg, meets Japan.
I first saw this experimental film back in high school. It didn't make a lick of sense, but it was weird and violent and even a bit funny. Watching it again, it's still all of those things. The comparisons to David Cronenberg are expected and accurate. The no-budget charm adds to the effects. My girlfriend was not impressed.
Eraserhead meets Gwar and industrial music bad ass!!!