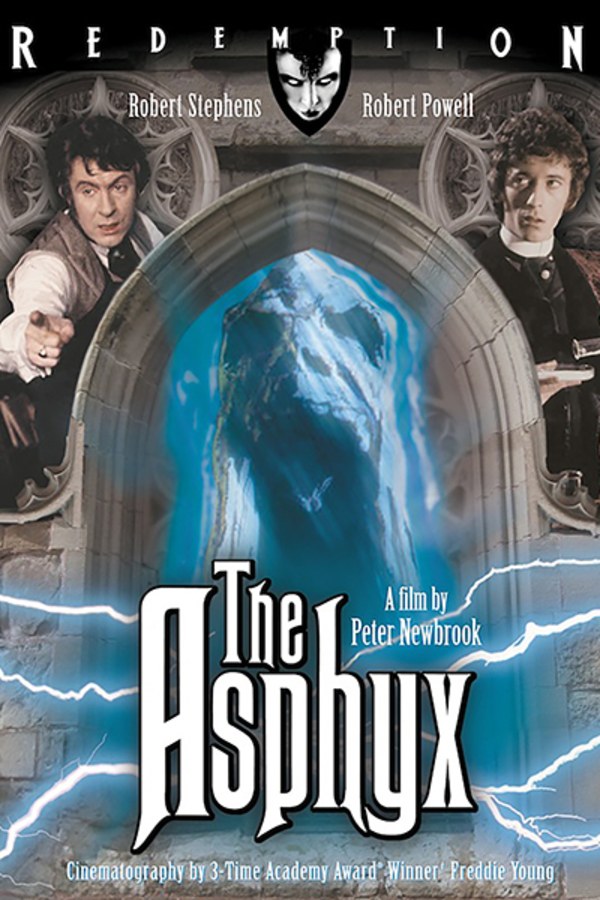 The Asphyx
Directed by Peter Newbrook
A British gentleman tries to achieve immortality by capturing the spirit of death in this gothic sci-fi horror flick sure to tickle fans of Roger Corman's Poe series and Stuart Gordon's Lovecraft adaptations. When Lord Hugo discovers that an entity known as an "asphyx" appears near anything that's about to die, he tries to cage his own. But there are cruel twists of fate in store for those who play god, and Hugo is about to experience them in multitudes. As the misguided Lord, Sir Robert Stephens (THE SHOUT) gives a deliciously hammy, must-see performance.
A British gentleman tries to achieve immortality by capturing the spirit of death.
Cast: Robert Powell, Robert Stephens, Jane Lapotaire
Member Reviews
I love this one. It's super weird with the look and feel of many of the Hammer films of the same period. Honestly, it has messed with my mind.
This one is wonderful. Gorgeous sets with fine acting and an intriguing premise. If you enjoy 70s "period" horror look no further!
I liked this movie, despite some stylistic drawbacks. The performances and dialogue are stiff and stagey, like many costume dramas of the 40's 50's and 60's. On the other hand, the underlying ideas are strangely original, the production looks much more lush and authentic than one would expect from a low-budget film, and it was photographed in Todd-AO, which gives everything a slightly strange look, appropriately. In the course of the story, a scientist finds a way to capture a being which becomes visible ONLY when an individual is at the point of death, so he designs various strategies for arranging and prolonging the "point of death" for various living beings. For added entertainment value, I recommend watching one of the classic "Road Runner" cartoons, directly before viewing The Asphyx...it will seem oddly appropriate.