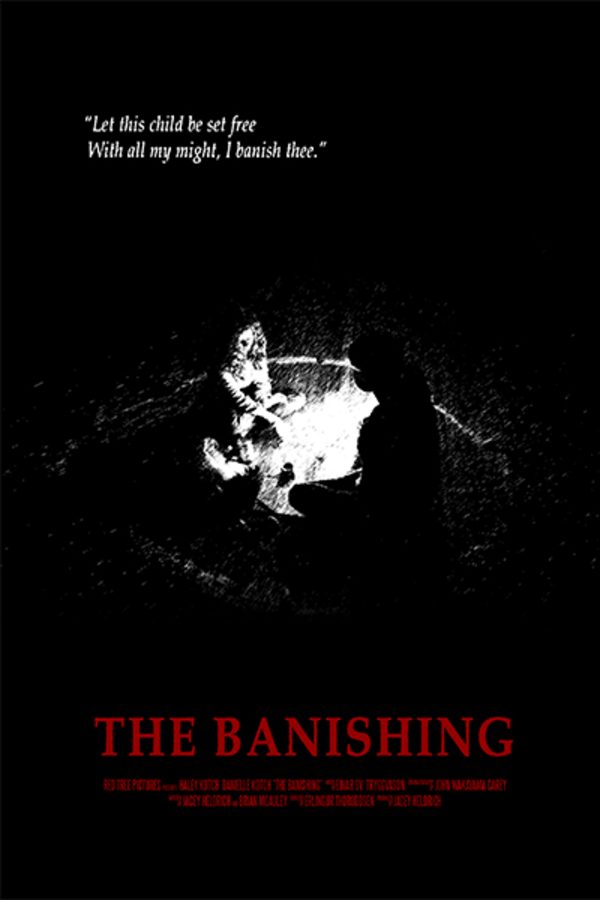 The Banishing
Directed by Erlingur Thoroddsen
Kara must go to supernatural lengths to save her little sister from the violent spirit that haunts her.
Two sisters decide to take the supernatural into their own hands.
Cast: Haley Kotch, Danielle Kotch, Alicia Harding, Stephanie Wortel
Member Reviews
awesome short should be made into a longer film
fuggin great!! loved every second of it. this needs to be a feature length film.
The acting is a little stiff, but it's clear that a lot of care and passion went into this short. It's atmospheric and well-paced, especially for its runtime. The ending was like a punch to the face. Very enjoyable bite-sized ghost story!
Good stuff. Reminded me of the "Ive Got You Under My Skin" episode of Angel.
Absolute gut punch of a short film. Wished it was longer but what we had was stunning