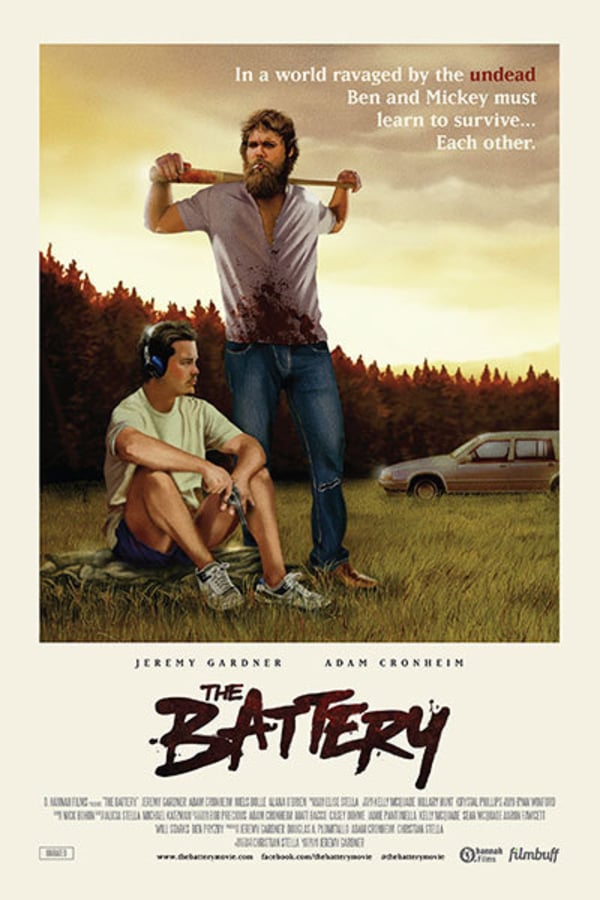 The Battery
Directed by Jeremy Gardner
Two baseball players struggle to get along with each other after a zombie apocalypse in this inventive film which Fangoria called "the most reinvigorating take on this overworn subgenre I've seen in ages." Friends Ben and Mickey are in this together, but that doesn't mean they're happy about it. Ben has fully embraced their situation, and loves killing zombies. Mickey on the other hand, just wishes everything would go back to normal. When their travels lead them into scary territory, the pair have to rely on each other if they want to survive another day. Contains strong language, sexual scenes, violence and gore.
In this indie zombie film, two men struggle to adapt after an apocalypse.
Cast: Jeremy Gardner, Adam Cronheim, Niels Bolle, Larry Fessenden
Member Reviews
I was tricked by the large amount of positive reviews this movie got. If you've never seen a zombie film before, it might surprise. Otherwise, this is just as generic as they come. There's approximately 5 minutes of actual story/content, but 95% of the movie is comprised of music video-esque scenes/montages of the annoying duo just living on the outskirts and complaining. One egregiously long shot has them just brushing their teeth. Sometimes there's a zombie. A lot of times there isn't. As a short film, like 5 minutes long, the end could have carried weight. But a short film idea stretched to feature length for no discernible reason beyond mumblecore "characterization" makes for a tedious time. It's just a bare-bones zombie flick seen through a hipster's lens of pretension.
Liked this one alot. Slow burn and mostly psychological but worth it. I will say one thing that I would not want to be on Benny's bad list. I hope they make Battery sequel.
It was really good. I hope they make a sequel and continue the story.
People that say this movie is boring should watch SAW. Again. You're taste is garbage.