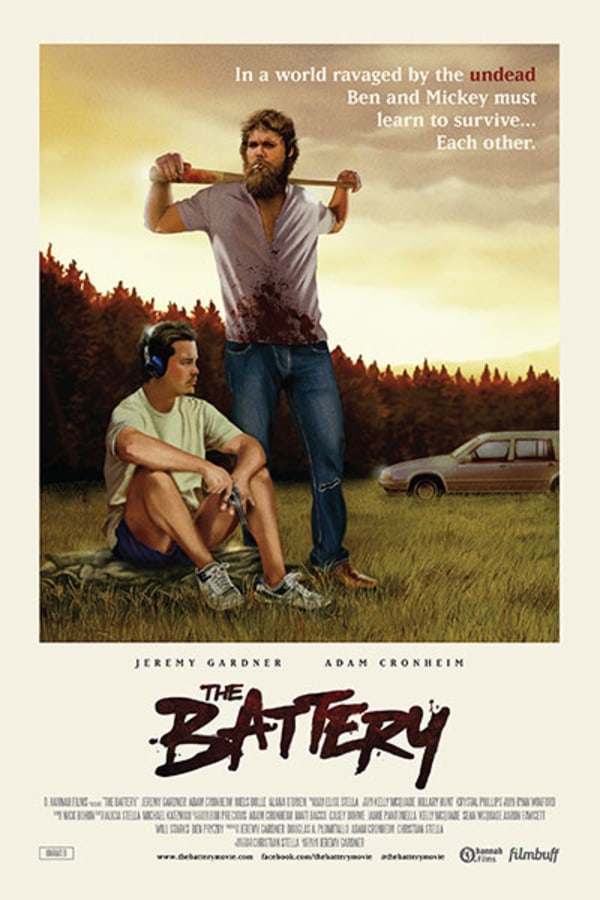 The Battery
Directed by Jeremy Gardner
Two baseball players struggle to get along with each other after a zombie apocalypse in this inventive film which Fangoria called "the most reinvigorating take on this overworn subgenre I've seen in ages." Friends Ben and Mickey are in this together, but that doesn't mean they're happy about it. Ben has fully embraced their situation, and loves killing zombies. Mickey on the other hand, just wishes everything would go back to normal. When their travels lead them into scary territory, the pair have to rely on each other if they want to survive another day. Contains strong language, sexual scenes, violence and gore.
In this indie zombie film, two men struggle to adapt after an apocalypse.
Cast: Jeremy Gardner, Adam Cronheim, Niels Bolle, Larry Fessenden
Member Reviews
Great movie. More drama than horror, but still great.
I am a fan of Zombie movies but this one fell short for me. Lots of drama, crappy zombies, not very likable characters. Kind of reminded me of an episode of "The Walking Dead" but waaaay crappier
One of the best zombie films out there!
Whoa, super unexpected and twisted and thought provoking. The score is top notch. Loved this move!