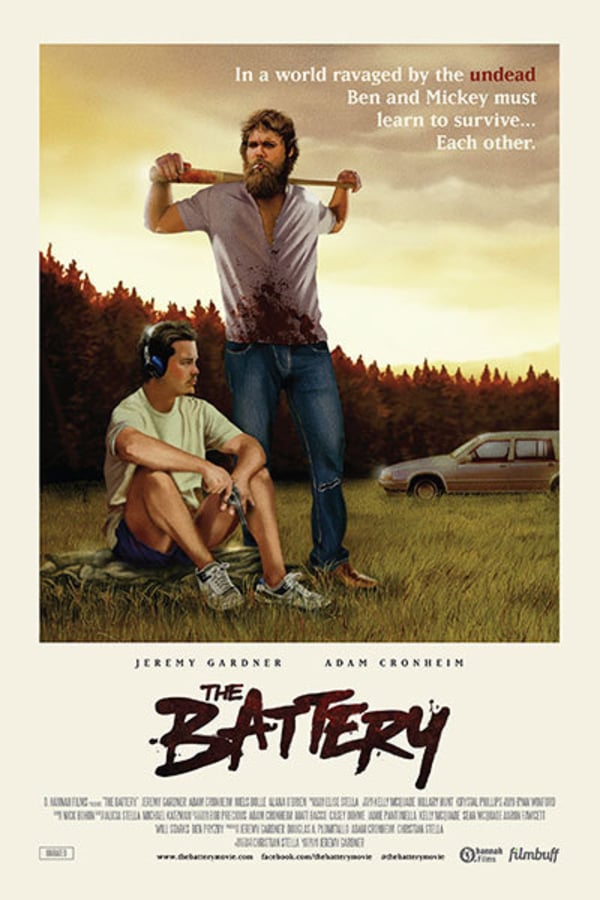 The Battery
Directed by Jeremy Gardner
Two baseball players struggle to get along with each other after a zombie apocalypse in this inventive film which Fangoria called "the most reinvigorating take on this overworn subgenre I've seen in ages." Friends Ben and Mickey are in this together, but that doesn't mean they're happy about it. Ben has fully embraced their situation, and loves killing zombies. Mickey on the other hand, just wishes everything would go back to normal. When their travels lead them into scary territory, the pair have to rely on each other if they want to survive another day. Contains strong language, sexual scenes, violence and gore.
In this indie zombie film, two men struggle to adapt after an apocalypse.
Cast: Jeremy Gardner, Adam Cronheim, Niels Bolle, Larry Fessenden
Member Reviews
A refreshing take on the genre. Lovely to watch, an incredible soundtrack, funny, and even heartwarming at times. I hope Gardner continues making films, we definitely need more like this.
You know those classic books they make you read in grade school? The Old Man and the Sea, The Pearl, heck even Catcher in the Rye. At first they might seem like a lotta thinking and talking and blah-blah-blah, but later you appreciate that the slow exposition was the whole dang point. The Battery is one of those movies. You go into it ready for zombies, and yeah, there's zombies, but it's the unhurried interplay between the two leads that sets the emotional foundation for apocalyptic loss. Without something priceless, there's nothing much to lose. (Also, Larry Fessenden. That cat's just good value.)
fantastic movie. a definite must watch. not your average zombie movie.
I've been a fan of zombie films since I was a wee little lad, and with the recent explosion of zombies into the pop culture mainstream, I've admittedly become quite tired of my erstwhile undead friends. But this film is a fresh take on this done to death (pardon the pun) genre, and I highly recommend it for viewing if you want a zombie film that's a refreshingly different. Five skulls.
Second time around...beautiful...