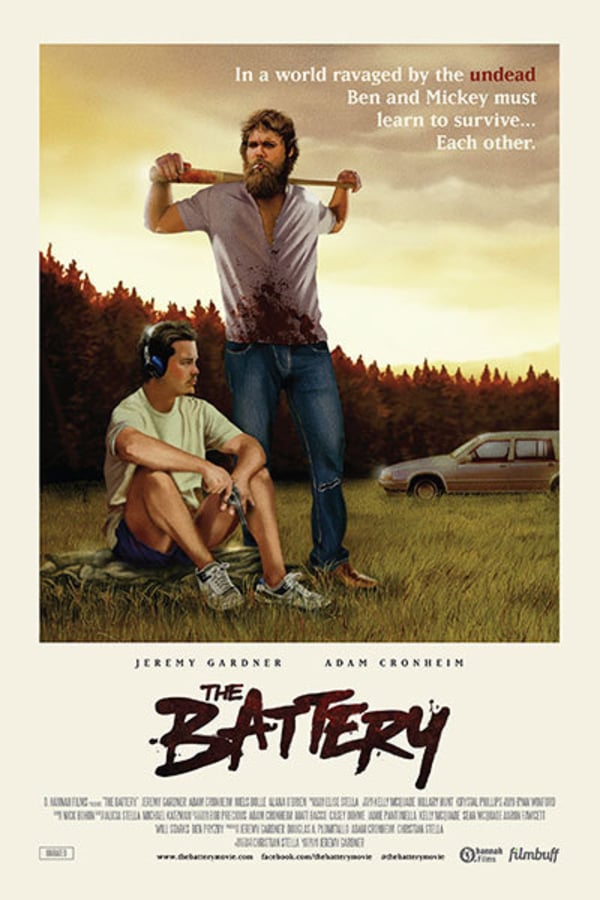 The Battery
Directed by Jeremy Gardner
Two baseball players struggle to get along with each other after a zombie apocalypse in this inventive film which Fangoria called "the most reinvigorating take on this overworn subgenre I've seen in ages." Friends Ben and Mickey are in this together, but that doesn't mean they're happy about it. Ben has fully embraced their situation, and loves killing zombies. Mickey on the other hand, just wishes everything would go back to normal. When their travels lead them into scary territory, the pair have to rely on each other if they want to survive another day. Contains strong language, sexual scenes, violence and gore.
In this indie zombie film, two men struggle to adapt after an apocalypse.
Cast: Jeremy Gardner, Adam Cronheim, Niels Bolle, Larry Fessenden
Member Reviews
Great movie! Refreshing that it actually was an original movie on a subject matter I thought could not be done yet again
Personally I love this film. It's a story about survival and friendship. I wish I knew what happened to Annie in the end.
definitely a better zombie film than Ive seen in ages. Managed to capture all the hope and sorrow and rage and despair. Filled with relatable characters, and done on a literal shoestring budget. Truly hope this story isnt over.