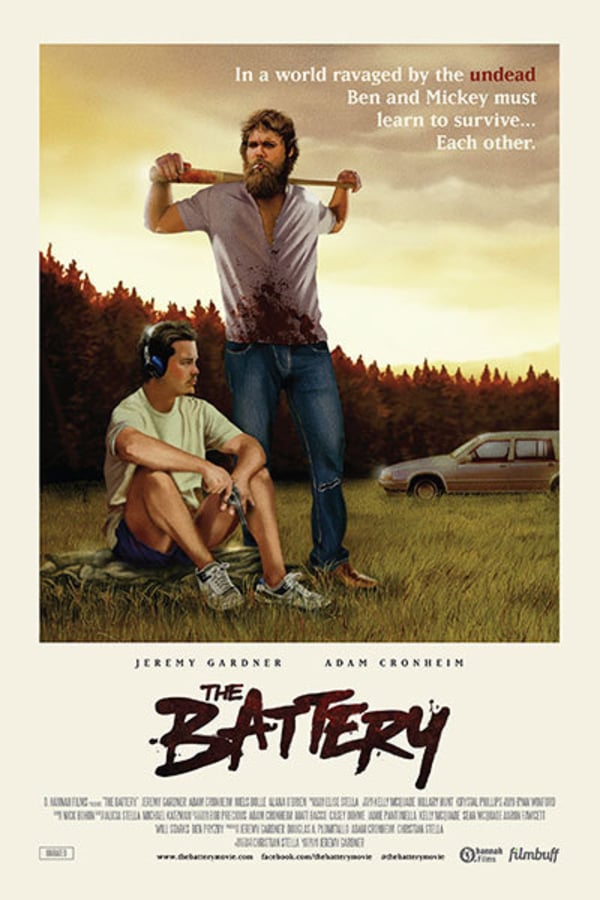 The Battery
Directed by Jeremy Gardner
Two baseball players struggle to get along with each other after a zombie apocalypse in this inventive film which Fangoria called "the most reinvigorating take on this overworn subgenre I've seen in ages." Friends Ben and Mickey are in this together, but that doesn't mean they're happy about it. Ben has fully embraced their situation, and loves killing zombies. Mickey on the other hand, just wishes everything would go back to normal. When their travels lead them into scary territory, the pair have to rely on each other if they want to survive another day. Contains strong language, sexual scenes, violence and gore.
In this indie zombie film, two men struggle to adapt after an apocalypse.
Cast: Jeremy Gardner, Adam Cronheim, Niels Bolle, Larry Fessenden
Member Reviews
So compared to any zombie movie, this is a fair enough watch. Given the budget they had and the time (less than three weeks I think), it's pretty amazing. Thank you for another hidden gem, Shudder.
Solid watch. Less of a zombie apocalyptic feature, and more a survivalist buddy road film. It's good to be reminded of the importance real human contact with someone else is, especially during this modern era where the only place people seem to coexist is via electronically well scripted means. Companionship, even the rocky kind, can get us through the worst of times.
Movie was not bad I enjoyed it
absolutely loved this movies