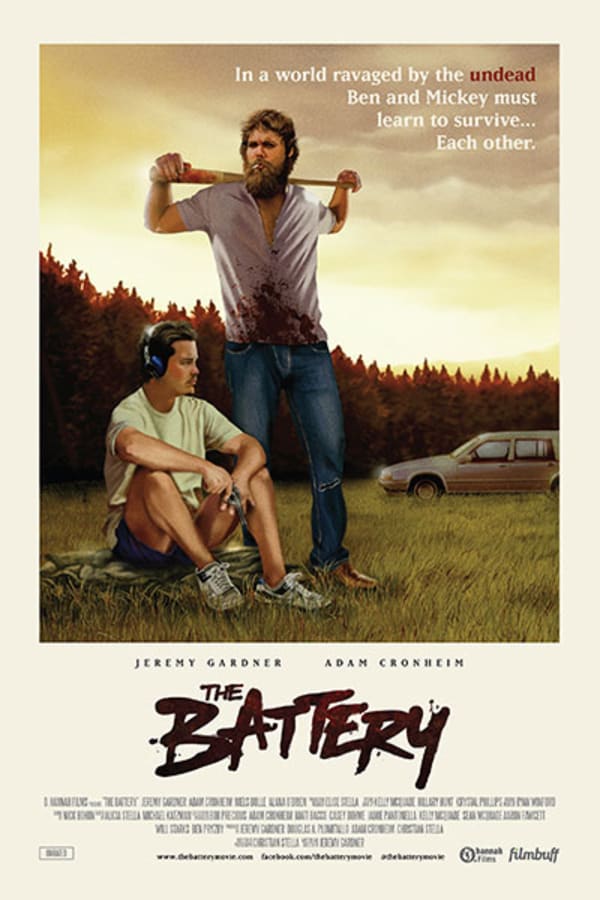 The Battery
Directed by Jeremy Gardner
Two baseball players struggle to get along with each other after a zombie apocalypse in this inventive film which Fangoria called "the most reinvigorating take on this overworn subgenre I've seen in ages." Friends Ben and Mickey are in this together, but that doesn't mean they're happy about it. Ben has fully embraced their situation, and loves killing zombies. Mickey on the other hand, just wishes everything would go back to normal. When their travels lead them into scary territory, the pair have to rely on each other if they want to survive another day. Contains strong language, sexual scenes, violence and gore.
In this indie zombie film, two men struggle to adapt after an apocalypse.
Cast: Jeremy Gardner, Adam Cronheim, Niels Bolle, Larry Fessenden
Member Reviews
couple of guys just being dudes
Thought it was great, not your typical zombie movie but that's what made it interesting. These Guys were just thrown together when whole Z thing kicked off so makes sense they weren't buddies or kindred spirits, helped make it all more interesting.
Great movie. Very indie vibe but not in a clichéd way. Worth your time if you're not after slam bang action and more interested in mood and character.
I watched this twice, because I realized that I didn't even pay attention the first time as there was nothing happening. After the second watch I realized that I was right the first time. Meh.
A great indie character driven horror film with some dark humour. Not what I would call an exciting novie, but I enjoyed the relationship between the two characters. The pacing of the film is slow, but it's meant to be laid back as the characters only goal is to survive