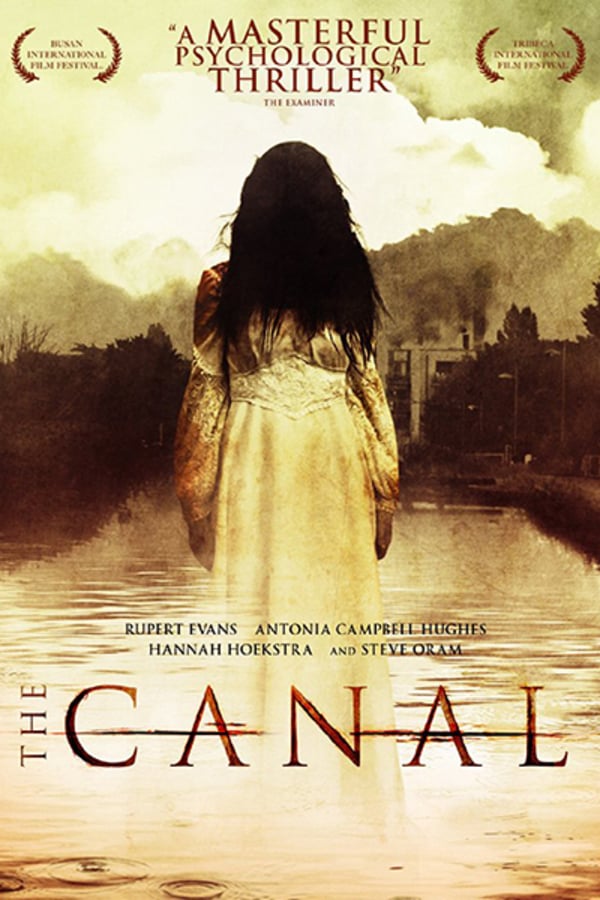 The Canal
Directed by Ivan Kavanagh
Whilst sorting through film footage of a horrific 1900s murder case, archivist David (Rupert Evans) discovers his family home was the scene of the gruesome crime in question. Initially dismissing the case as ancient history, David begins to question everything when the horrific crimes of the past bleed into reality. Teetering on the brink of insanity, a shattering betrayal sends David over the edge as he finds himself embroiled in a sinister plot. Based on an Irish ghost story, Ivan Kavanagh's THE CANAL is an effective murder mystery with a compelling supernatural twist. Contains sexual scenes, violence and gore.
A film archivist is haunted by a turn-of-the-century murder in this acclaimed Irish horror.
Cast: Rupert Evans, Antonia Campbell-Hughes, Hannah Hoekstra
Member Reviews
Pretty good..kept my attention and actually made me jump (just once lol)
Really good mix of psychological and supernatural horror.
Yes this was good! Slow start but really fun, good scares and a few gross bits too!
Yes it's good, another film about guilt, seen this before and