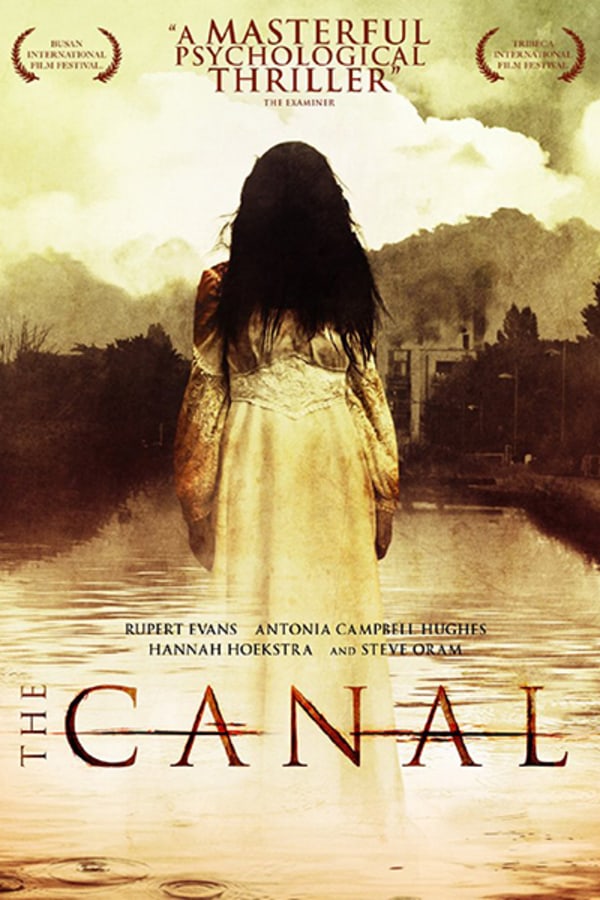 The Canal
Directed by Ivan Kavanagh
Whilst sorting through film footage of a horrific 1900s murder case, archivist David (Rupert Evans) discovers his family home was the scene of the gruesome crime in question. Initially dismissing the case as ancient history, David begins to question everything when the horrific crimes of the past bleed into reality. Teetering on the brink of insanity, a shattering betrayal sends David over the edge as he finds himself embroiled in a sinister plot. Based on an Irish ghost story, Ivan Kavanagh's THE CANAL is an effective murder mystery with a compelling supernatural twist. Contains sexual scenes, violence and gore.
A film archivist is haunted by a turn-of-the-century murder in this acclaimed Irish horror.
Cast: Rupert Evans, Antonia Campbell-Hughes, Hannah Hoekstra
Member Reviews
Good Movie, but was a little hard to understand at first. Kinda fell together throughout the rest of the movie. And that little boy was just precious. I love the way he talks. Just too damn cute. I liked it!!
Definitely has some flaws with pacing, but overall a serviceable horror flick, if not predictable. Acting is good and some honest scares. Worth the watch if ur looking for 90 mins to kill.
loved this movie very creepy indeed !!
Great movie!!! I still can't get over the last scene. Wow-completely unexpected!!
One of the better horror/thrillers I've seen. I can see where some people see similarities to Sinister, but overall a great film, and SO creepy. Would watch it again!