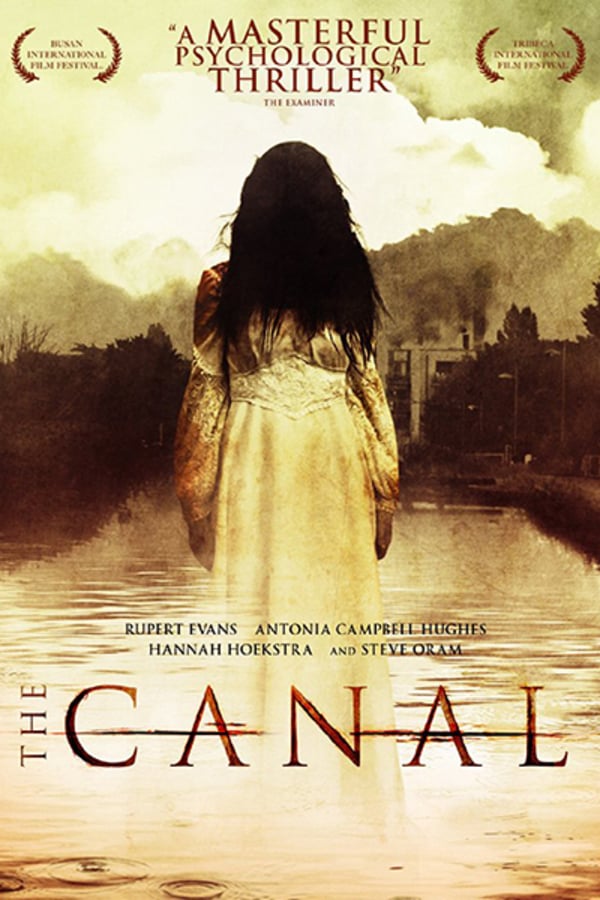 The Canal
Directed by Ivan Kavanagh
Whilst sorting through film footage of a horrific 1900s murder case, archivist David (Rupert Evans) discovers his family home was the scene of the gruesome crime in question. Initially dismissing the case as ancient history, David begins to question everything when the horrific crimes of the past bleed into reality. Teetering on the brink of insanity, a shattering betrayal sends David over the edge as he finds himself embroiled in a sinister plot. Based on an Irish ghost story, Ivan Kavanagh's THE CANAL is an effective murder mystery with a compelling supernatural twist. Contains sexual scenes, violence and gore.
A film archivist is haunted by a turn-of-the-century murder in this acclaimed Irish horror.
Cast: Rupert Evans, Antonia Campbell-Hughes, Hannah Hoekstra
Member Reviews
Really creepy. Kind of a 'Sinister' feel, disturbing like that with children, violence, & sexual content. Very adult. Who let that little kid act in this?! Some of the stereotypes r there, cheating wife, dope smoking nanny, obsessive assistant, fat overbearing mother in law. But the heavy duty subject matter, overall losing sanity weirdness, & delirium filled fugues kept me in & yeah, whoa, those last 20 minutes deliver! There's plenty of gore 4 the hounds, & oh, yeah, that HAS 2 b 1 of THE most controversial endings I've EVER seen!! Honest 2 God, it was worth the entire film! Totally unxpected. Five 💀💀💀💀💀 just 4 that!
SPOILER: Disappointing overall. Very classic storyline of "too crazy to know they're the murderer." Looks decent, though sometimes overplayed. Reminiscent of the Ring, but not enough to carry the film. Loose meandering plot.
a good classic ghost story, kinda disappointing on the stereotypes of characters but overall not a bad film, long but it picks up toward the last half hr.enjoyed it.
Really good, sad, scary ending. Bit of a slog to get to that point! Kind of jumbled mess, with a lot of sexist tropes that I truly hate (annoying and impossibly hot "slutty" wife, wifty female sidekick with an obsessive crush, overbearing bosomy mother-in-law, ugh). Then again, the main dude isn't all that great himself. I'm only giving it three stars for the ending!
Couldn't watch more than about 20 minutes before giving up.