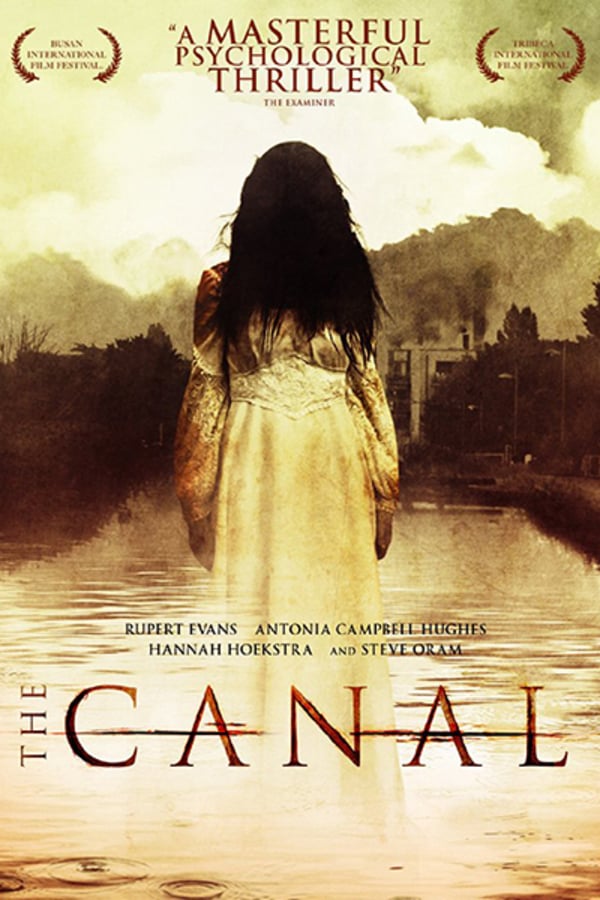 The Canal
Directed by Ivan Kavanagh
Whilst sorting through film footage of a horrific 1900s murder case, archivist David (Rupert Evans) discovers his family home was the scene of the gruesome crime in question. Initially dismissing the case as ancient history, David begins to question everything when the horrific crimes of the past bleed into reality. Teetering on the brink of insanity, a shattering betrayal sends David over the edge as he finds himself embroiled in a sinister plot. Based on an Irish ghost story, Ivan Kavanagh's THE CANAL is an effective murder mystery with a compelling supernatural twist. Contains sexual scenes, violence and gore.
A film archivist is haunted by a turn-of-the-century murder in this acclaimed Irish horror.
Cast: Rupert Evans, Antonia Campbell-Hughes, Hannah Hoekstra
Member Reviews
Horrifying, but not so shit hot
Excellent slow build with some truly terrifying imagery, especially toward the end. The plot is a bit predictable in some places but the atmosphere and payoff is great.
The use of music in this production was absolutely fantastic! Great build up of the eerie atmosphere, and it was easy to feel for David not knowing what was going on. Could've done without the rip-off 'The Ring' style scene, but watching David descend into madness and finally seeing what he was capable of definitely made up for it. Brilliant acting, that birth scene had me frozen, and I wasn't expecting that ending. A solid indie effort heavy with psychological suspense, I think I'd class it more as a psychological horror.
A good supernatural horror story with great cinematography and sounds/music. Would of just been a solid, well made traditional story but the ending smacked me in the face, reeling from the blow as the credits rolled 👍