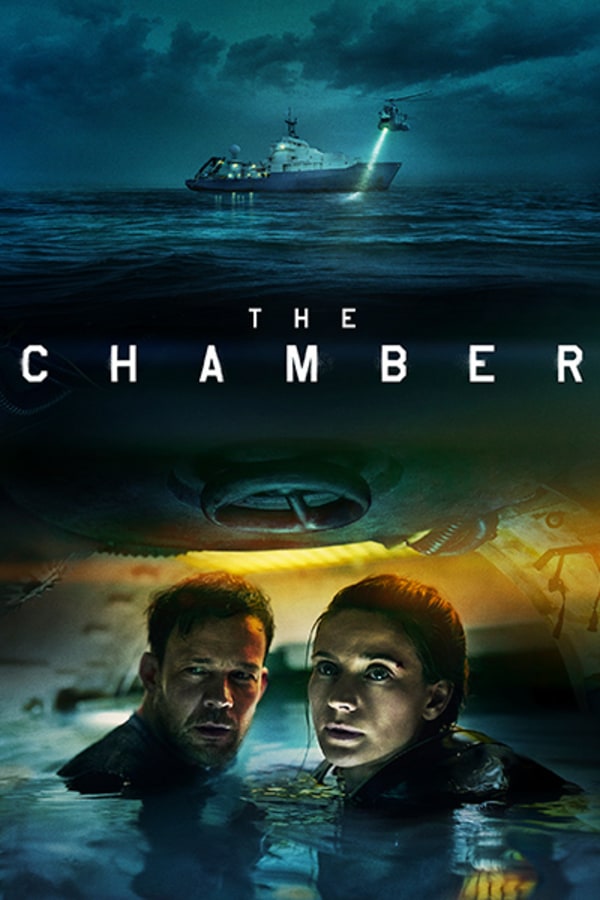 The Chamber
Directed by Ben Parker
A special ops unit with a hidden agenda take command of a submersible vessel to locate a mysterious item at the bottom of the Yellow Sea.
A special ops unit must locate a mysterious item at the bottom of the Yellow Sea.
Cast: James Artaius, Christian Hillborg, Elliot Levey, James McArdle, Charlotte Salt
Member Reviews
Not bad. Idk why the reviews on this are crappy. Not necessarily horror but a good deep sea thriller, well shot, and keeps your attention. Acting could be better and the actual plot (of what the Americans were looking for) could be clearer. Still cool, worth a watch.
i enjoyed this film. good twists where they should be, good pace and overall time.
I liked it. Not sure why so many bad reviews. Was a decent watch.
Bad movie, in part because I think the synopsis doesn't feel very accurate. I got the impression it might be a supernatural thriller of some kind, but it's more survival thriller with a slight psychological edge. Even still though, I don't think it succeeds in even doing that well. I even love a good single room thriller, they can be very fun and creative. Limited rescources often help generate wonderful creativity. This movie was neither fun nor creative. It just felt very by the numbers; very typical for how you might expect things to play out. Characters were weak and not very likable. I didn't like anybody in this movie. I was rooting for no one. I was not invested. I was prepared to give this movie one skull, but the ending is outrageously stupid. If I was invested, it might have upset me, but I just found so much comedy in how they chose to resolve everything in the way they did. It had me laughing through the entire credits, honestly. So for that, giving this two skulls instead of one.
Some people have apparently never seen a bad movie.. there are much worse movies than this one .. OK it's not an action film it's a drama ... something like @Lifeboat" on a submarine