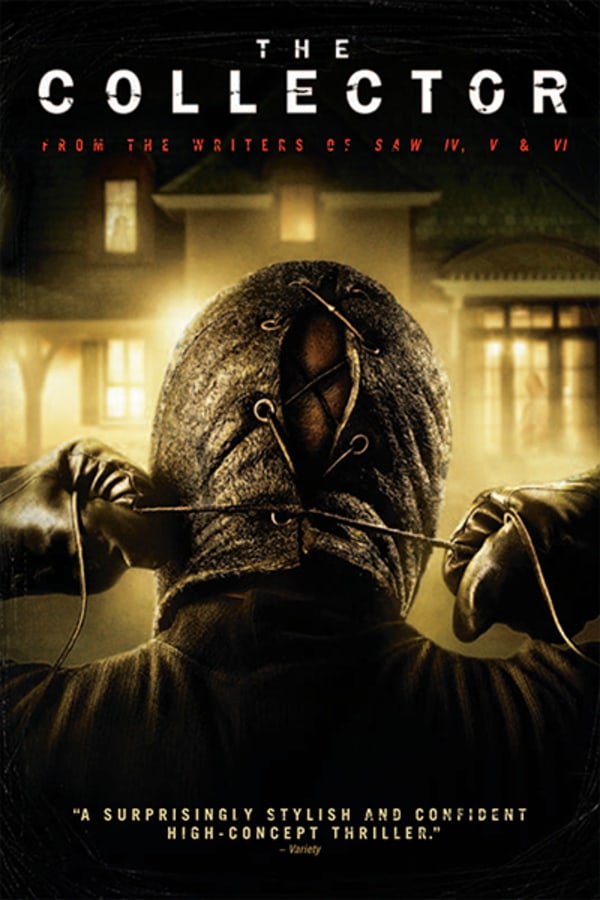 The Collector
Directed by Marcus Dunstan
A burglar breaks into a home that a twisted serial killer has booby-trapped. First Arkin finds himself mistaken for the killer, then he becomes the target of the titular psycho, whose M.O. is killing all but one of his victims and then kidnapping the surviving party. Will Arkin end up a living victim or a dead one? Or will he turn the tables on the collector? Originally intended as a prequel to SAW, this relentlessly vicious home invasion tale will please fans of harder-edged torture flicks and psycho thrillers like Shudder faves ANAMORPH, ANGST, and CHOOSE.
A burglar breaks into a home that a twisted serial killer has booby-trapped.
Cast: Josh Stewart, Madeline Zima, Andrea Roth
Member Reviews
An ultra-gory, amazingly-stylized flick that will keep you on the edge of your seat the entire time
The Collector (and its follow-up, The Collection) are filled with plenty of gore and twists. If you're into senseless violence, traps (a la Saw), and a good story, these films are for you. The third film, The Collected, arrives in 2020!
@drippers if you can make a good fresh idea horror movie let me know until then shut up! , classic movie screw the haters
Contrived and tired set up. Overly flashy editing. The villain is an invincible killer lacking the subtly of Jason or Micheal or the wit of Chuck or Freddy. With the added annoyance of the killer being an expert trapper, The film can not decide if it wants to be a slasher of old or another entry into the Saw franchise. The hero's motivation for going into the house is unnecessary and is not payed off. The actors are good and do a serviceable job with the material they are given. The director seems more keen on imitation but does this well (I'll give a nod to a Hitchcockian shot from above of cat and mouse between the hero and killer) I feel it is in the script that the film suffers most. Too much time in the beginning setting up plot devices that don't pay off and do not make the characters worth worrying about once they come into peril.The body count is average and the gore is akin to the torture porn variety. A noble effort by cast and crew but the script is the problem, "You can make a bad movie out of a good script, but you can't make a good movie out of a bad script"