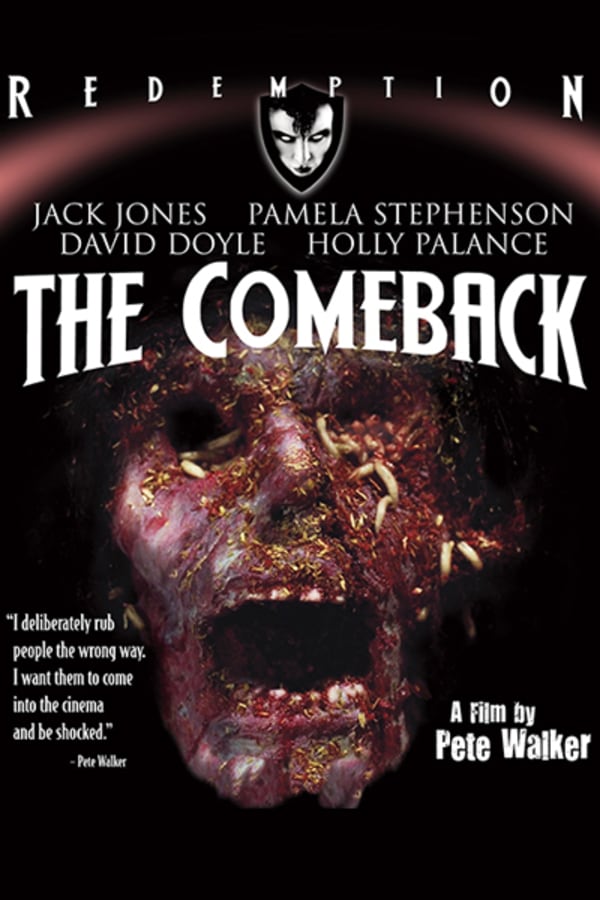 The Comeback
Directed by Pete Walker
In Pete Walker's penultimate horror film, a pop star suffers hallucinations after someone starts murdering his loved ones. When Nick starts hearing scary sounds in the middle of the night, and soon after finds what appears to be the decaying body of his ex-wife, Gail, his manager and doctors think he's losing his mind. What they don't know is that a costumed killer has really done away with Gail, and more of Nick's close friends may be next. FRIGHTMARE's Sheila Keith has a field day playing the ultra-creepy housekeeper, Mrs. B, who may not be all that she seems.
A pop star suffers hallucinations after someone starts murdering his loved ones.
Cast: Jack Jones, Pamela Stephenson, David Doyle
Member Reviews
A good slasher that knows how to utilize other modes of horror. The camera work often reminds me of quintessential 1970s tricks that were well practiced. I'd like to see the same sense of nausea and unease revived in horror today.
This was actually good. Huh.
Very good whodunnit the blood they use in this film is real blood
Like Frightmare, this movie feels to me like an episode of the Brian Clemens TV anthology Thriller, plus an extra helping of grue and violence. It spends a larger percentage of its runtime depicting the activities of somewhat "normal" people, and as a result, the story may seem less interesting than Frightmare. The plot is more of a traditional mystery than a relentless exercise in terror, so if your point of reference begins with Michael Myers and Jason Voorhees, you will probably find it a waste of time. I really enjoy this type of mystery, so The Comeback is very much to my taste. As an added ingredient, there is an element of satire that seems to have eluded most of the reviewers on IMDB, but made me laugh at one point.