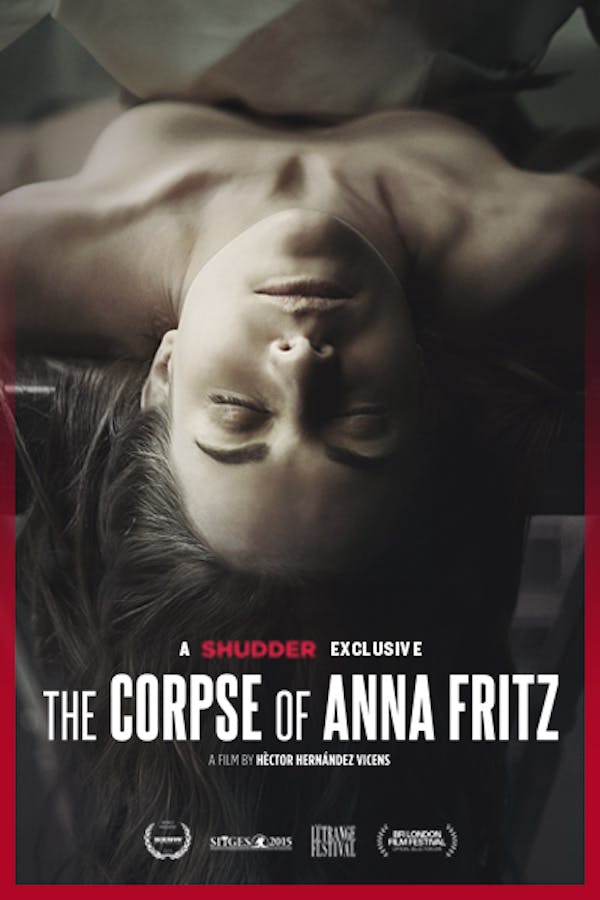 The Corpse of Anna Fritz
Directed by Hèctor Hernández Vicens
When the stunning star, Anna Fritz, unexpectedly dies, her body becomes an object of sick desire for three young men. Pau, a shy orderly at the morgue, and his friends sneak in to gaze upon the actress and ultimately have their way with her. But the boys are in for a rude awakening in this taut thriller from director Hèctor Hernández Vicens. A SHUDDER EXCLUSIVE. Contains strong language, sexual scenes, violence and gore.
Three young men sneak into a morgue to sleep with a beautiful, dead actress. But they're in for a rude awakening.
Cast: Alba Ribas, Cristian Valencia, Bernat Saumell, Albert Carbó
Member Reviews
Bit hard to watch,but overall a suspenseful film
As horror movies go it was tense, novel and well acted. Not keen on the whole 'fucked back to life imagery'. All in all though it's a yes from me.
wow wow wow what an awesome film obviously uncomfortable for the first half but damn, fairplay cracking acting and has you on tenderhooks right to the end
Not bad. Ivan and Pau are possibly the worst criminals ever.
Warning if you're reading before : 2 rape scenes. I was worried it was going a certain way but I was pleasantly surprised by the ending and I really liked it, loved to see a character with great agency and that horrid deeds didn't go unpunished just because he has a uwu I am but a young man face.