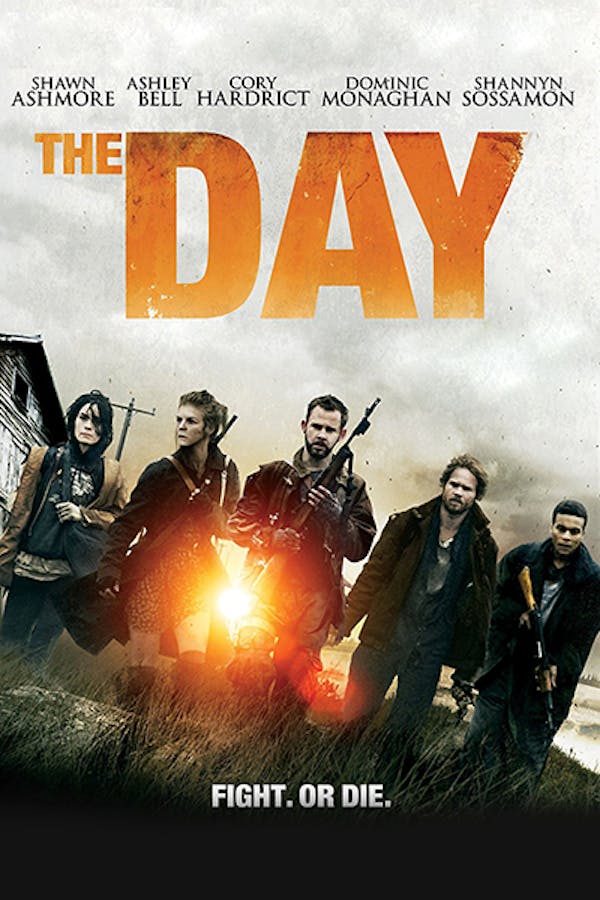 The Day
Directed by Douglas Aarniokoski
In a terrifying post-apocalyptic future, war ravages humanity, destroying civilization and most of life on earth. A group of five survivors armed with shotguns, axes, and machetes wander the back roads of a decimated landscape looking for refuge. Lost, starving, and exhausted, they unwittingly set off a trap signaling to their ruthless predators lying in wait. With food and ammunition dwindling, the group must make a desperate final stand over 24 hours, battling for their ultimate survival. Starring Shawn Ashmore (THE X-MEN FRANCHISE), Ashley Bell (THE LAST EXORCISM), Michael Eklund (THE DIVIDE), Cory Hardrict (GRAN TORINO, BATTLE: LOS ANGELES), Dominic Monaghan (TV's LOST, THE LORD OF THE RINGS FRANCHISE), and Shannyn Sossamon (A KNIGHT'S TALE).
In a post-apocalyptic future, a group of survivors must make a desperate final stand over 24 hours.
Cast: Shawn Ashmore, Ashley Bell, Michael Eklund, Cory Hardrict, Dominic Monaghan
Member Reviews
This movie was a good watch, giving it a 3 skull rating👍🏻
The script is all over the place for the majority of the movie. Characters doing and saying dumb or obvious stuff and it's really off putting. I nearly turned it off but, I stuck with it. The action was good and the ending is what redeemed this movie for me. The world doesn't really make sense with how this sort of apocalypse would even happen. The acting is very hit and miss, I can't really blame the actors with the script they where handed. They did well with what they where given. If you're looking for a story driven movie give this a miss. If you're just looking for some action you might enjoy it; if you can get past the unbelievable world and terrible script. Would have given it 3 skulls but, the ending was pretty satisfying and brutal.