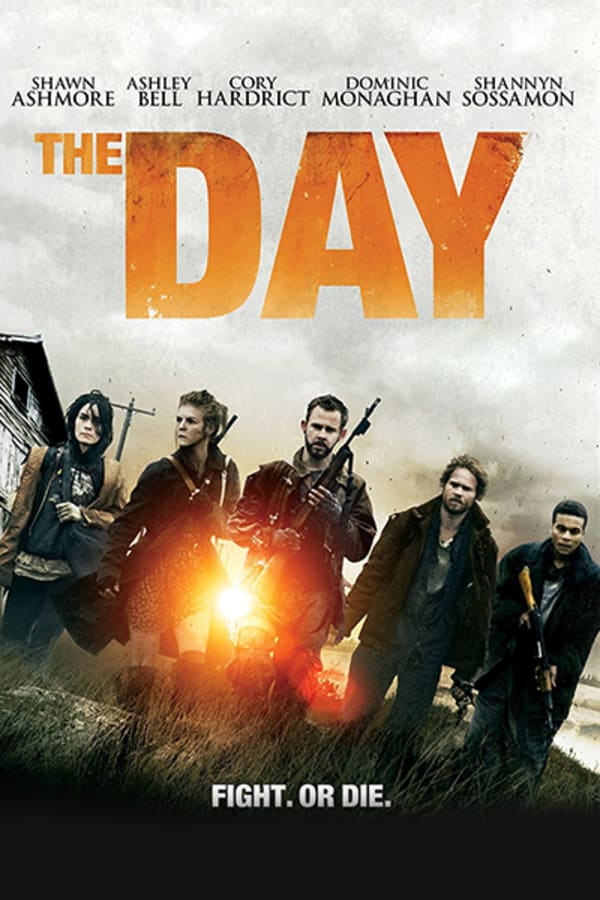 The Day
Directed by Douglas Aarniokoski
In a terrifying post-apocalyptic future, war ravages humanity, destroying civilization and most of life on earth. A group of five survivors armed with shotguns, axes, and machetes wander the back roads of a decimated landscape looking for refuge. Lost, starving, and exhausted, they unwittingly set off a trap signaling to their ruthless predators lying in wait. With food and ammunition dwindling, the group must make a desperate final stand over 24 hours, battling for their ultimate survival. Starring Shawn Ashmore (THE X-MEN FRANCHISE), Ashley Bell (THE LAST EXORCISM), Michael Eklund (THE DIVIDE), Cory Hardrict (GRAN TORINO, BATTLE: LOS ANGELES), Dominic Monaghan (TV's LOST, THE LORD OF THE RINGS FRANCHISE), and Shannyn Sossamon (A KNIGHT'S TALE).
In a post-apocalyptic future, a group of survivors must make a desperate final stand over 24 hours.
Cast: Shawn Ashmore, Ashley Bell, Michael Eklund, Cory Hardrict, Dominic Monaghan
Member Reviews
Best film i've seen this year. it has elements of vikings (series) with the strategic planning of attack and defense with social elements taken from the walking dead. Lots of cold brutality. End scene is beautifully shocking and true to character. Well done
brilliant film great bullet through an through bk of da skull to eye socket and sick decapatation what horrors supposed to look like
Post-apocolypitic type films are one of my favourites; this did not disappoint! I would have used more colour too. We know it's going to be a moody film, no need to leave it in greyscale AALLL the time! Still, some great scences and some good unexpected twists make this a solid 4 for me.
Not the best, not the worst. Worth the watch