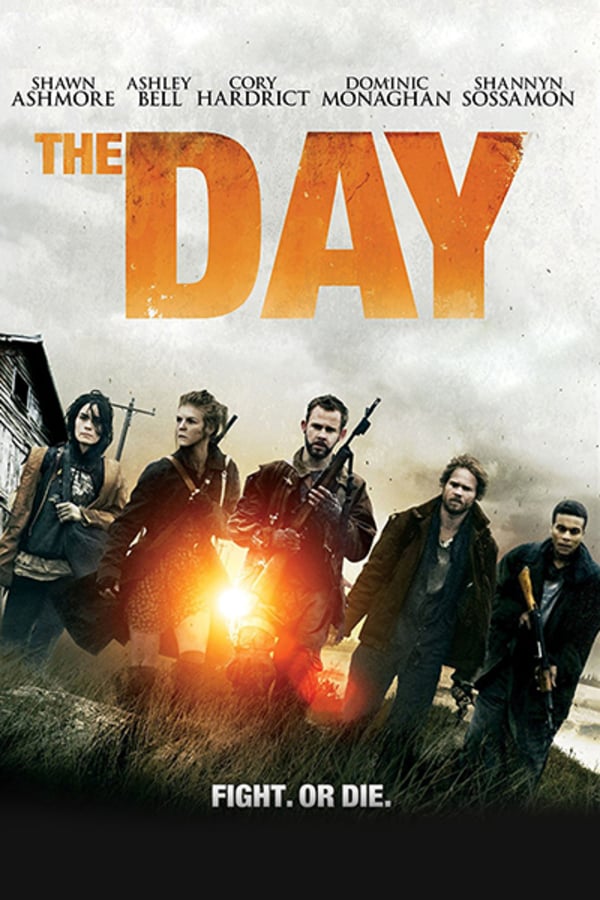 The Day
Directed by Douglas Aarniokoski
In a terrifying post-apocalyptic future, war ravages humanity, destroying civilization and most of life on earth. A group of five survivors armed with shotguns, axes, and machetes wander the back roads of a decimated landscape looking for refuge. Lost, starving, and exhausted, they unwittingly set off a trap signaling to their ruthless predators lying in wait. With food and ammunition dwindling, the group must make a desperate final stand over 24 hours, battling for their ultimate survival. Starring Shawn Ashmore (THE X-MEN FRANCHISE), Ashley Bell (THE LAST EXORCISM), Michael Eklund (THE DIVIDE), Cory Hardrict (GRAN TORINO, BATTLE: LOS ANGELES), Dominic Monaghan (TV's LOST, THE LORD OF THE RINGS FRANCHISE), and Shannyn Sossamon (A KNIGHT'S TALE).
In a post-apocalyptic future, a group of survivors must make a desperate final stand over 24 hours.
Cast: Shawn Ashmore, Ashley Bell, Michael Eklund, Cory Hardrict, Dominic Monaghan
Member Reviews
This one is not a thinker. It has a lot of violence without a lot of actual action. Good actors, but very little is done with them. This one's just kinda dumb. I'm a little angry I wasted time watching it.
Great cast but a horrible movie. Just plain crap.
Decent movie, Great Ending.
I really enjoyed this movie.