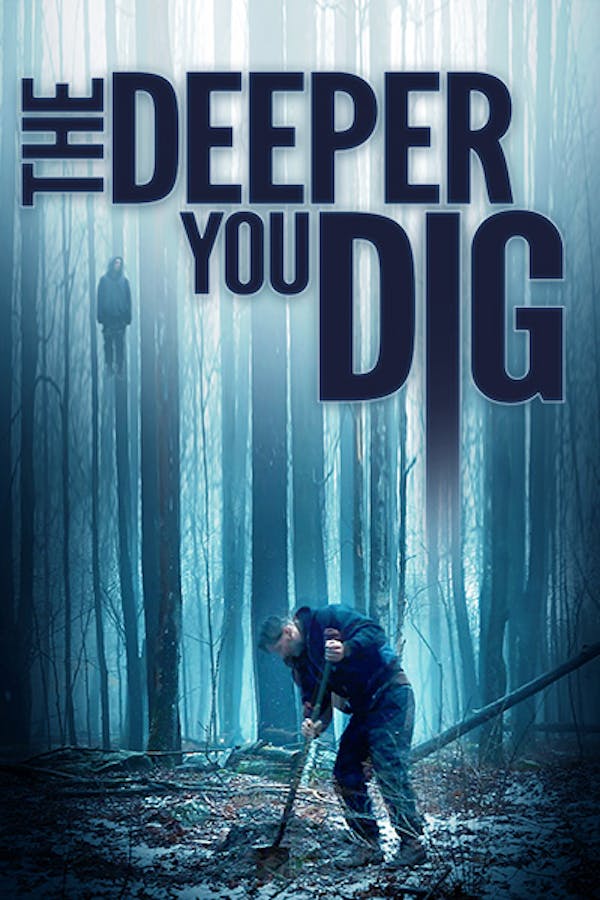 The Deeper You Dig
Directed by Toby Poser, John Adams
14-year old Echo and her mother Ivy, a tarot card reader, live a quiet life in a rural area. When reclusive Kurt moves down the road to restore an abandoned farmhouse, an accident leads to Echo's murder, and suddenly three lives collide in mysterious and wicked ways. Kurt assumes he can hide his secret under the ground. As Echo haunts his every move, trying to reach her mother from beyond, Ivy must dig deep to see the signs and prove that love won't stay buried.
After the death of 14-year old Echo, three lives suddenly collide in mysterious and wicked ways.
Cast: John Adams, Toby Poser, Zelda Adams
Member Reviews
I gave this two skulls instead of one only because it was a movie that at least kept me watching until the end. Really bad ones just leave me clicking the remote to rid myself of further misery. This had great potential, but with the introduction of the "magic box" and the seven circles, it was a toboggan ride downhill from there. It was getting hard to tell what was real and what was more like a character having hallucinations. Toby Poser, however, appears to be one very talented woman, having co-written, co-directed, produced and starred as Ivy, the teen's mother, as well as performed duties as a camera operator and who knows how many other roles. One odd thing: I could have sworn I heard Sheri Moon Zombie's unique voice in one scene, but could find no evidence of it, credit-wise. Was all set to really like this movie, but it just got a little too "trippy" for me.
While you get a sense of what the script is building towards, it is often obfuscated by an overarching eldritch-like lore that seems more interesting, but the writers aren't interested in expanding upon. Viewers are often led to believe that something bigger is at play here-- but the pay off is a bit underwhelming to say the least.
dumb. didnt like this one either. youve got this ghost but there isnt anything scary about her. nothing ever really happens. very dry when it comes to the scary. this is NOT scary at all and quite boring. but if you like gritty films, youll like it. just dont expect to be blown away by the story line. theres hardly anything creative about it. its just boring to be honest. dont know why ppl gave it such glowing reviews. oh well. on to the next one.
love the long slow burn of this movie, with a plot I've never seen before love it!!!
Atmospheric slow burn with a very interesting plot.