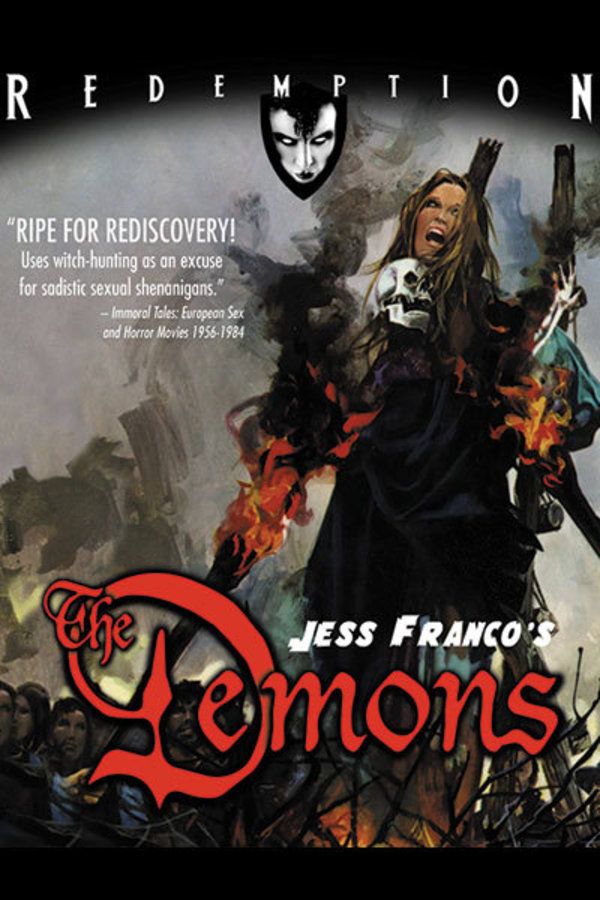 The Demons
Directed by Jess Franco
The daughters of a witch turn their convent into a sinful place after their mother is burned at the stake. The two sisters sleep naked, masturbate in front of the Mother Superior, and stir up lesbian temptations that eventually leads to chaos and tragedy. Fleeing the convent, the girls move in with the nasty nobility who killed their mother, and set a diabolical revenge plan in motion. Jess Franco's feverish knock-off of Ken Russell's THE DEVILS ramps up the sex and torture to create a nightmarish period piece that will leave you both turned-on and terrified.
The daughters of a witch turn their convent into a sinful place.
Cast: Anne Libert, Britt Nichols, Doris Thomas
Member Reviews
More bush than a Vietnamese jungle...and a lot repeat a lot of soft core porn and a lump of drizzling shite for a story; bravo Jess Franco, bravo.
Nice soft core porn movie with lots of nun on nun action! Full frontal, nekkid breasts, torture scenes, lots of stabbing. Simple revenge plot: the old lady witch wants her daughter witches to avenge her (only they don't know they are witches). Anyone who has sex dies! Kind of a waste of time, but if you want to see nuns getting it on, here's the movie on Shudder for you. Probably you should do something better with your time, but who am I to judge?
I can appreciate a classic like this, especially for its time frame.