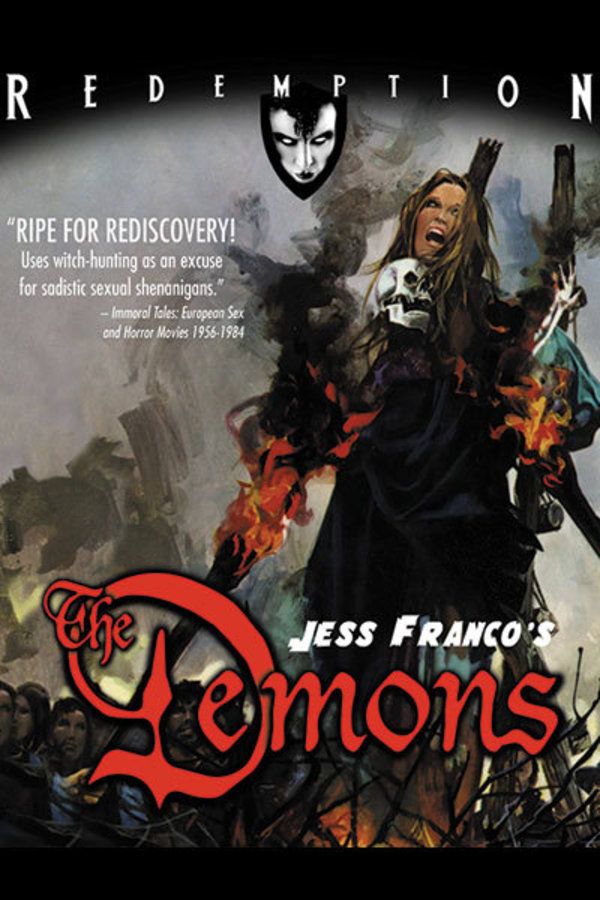 The Demons
Directed by Jess Franco
The daughters of a witch turn their convent into a sinful place after their mother is burned at the stake. The two sisters sleep naked, masturbate in front of the Mother Superior, and stir up lesbian temptations that eventually leads to chaos and tragedy. Fleeing the convent, the girls move in with the nasty nobility who killed their mother, and set a diabolical revenge plan in motion. Jess Franco's feverish knock-off of Ken Russell's THE DEVILS ramps up the sex and torture to create a nightmarish period piece that will leave you both turned-on and terrified.
The daughters of a witch turn their convent into a sinful place.
Cast: Anne Libert, Britt Nichols, Doris Thomas
Member Reviews
Ugh, don't compare this to The Devils. That film is a tour de force of vileness; this is low-rent hackery.
Yes this is a rip-off to a way better film, but in terms of the Nunsploitation genre this is one of the best by far and a good Jess Franco film too! The Devils is so hard find so just watch this in the meantime.
Fantastik!!! Franco is one of my favorites... always great cinematography and style....... More Franco please!! Thanks.
Not bad for 70s Nunsploitation, actually. Essentially a low-budget Eurotrash rip-off of The Devils. It's slow, about a half-hour too long, lots of softcore porn, and some extremely hokey gore/torture/supernatural effects. Has a reasonably coherent plot for this sort of thing though. In working my way through Jess Franco's catalog, I've seen better, and I've seen worse.