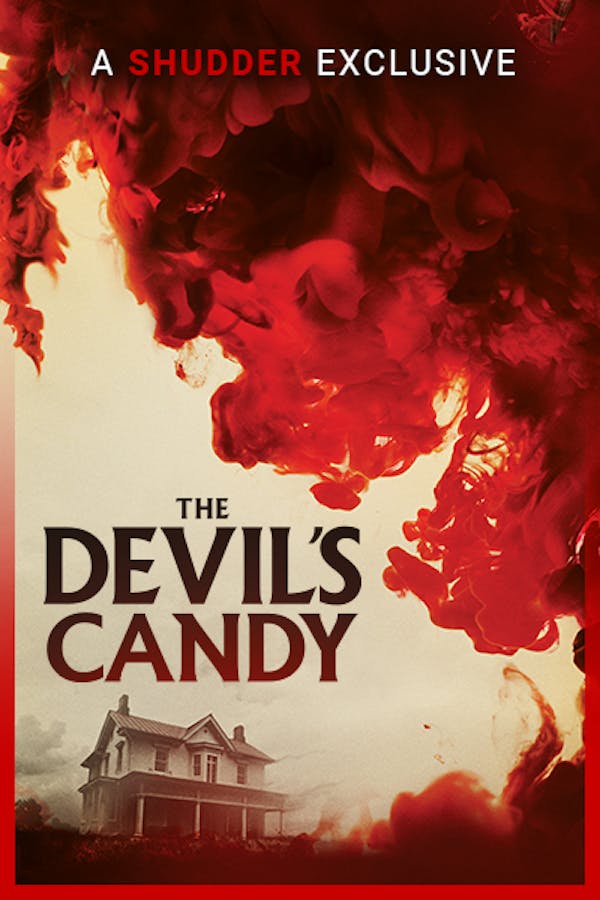 The Devil's Candy
Directed by Sean Byrne
Jesse, a struggling artist, and his young wife Astrid and daughter Zooey buy the house of their dreams after the price is driven down by the property's mysterious dark past. Their lives begin to unravel when Jesse's paintings take a satanic turn as he begins to channel the voice of the devil, and then Ray, the deranged son of the former owners, becomes obsessed with Zooey after showing up on their doorstep demanding to return home. Soon it becomes clear that Ray and Jesse are both being influenced by the same dark forces and that Jesse's family isn't safe from Ray or from the devil himself. Contains strong language, violence and gore.
An artist and his family move into the house of their dreams, but slowly satanic forces start to invade his work and threaten his family.
Cast: Ethan Embry, Shiri Appleby, Pruitt Taylor, Vince Kiara Glasco
Member Reviews
If you want to watch a film about art and the supernatural, watch Velvet Buzzsaw....if you want a film about psychotic killers, watch the original Halloween....the concept of a mental patient committing heinous violence is a tired and outdated trope...This film could have been so much more, instead it leaves you, well, bored...... Oh, and the description of this film makes it sound a lot more interesting than it actually is....
Loved the soundtrack, acting was great - especially the daughter - and I do enjoy me some Satan, but I noped out around half an hour in because of the ableist tropes. Mentally ill people are not typically violent, intellectually disabled people are not ~scary~, and horror needs to stop using this as a scaffold. It's lazy and it's offensive. Hard pass.
Brilliant, the metal was essential!
STUCKIT OWT AZ BEST HORRORish I HVNT SEEN DATS ON SHUDDER..HITTN DISSAPOINTMENT ALL OVA DA NETWORK..& FEELING IVE SMASHD OWT ALL DA BEST HORRORS ALREADY?!..PLEEZ ADD SUM REAL HORRORS SHUDDER..OR ME GNA HVE 2 SADLY DITCH
INDEED I MUCH AGREE WIF UFA POSTS DAT DA CONSTANT METAL WAS TOO MUCH & A VERY NEAR STOP WATCH 4ME.