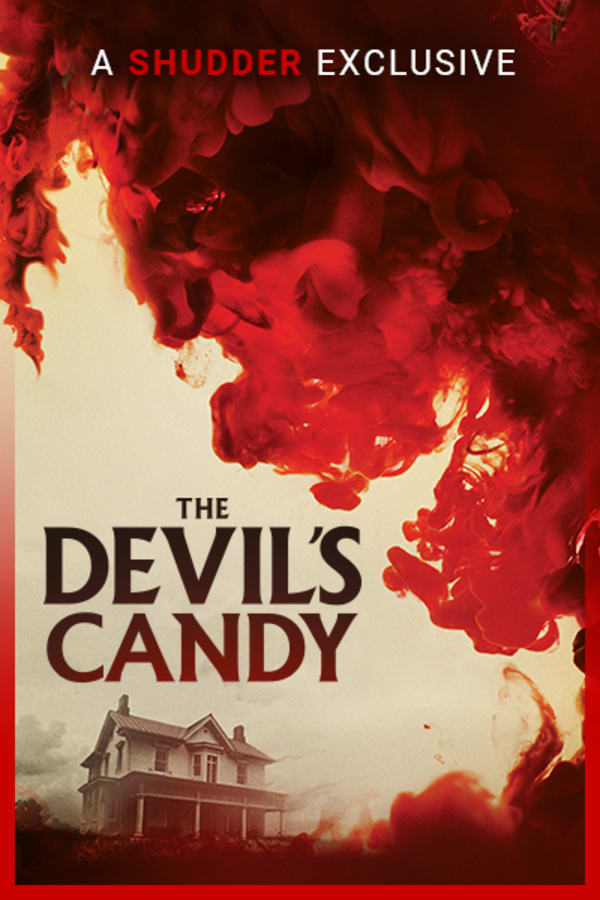 The Devil's Candy
Directed by Sean Byrne
Jesse, a struggling artist, and his young wife Astrid and daughter Zooey buy the house of their dreams after the price is driven down by the property's mysterious dark past. Their lives begin to unravel when Jesse's paintings take a satanic turn as he begins to channel the voice of the devil, and then Ray, the deranged son of the former owners, becomes obsessed with Zooey after showing up on their doorstep demanding to return home. Soon it becomes clear that Ray and Jesse are both being influenced by the same dark forces and that Jesse's family isn't safe from Ray or from the devil himself. Contains strong language, violence and gore.
An artist and his family move into the house of their dreams, but slowly satanic forces start to invade his work and threaten his family.
Cast: Ethan Embry, Shiri Appleby, Pruitt Taylor, Vince Kiara Glasco
Member Reviews
Killer flick, killer OST!!
decent film bit far fetched in the fire scene but otherwise good watch could of gone into the murders more i think
Solid Film! No filler at all.
Wow, wicked film. Loved the characters, however it would've been great for the 'devil' to have been explored further. I knocked it doen a skull for the ending, now I gotta do some research to find out what it means 🤨 but amazing music (and I'm not even a fan of metal!)
The ending made this movie for me, totally open to interpretation but what I got from it made the whole thing worthwhile.