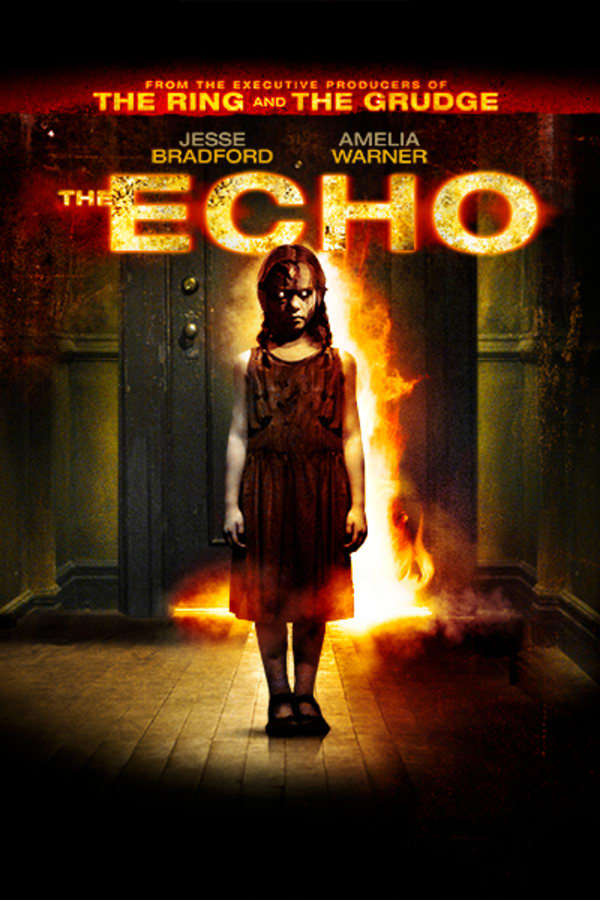 The Echo
Directed by Yam Laranas
After being released from prison, Bobby (Jesse Bradford) moves into a new apartment and starts hearing brutal violence happening in the apartment next door. But when he investigates, he realizes his loud neighbors live in the afterlife. As Bobby tries to solve the supernatural mystery, the ghosts kill another tenant. But the police don't believe Bobby's stories and think he's the killer. Can he stop the spirits from killing again before he winds up back in jail? Filipino horror director Yam Laranas (THE ROAD) directed this unnerving US remake of his hit 2004 thriller.
After being released from prison, a man starts hearing ghostly violence happening in the apartment next door.
Cast: Amelia Warner, Carlos Leon, Jesse Bradford, Kevin Durand
Member Reviews
pretty good movie. wasn't really scary but I loved the storyline and the acting was great. the effects were really nice too.
Excellent use of sound and lighting to create a tense atmosphere throughout. One or two jump scares, but you see them coming and what really scares you during the movie is the dread of what's next. The effects are good and fairly creepy without being too over the top. The side plot with the girl is entirely unnecessary and boring. It could have been removed entirely and that time dedicated to make the main plot fit together more cohesively. Still, I liked the film.
Very good use of sound and lighting to create a tense atmosphere throughout. o jump scares, but you see them coming fairly quicks
I liked this one a lot action packed