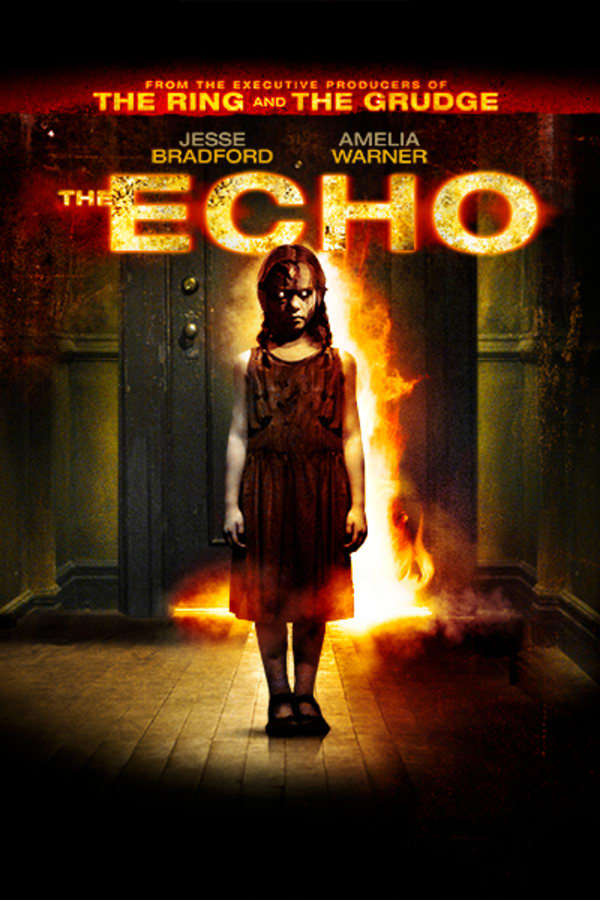 The Echo
Directed by Yam Laranas
After being released from prison, Bobby (Jesse Bradford) moves into a new apartment and starts hearing brutal violence happening in the apartment next door. But when he investigates, he realizes his loud neighbors live in the afterlife. As Bobby tries to solve the supernatural mystery, the ghosts kill another tenant. But the police don't believe Bobby's stories and think he's the killer. Can he stop the spirits from killing again before he winds up back in jail? Filipino horror director Yam Laranas (THE ROAD) directed this unnerving US remake of his hit 2004 thriller.
After being released from prison, a man starts hearing ghostly violence happening in the apartment next door.
Cast: Amelia Warner, Carlos Leon, Jesse Bradford, Kevin Durand
Member Reviews
Earnest, well-crafted ghost story, with a superb sound design. The plot is somewhat predictable but great cast and performances all around, excellent cinematography and just the right amount of jump scares.
Solid ghost story, well acted and filmed
Great to see a guy in this kind of main role, afraid of sounds and being objectified as a disoriented, fearful person. Women are typically cast in this role so the film is worth it for that reason. He's one dimensional though, you're left wanting to know more about him. Sets a brooding mood of slow boil dread. Ending is terrible but I don't expect much from horror film endings. It's so hard to pull off a good one.
I'd like to try and watch it but even after a couple of years, it's still not available in the UK!