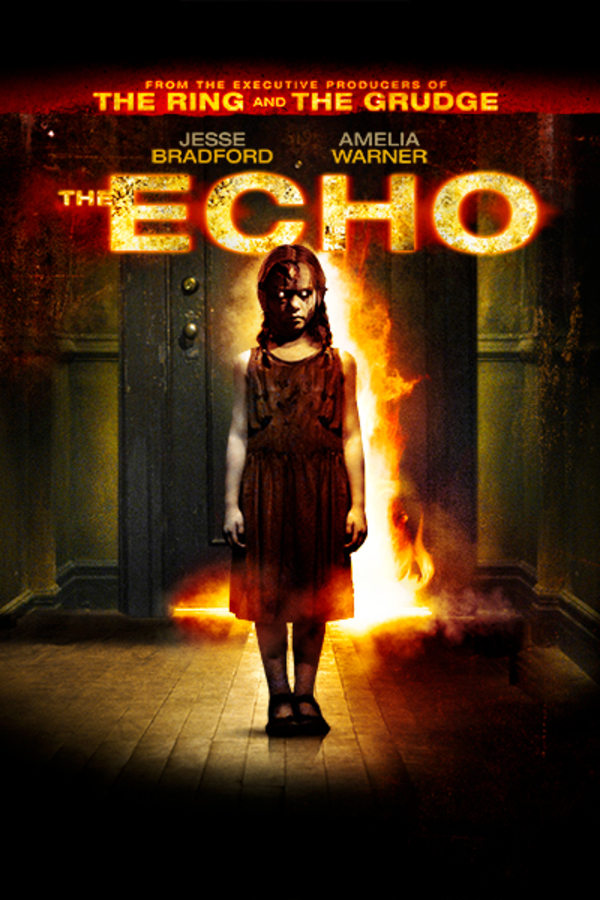 The Echo
Directed by Yam Laranas
After being released from prison, Bobby (Jesse Bradford) moves into a new apartment and starts hearing brutal violence happening in the apartment next door. But when he investigates, he realizes his loud neighbors live in the afterlife. As Bobby tries to solve the supernatural mystery, the ghosts kill another tenant. But the police don't believe Bobby's stories and think he's the killer. Can he stop the spirits from killing again before he winds up back in jail? Filipino horror director Yam Laranas (THE ROAD) directed this unnerving US remake of his hit 2004 thriller.
After being released from prison, a man starts hearing ghostly violence happening in the apartment next door.
Cast: Amelia Warner, Carlos Leon, Jesse Bradford, Kevin Durand
Member Reviews
So slow and boring. I would've given one skull, but the acting wasn't awful.
It was okay kinda slow but great effects & decent supernatural mystery film.
Decent movie for sure. Good acting and keeps you guessing.
This movie is a tale of yet another unfortunate outcome caused by the bystander effect. The "...for good men to do nothing..." likeness is effectively delivered.If you've heard of the murder or Kitty Genovese and were intrigued by it, then you'll enjoy this title. Great story. A few jump scares and decent graphics. Shot extremely well. The acting is also very good with the exception of the blonde's name (real or character) that I cannot remember. To sum this up: It is indeed worth watching. It will stay with you, for a while.
Slow start but great story about domestic abuse and how often people stand by and do nothing.