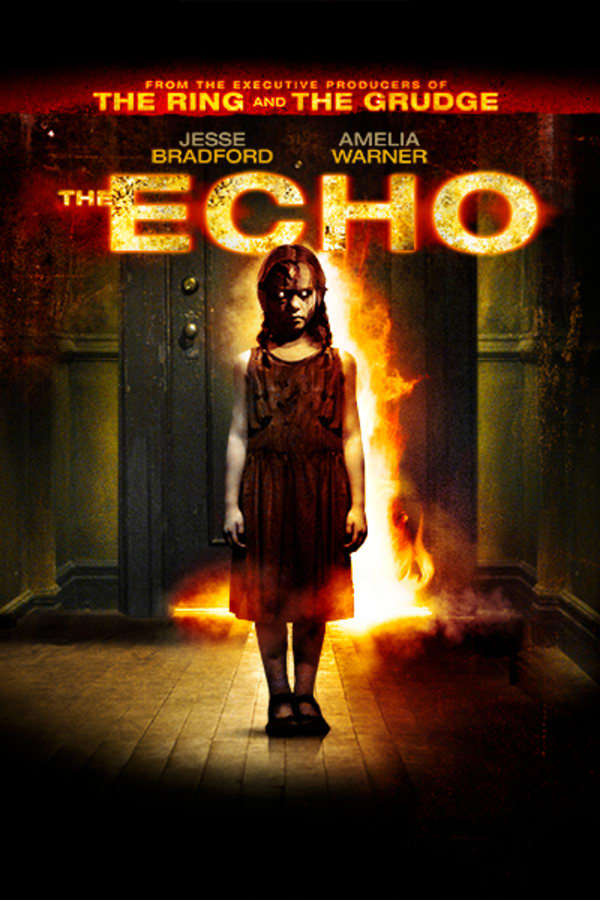 The Echo
Directed by Yam Laranas
After being released from prison, Bobby (Jesse Bradford) moves into a new apartment and starts hearing brutal violence happening in the apartment next door. But when he investigates, he realizes his loud neighbors live in the afterlife. As Bobby tries to solve the supernatural mystery, the ghosts kill another tenant. But the police don't believe Bobby's stories and think he's the killer. Can he stop the spirits from killing again before he winds up back in jail? Filipino horror director Yam Laranas (THE ROAD) directed this unnerving US remake of his hit 2004 thriller.
After being released from prison, a man starts hearing ghostly violence happening in the apartment next door.
Cast: Amelia Warner, Carlos Leon, Jesse Bradford, Kevin Durand
Member Reviews
I liked the movie... I don't mind unanswered questions... but the hate and violence of the ghosts stopped with a single" you gotta stop this" as if! It reminded me a little of the grudge, hate doesn't just go away. But whatever... it was ok, still worth the watch!
go ahead mmmhmhm 7-11 7-11 7-11 keep going you're doing great that's good stop that's the end you can post it now give it 1 skull post now add a turkey gobble to it and you're done you're terrible lmao post it that's enough hahahah i said 1 hahaha you're terrible stop hahaha
To many unanswered questions to this movie, wish it had a better ending.
I liked it but it was definitely to many unanswered questiins, Did anyone find his boss at the end of the stairs,? Did his GF get any medical attention? Just to many questions which we would love the answers to. It could if ended better.