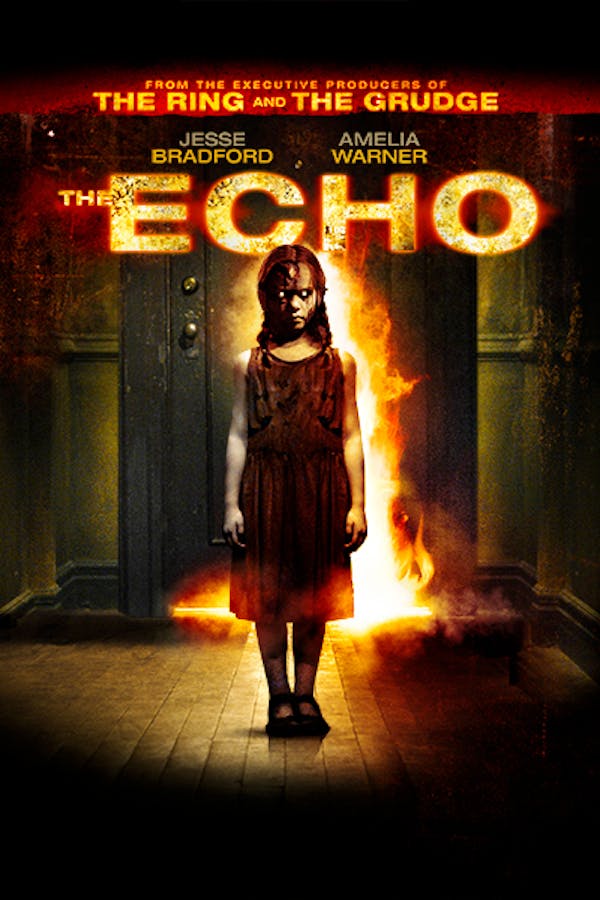 The Echo
Directed by Yam Laranas
After being released from prison, Bobby (Jesse Bradford) moves into a new apartment and starts hearing brutal violence happening in the apartment next door. But when he investigates, he realizes his loud neighbors live in the afterlife. As Bobby tries to solve the supernatural mystery, the ghosts kill another tenant. But the police don't believe Bobby's stories and think he's the killer. Can he stop the spirits from killing again before he winds up back in jail? Filipino horror director Yam Laranas (THE ROAD) directed this unnerving US remake of his hit 2004 thriller.
After being released from prison, a man starts hearing ghostly violence happening in the apartment next door.
Cast: Amelia Warner, Carlos Leon, Jesse Bradford, Kevin Durand
Member Reviews
Idk what to say other than GOOD. Ending was done well
Not bad, but not good. The story is well crafted, but the whole movie suffers from bad writing. Lousy on-the-nose dialogue. Characters brought in just to be killed. Lots of little loose ends that could've been tied together better, and yet I enjoyed this movie. The art style is bleak as hell. Lighting is wonderful. The sets are memorable and scream inner-city horror. Worth watching.
Kind of a slow movie to get through. Not enough suspense...
Painfully slow with no real payoff. Cast is solid but the script? Just terrible.
Long, slow burn. More psychological than horror. Pretty decent even though the ending leaves a LOT of loose ends.