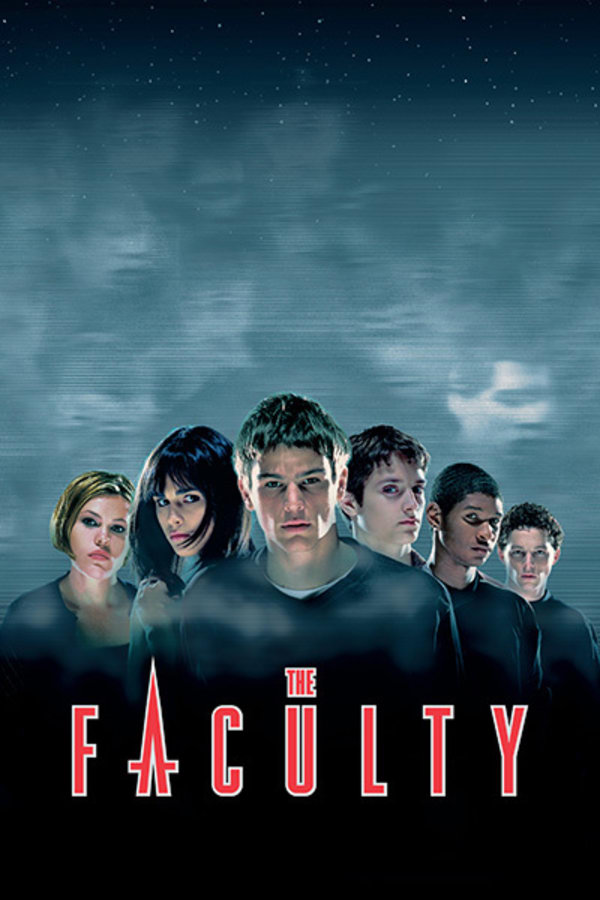 The Faculty
Directed by Robert Rodriguez
When some very creepy things start happening around school, the kids at Herrington High make a chilling discovery that confirms their worst suspicions: their teachers really are from another planet! As mind-controlling parasites rapidly begin spreading from the faculty to the students bodies, it's ultimately up to the few who are left - an unlikely collection of loners, leaders, nerds and jocks - to save the world from alien domination!
A band of students suspect body snatching extraterrestrials have taken over in this '90s favorite.
Cast: Salma Hayek, Josh Hartnett, Famke Janssen, Jordana Brewster, Elijah Wood
Member Reviews
i always thought i was the only person who enjoyed this movie, despite its shortcomings. based on the other user reviews, however, it appears i was wrong. this is a fun little sci-fi thriller that wears its influences on its sleeve in a nostalgic way. the twist undoes pretty much the entire second half, but it's still a decent collaboration between kevin williamson and robert rodriguez.
Love the post-Scream run of films through the nineties. This one is a personal favorite
Absolute classic. Wish effects had aged a little better though.
Thing goes to high school. Nuff said.