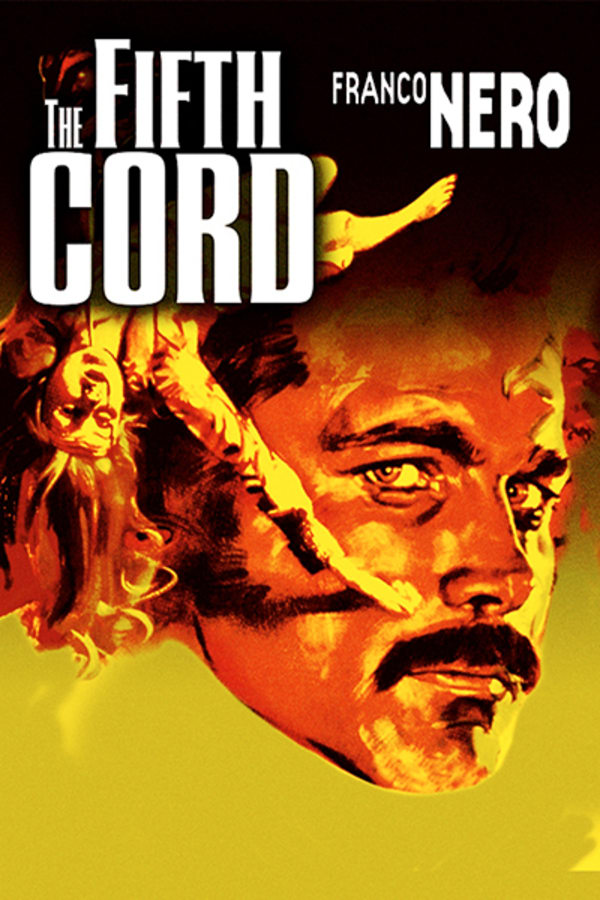 The Fifth Cord
Directed by Luigi Bazzoni
In Luigi Bazzoni's fast-paced giallo, a reporter (Franco Nero) investigating a string of killings becomes the main suspect. As the obsessed madman continues slaughtering his victims, the journalist has to double and triple his efforts in order to avoid taking the rap. Though Bazzoni only made a handful of gialli, each frightening film features strong acting, clever dialogue and stunning camerawork - thanks in this instance to the director's wise decision to hire legendary cinematographer Vittorio Storaro (APOCALYPSE NOW, THE BIRD WITH THE CRYSTAL PLUMAGE) to lens the scary story.
A reporter investigating a string of killings becomes the main suspect.
Cast: Franco Nero, Silvia Monti, Wolfgang Preiss
Member Reviews
I had to play on this film when I was a kid, in the role of the son of Silvia Monti, but my parents refused to give permission. I consider this movie a masterpiece of the early Italian giallo, (giallo is yellow, and comes from pulp novels with the covers painted in that color), along with Argento's 4 Flies of grey velvet. The plot, the fast pace of the script, the actors, not to mention Vittorio Storaro's magic lights and frames are state of the art. Unfortunately, this is one of the few examples of a dubbing spoiling the original, it would have been better to leave original audio (Franco Nero was dubbed by Giancarlo Giannini) and add CC Luigi Bazzoni later directed another master piece, The Footprints starring Florinda Bolkan, then retired from directing until 1994 with a documentary.
I did not encounter the screen compression problem that created trouble for two viewers. It was a problem for me that I did not engage with the mystery or the characters, at all. I have read enough favorable reviews of this film, that I think the problem lies with me, not the script or the director. I disliked the English dub (the language is NOT Italian, for this print)
great movie but i cant watch it here - its squeezed to a 1/3 of my screen
Enjoyable enough. Cinematography is beautiful, but the rest (Franco Nero excepted), eh...
I can't really rate the movie as the video makes it unwatchable. For some reason, it's compressed to about 1/3rd the width of my screen.