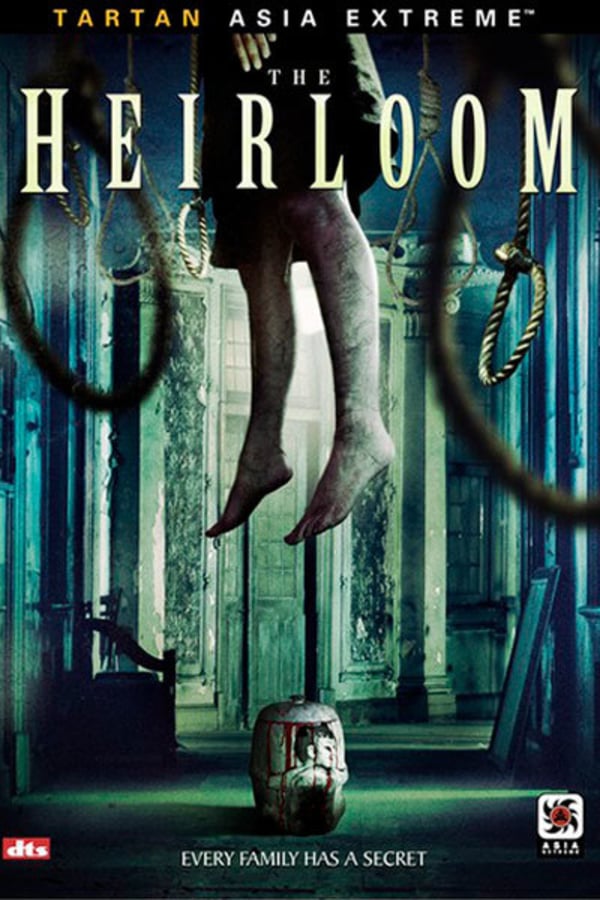 The Heirloom
Directed by Leste Chen
An architect moves back into his family home, where a mysterious mass suicide occurred when he was only eight. But before James and his fiance Yo can settle in, their friends start showing up at their doorstep with no memory of how they got there - and later turn up dead inside the house. After a series of supernatural slayings makes their new nest a nightmare, Yo tries to track down James' last surviving relative. But she may not be ready to learn the sickening story that's at the root of all her troubles, and what it means for her future...
A man moves back into his home, where a mysterious mass suicide occurred.
Cast: Terri Kwan, Jason Chang, Chia-Hui Chang
Member Reviews
Boring. Poorly-connected sub-plots. Waste of 90 minutes.
Loved the storyline! I agree with another member that a bit more background info on the curse itself would have been great. I don't know why, but I kept thinking of the movie 'Rigor Mortis' while watching this. Good movie either way!
Didn't see that happening.
Not sure how many Taiwanese horror films I have seen, but I liked this. Good gothic undertones, if a bit dramatic at times. A good surprise ending that I did not see coming. Worth a watch.