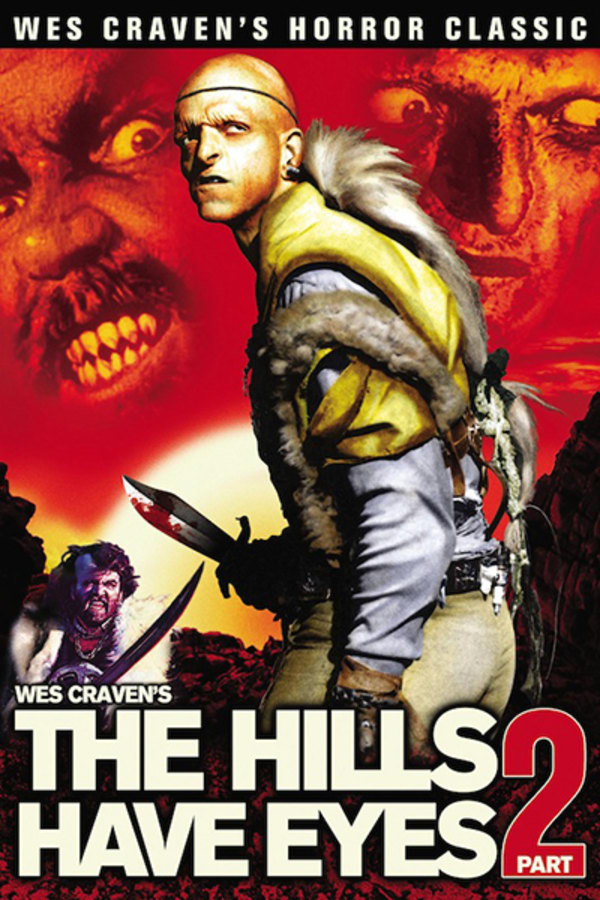 The Hills Have Eyes 2
Directed by Wes Craven
A group of bikers are menaced by the same evil cannibal family in the desert who stalked the suburban family in the first film. But these bikers aren't all total strangers to the Jupiter clan. Ruby, who now goes by Rachel, has been civilized since escaping her freakish family and is hoping to face her fears by revisiting familiar territory. Sure enough, after taking a detour, Rachel's friends start getting picked off one by one by one. Though the troubled production led Wes Craven to disown the film, 80s slasher fans will find plenty of thrills here.
A group of bikers are menaced by the evil cannibal family in the desert.
Cast: Robert Houston, David Nichols, Virginia Vincent
Member Reviews
lets just say not Craven's best work
This was very bad. I don't even consider this a horror film, it feels more like an action film now. And what the hell was with the obsession of dirtbikes?!
Let's put it this way not as good as the first but better than the remake. Take that however you want.
it took awhile to get imto it but worth watching
Not as bad as I was expecting after reading the reviews on here. I was glad it continued where the first one left off as I felt the ending wasn't satisfying in the original. The fact that the sister went back to where this all happened was inconsistent, but other than that it had some thrilling moments and was good about continuing the storyline.