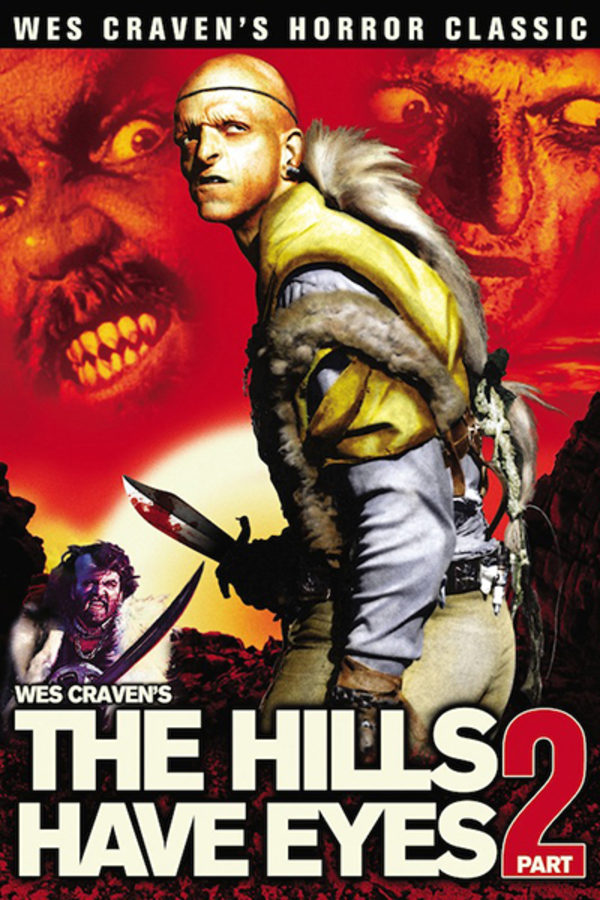 The Hills Have Eyes 2
Directed by Wes Craven
A group of bikers are menaced by the same evil cannibal family in the desert who stalked the suburban family in the first film. But these bikers aren't all total strangers to the Jupiter clan. Ruby, who now goes by Rachel, has been civilized since escaping her freakish family and is hoping to face her fears by revisiting familiar territory. Sure enough, after taking a detour, Rachel's friends start getting picked off one by one by one. Though the troubled production led Wes Craven to disown the film, 80s slasher fans will find plenty of thrills here.
A group of bikers are menaced by the evil cannibal family in the desert.
Cast: Robert Houston, David Nichols, Virginia Vincent
Member Reviews
I was crying laughing all the way through, cheesy as f*ck! Love the cheese though.
Not as bad as I was expecting but definitely cheesy and the music made it that much more cheesier
No wonder Wes Craven didn't want to talk about this movie. I believe the studios got heavily involved and Wes just phoned it in.
I have to say I'm being quite generous in giving this movie two stars. I don't understand what happened to Ruby. She fell and was what looked like was just unconscious, but "Hey" maybe we're just supposed to assume that she was killed. Other then the blind girl... I'd have to say the dog was the only other smart character in the whole movie. I couldn't tell if it was in fact the same music as (Friday the 13th), but it definitely was pretty close if it wasn't. So a wasted. Because there was no real originality to the movie at all. I now truly understand why Wes Craven didn't want to admit any connection after this was made. Bad movie... just a really bad movie.
This is the archetype of bad sequels