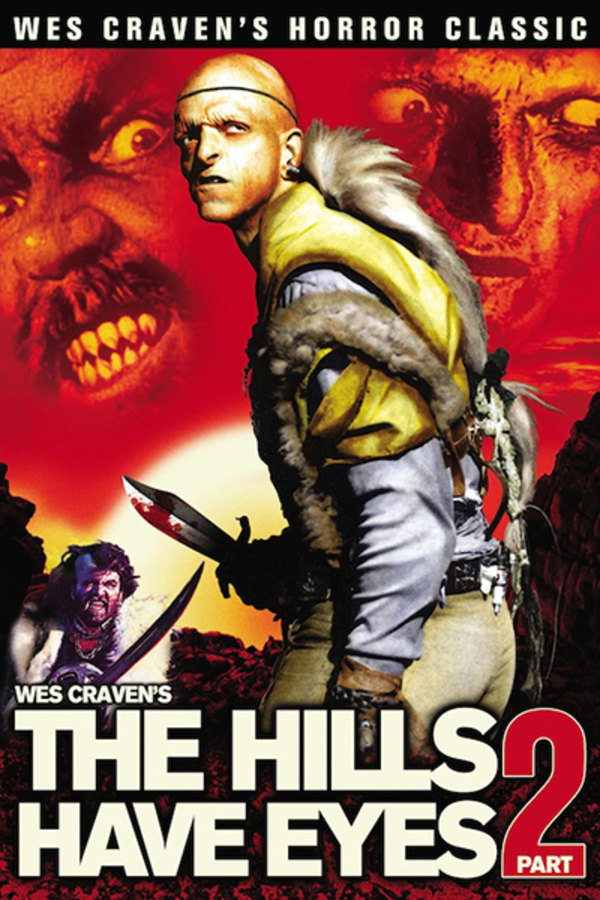 The Hills Have Eyes 2
Directed by Wes Craven
A group of bikers are menaced by the same evil cannibal family in the desert who stalked the suburban family in the first film. But these bikers aren't all total strangers to the Jupiter clan. Ruby, who now goes by Rachel, has been civilized since escaping her freakish family and is hoping to face her fears by revisiting familiar territory. Sure enough, after taking a detour, Rachel's friends start getting picked off one by one by one. Though the troubled production led Wes Craven to disown the film, 80s slasher fans will find plenty of thrills here.
A group of bikers are menaced by the evil cannibal family in the desert.
Cast: Robert Houston, David Nichols, Virginia Vincent
Member Reviews
Easily Craven's worst movie. Lots of footage from the original film to pad the runtime. Craven made this film to help fund Nightmare, which came out the same year, and he didn't give a fck about this movie and it shows.
Good movie, Not like the first... They didn't even seem like cannibals, However, it was better than the second remake. At least this followed the first movie, I did recognize the guy from Friday the 13th 7 and the fact I did hear Friday the 13th music. Every time the movie got even more intense, Loved the fact it was the same actors Playing Ruby and the boy. Loved seeing Beast make a return, Even though it didn't make sense Ruby had him. And the other issue I had, I thought Ruby only got knocked out... Where did she go? lol
Fun little cheeseball more in line with the Friday the 13th sequels than the original Hills Have Eyes.
This movie has radioactive inbreed hillbillies on dirt bikes and blind girl who can smell sound.