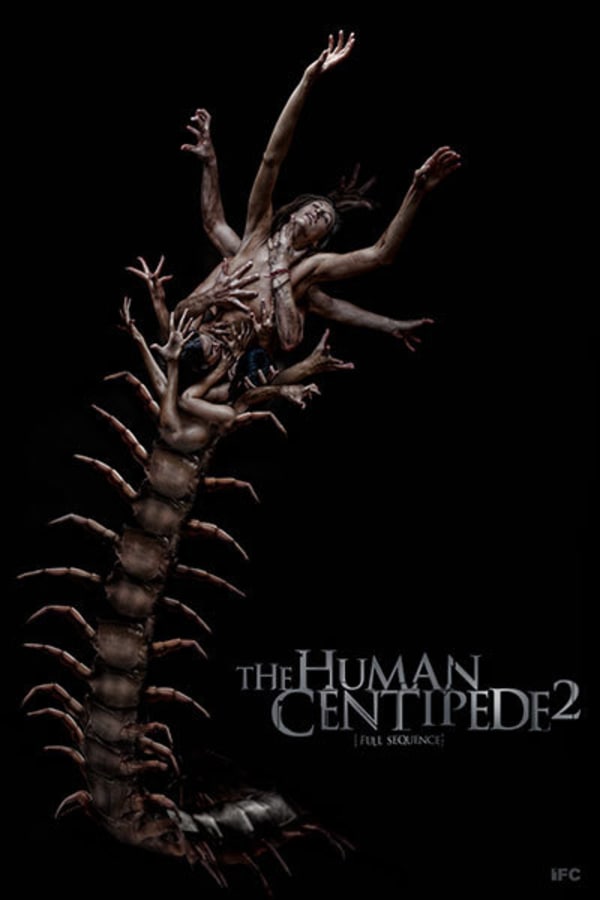 The Human Centipede 2, Full Sequence
Directed by Tom Six
This sick sequel follows a fan of the first film who tries to make a bigger centipede. After his nagging mother pushes him to the breaking point, security guard Martin sets out to one-up - errrr - make that one-hundred-up the doctor from HUMAN CENTIPEDE. But that's not the sickest, most depraved thing in the film, which was summarily banned in England, much to director Tom Six's delight. A third film, featuring the actors from both previous installments, was released last year. Time to catch up - if you can stomach it, that is. Contains strong language, violence and gore.
This sick sequel follows a fan of the first film who tries to make a bigger centipede.
Cast: Laurence R. Harvey, Ashlynn Yennie, Maddi Black
Member Reviews
its a terrible movie and not because its controversial or sick, its just bad.
If you are a hard core horror fan you will love this
For British horror fans, it's like watching Bottom (Rik Mayall Et al) in black and white. There's nothing scary about it, but it's a bit gross, in the poo way. It seems like an arty movie at first, think Eraserhead, but soon becomes quite comedic. The gore is NOWHERE NEAR AS BAD as the concept, and the budget is to blame. It's a bit boring but one needs to see it through. I can see what the director (Tom Six) is trying to achieve - an arty, extreme, movie that challenges the mainstream, but it sadly fails; lacking in suspense or fear, and lacking in gore. Martin's story was much more interesting than his 'project'. Original, though!
And if girls falling over when being chased by a baddie annoys you, this is going to get your goat; they could all have kicked his arse at pretty much any moment.
To the person who said the plot was improbable, I guess you didn't pay attention to the ending. The was kind of the whole point. Also who doesn't like a liquid poop conga line among strangers?