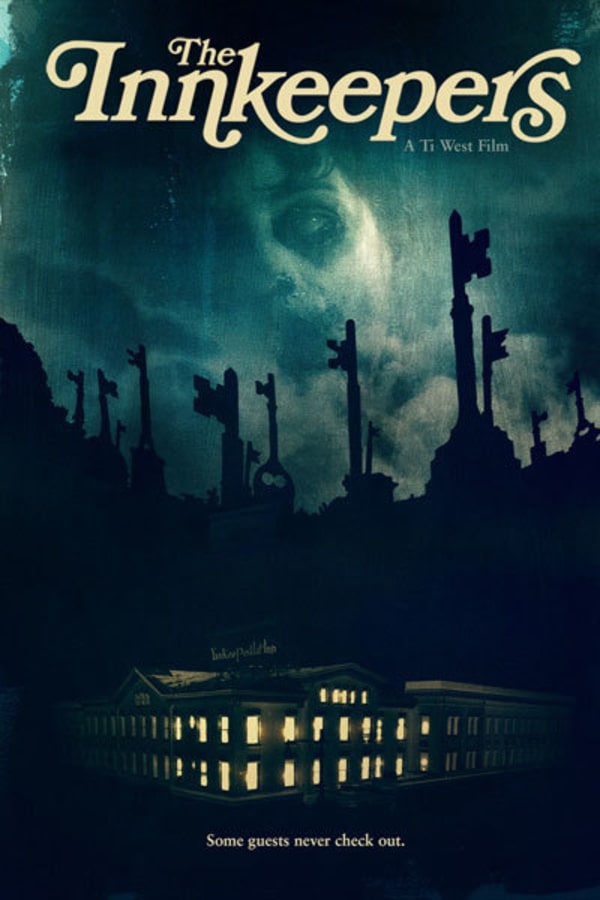 The Innkeepers
Directed by Ti West
Two amateur ghost-hunters explore a haunted hotel in the days before it closes. Director Ti West's spooky follow up to THE HOUSE OF THE DEVIL takes place in New England's most famously frightening hotel, which soon will shut its doors for good. Determined to uncover paranormal proof, hotel employees Clair and Luke begin an investigation of their own. But when odd guests check in, the pair start to experience strange and alarming events that may ultimately cause them to end up mere footnotes in the hotel's long, unexplained history. Contains strong language, sexual scenes, violence and gore.
Two amateur ghost-hunters explore a haunted hotel in the days before it closes.
Cast: Sara Paxton, Pat Healy, Kelly McGillis, Alison Bartlett, Lena Dunham
Member Reviews
One of the best horror movies I've seen in resent years! Its a horror comedy that is genuinely funny and genuinely scary, enough said. Also, Sara Paxton is amazing. Thank you.
Creepy haunting film with a fantastic performance by Sara Paxton. Ti West has yet to disappoint me.
The first two-thirds of the movie walks a strange line between eerie and an attempt at comedy. The plot isn't particularly gripping and the scares are few and far between, but it's a decently entertaining movie. You could do worse.
I love this movie. I like it as much as House of the Devil but for the opposite reasons. I felt the slow burn in The Innkeepers was thoroughly entertaining and the ending fell a bit flat and I felt the ending to House of the Devil was incredible and the slow burn was a bit stale at times. But I enjoy both movies thoroughly and I'm pretty shocked at how much audiences didn't dig this movie. Critics loved it, audiences are fairly split on it. Definitely a buy for me.
I've now seen this movie twice, and there's just something about it that really works for me. I like the characters a lot, and even if the plot doesn't resolve particularly great, it's a creative and fun watch. The House of the Devil is the director's previous film, and is maybe better.