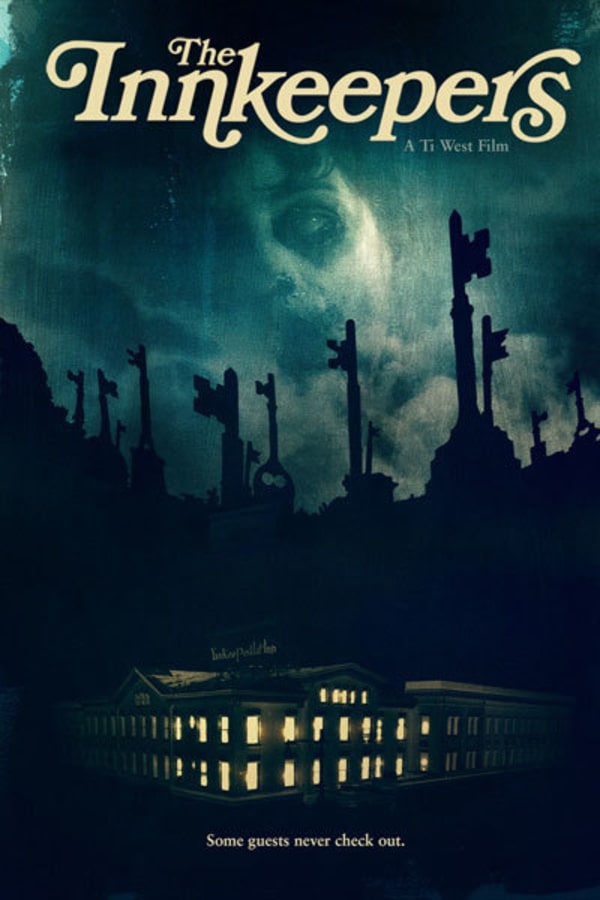 The Innkeepers
Directed by Ti West
Two amateur ghost-hunters explore a haunted hotel in the days before it closes. Director Ti West's spooky follow up to THE HOUSE OF THE DEVIL takes place in New England's most famously frightening hotel, which soon will shut its doors for good. Determined to uncover paranormal proof, hotel employees Clair and Luke begin an investigation of their own. But when odd guests check in, the pair start to experience strange and alarming events that may ultimately cause them to end up mere footnotes in the hotel's long, unexplained history. Contains strong language, sexual scenes, violence and gore.
Two amateur ghost-hunters explore a haunted hotel in the days before it closes.
Cast: Sara Paxton, Pat Healy, Kelly McGillis, Alison Bartlett, Lena Dunham
Member Reviews
It was a solid ghost story, though it wasn't very scary. It's mostly atmospheric horror, building a sense of dread based on possibility. Some people love that, others hate it. If you like this sort of thing, it's a solid film and worth your time. If you're looking for things like horror visuals and gore, this isn't your thing.
A bit slow but not boring
If you enjoy anything by Ti West (The House of The Devil, The Sacrament, You're Next, one of the shorts in V/H/S, one of the letters in ABC's of Death, etc.) then you should enjoy this. He's one of the best atmospheric horror directors/writers and like most of his stuff, The Innkeepers is a slow burn horror film as well. He does a good job capturing the two coworker's boredom and hobby of ghost hunting in the supposedly haunted hotel they work at. It has some slight comedy, mild scares, but like most his other films, the climax is where it all comes together. The people leaving 1 skull reviews saying it sucked, nothing happened, I didn't understand anything that was going on, and so on, are all left by people who clearly have very short attention spans and need the slasher type horror that's maxed out at 100 for the entire movie. If you enjoy slow burning, atmospheric, realism, tension building horror, then you'll enjoy this. If you need SAW style horror then you won't enjoy this.
Not Ti West's best work but definitely worth the watch.