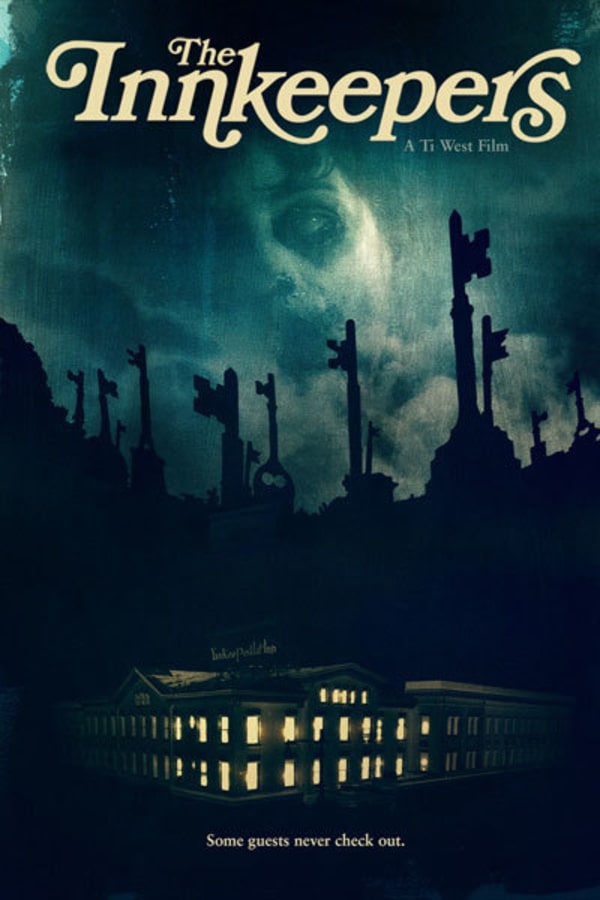 The Innkeepers
Directed by Ti West
Two amateur ghost-hunters explore a haunted hotel in the days before it closes. Director Ti West's spooky follow up to THE HOUSE OF THE DEVIL takes place in New England's most famously frightening hotel, which soon will shut its doors for good. Determined to uncover paranormal proof, hotel employees Clair and Luke begin an investigation of their own. But when odd guests check in, the pair start to experience strange and alarming events that may ultimately cause them to end up mere footnotes in the hotel's long, unexplained history. Contains strong language, sexual scenes, violence and gore.
Two amateur ghost-hunters explore a haunted hotel in the days before it closes.
Cast: Sara Paxton, Pat Healy, Kelly McGillis, Alison Bartlett, Lena Dunham
Member Reviews
There's nothing special about this one. It seemed to be building to something and when it was finished i thought, "that was it?" The acting was mediocre and the story unoriginal.
There's not much to this movie. A hotel with a mysterious past is closing. Its lacklustre two remaining employees (an older-than-she-seems 20-something woman and a lost-in-life cynical 40-something man) are holding down the fort on their own for its final weekend. The guy has set up a website for the pair's 'paranormal investigations' (which if what we see is any indication amount to very little of either). So, away we go. If the whole thing weren't so...dull, it might have amounted to something interesting. But the titular innkeepers are so believably limp, it's hard for us as viewers to give a damn what happens. There are a few mildly effective jump scares and a little bit of blood, but mostly we're just kind of hanging around the place with this pair of knuckleheads. West's filming and the regrettably spot-on performances of the main characters lift this above bargain-basement schlock, but unfortunately the whole thing just doesn't really gel and leaves us in the audience wishing we'd done something else with the last hour-plus.
I hate this movie and I jump at every chance to give it the bad review it deserves. The girl is awkward and cannot act and her co-worker is just as drab. Nothing happens the entire movie. It just sucks.
Definitely agree with the, "slow-burn" comments, but overall it was a pretty good film. I enjoyed this one.
Pretty good. I'm pretty sure there is a book loosely based off of this movie (at least they ring a similar tune to me). It is called "The Boy Meets Girl Massacre." I think I liked that book better than this movie because there is a lot more this movie could have done with its location.