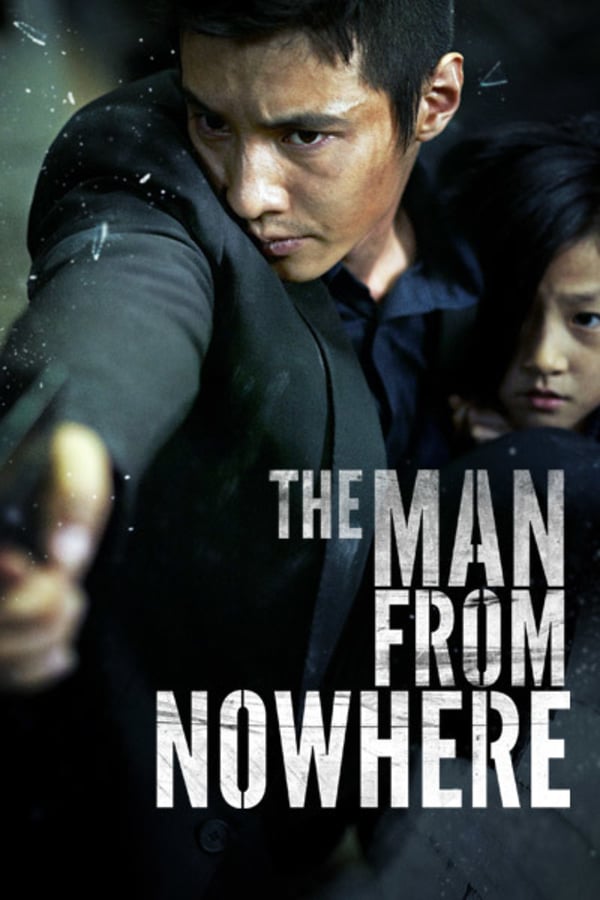 The Man from Nowhere
Directed by Lee Jeong-Beam
An ex-special agent CHA Tae-shik's (Won Bin) only connection to the world is a little girl, So-mi (Kim Sae-Ron), who lives next door. Her mother, Hyo-jeong, smuggles drugs from a drug trafficking organization and entrusts Tae-shik with the product, without letting him know. The traffickers eventually find out about her smuggling and kidnap both Hyo-jeong and So-mi. Tae-shik is now drawn back into the world in a frantic search for So-mi's whereabouts. In order to save So-mi, he makes an arrangement with the crime mob. While So-mi is still nowhere to be found, the police begin to chase after Tae-shik. With the police and the underground mob on his trail, Tae-shik continues his frantic search for So-mi while his hidden past slowly becomes revealed.
An ex-special agent's only connection to the world is the little girl who lives next door. When she is kidnapped by drug traffickers, he embarks on a frantic search through the criminal underground to find her.
Cast: Won Bin, Kim Sae-ron
Member Reviews
If you're a fan of Leon you're going to love this film.
Decent. It never achieves the bone crushing awesomeness of The Raid or the incredible cinematography and story structure of Oldboy but it's for sure in that same ballpark. Absolutely worth a watch.
Why is this movie so amazing? I don't get it. It was so boring to me. I had to turn it off halfway through because nothing was happening. Am I missing something? What separates this from any of the millions of other crime dramas out there? It just wasn't for me. No thanks. Yawn.