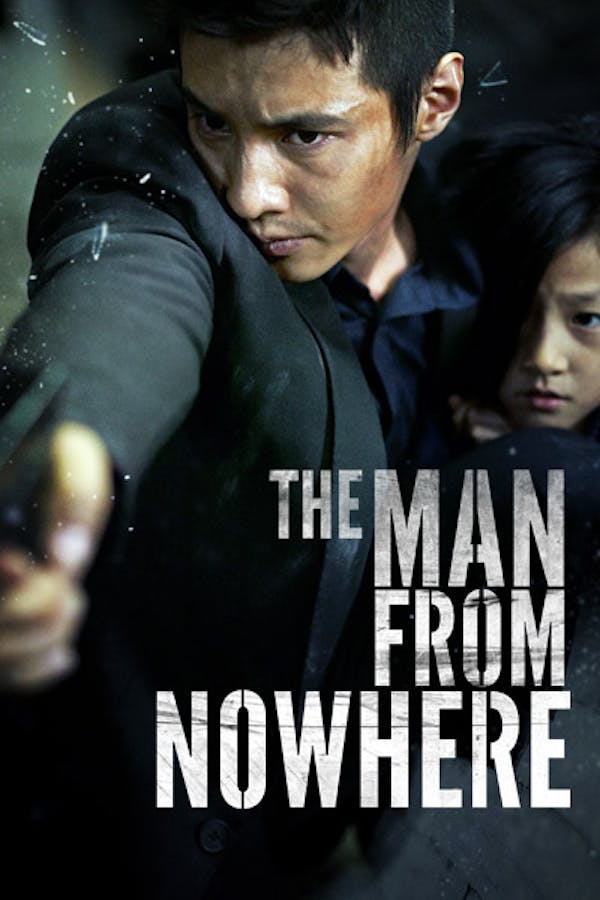 The Man from Nowhere
Directed by Lee Jeong-Beam
An ex-special agent CHA Tae-shik's (Won Bin) only connection to the world is a little girl, So-mi (Kim Sae-Ron), who lives next door. Her mother, Hyo-jeong, smuggles drugs from a drug trafficking organization and entrusts Tae-shik with the product, without letting him know. The traffickers eventually find out about her smuggling and kidnap both Hyo-jeong and So-mi. Tae-shik is now drawn back into the world in a frantic search for So-mi's whereabouts. In order to save So-mi, he makes an arrangement with the crime mob. While So-mi is still nowhere to be found, the police begin to chase after Tae-shik. With the police and the underground mob on his trail, Tae-shik continues his frantic search for So-mi while his hidden past slowly becomes revealed.
An ex-special agent's only connection to the world is the little girl who lives next door. When she is kidnapped by drug traffickers, he embarks on a frantic search through the criminal underground to find her.
Cast: Won Bin, Kim Sae-Ron
Member Reviews
The series of one mysterious Bad MutherF&$#r, and South Korea did no wrong with this smash hit.
Amazing movie with great action sequences and a touching story. One of the better action films to come out. slow moving but stay with it... it gets moving and does not disappoint.
The beginning was a little sappy & sometimes these SK films cast pretty boys with their hair combed over their face & we're supposed to believe they're hard as nails. But hang in there & there's some pretty brutal & VERY entertaining action to enjoy & the organ harvesting crime rich that uses child labor to make meth gets pretty dark. Not a A list pic but a solid B
This movie was so great, it had me feeling all types of emotions, I'm not even a fan of action type movies but this was a good watch.