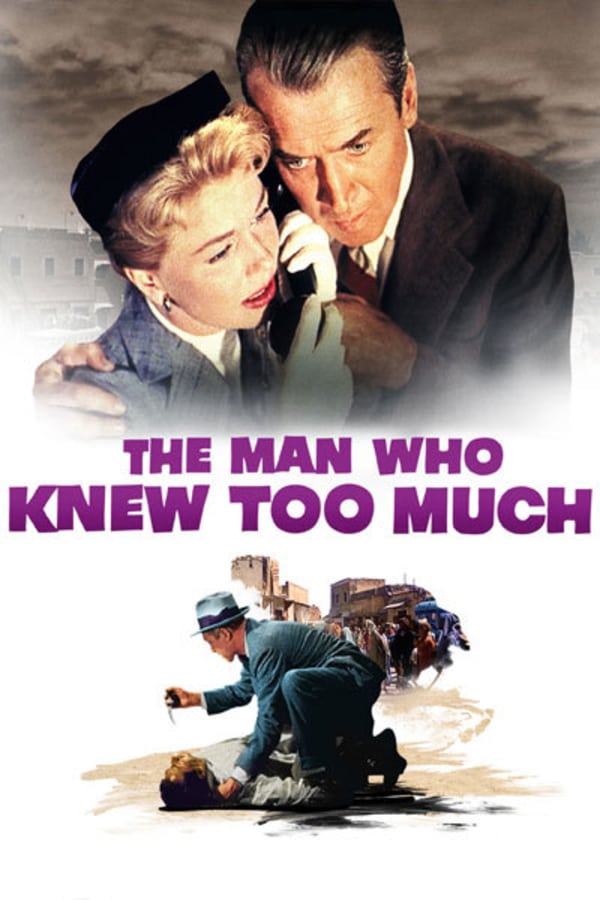 The Man Who Knew Too Much
Directed by Alfred Hitchcock
Oscar-winner James Stewart and Oscar-nominee Doris Day star in this harrowing, globe-trotting thriller from director Alfred Hitchcock.The Master of Suspense spins a web of murder and intrigue in this twisting tale of an American family accidentally caught up in an international assassination conspiracy. When their young son is kidnapped to assure their silence, they embark on a dangerous journey to stop the killers and rescue their child.
An American couple is caught up in international espionage after their son is kidnapped.
Cast: James Stewart, Doris Day, Brenda de Banzie
Member Reviews
Long time Hitch fan, first time seeing this movie. Hard to rank it up there with his other classics, but a good family thriller. As usual, superb orchestration of the camera, good tempo and fine clash at the end: cymbalism!
Impossible to say anything bad about this wonderful Hitchcock thriller. Great from start to finish. And the best closing line of any film i can remember.
Good but not great Hitchcock. I wish this slot was reserved for Strangers on a Train or Frenzy, but it's still worth a watch.
Absolute classic. This has always been one of my favorite Hitchcock films, tight plotting, great suspense, and a terrific performance by Jimmy Stewart.