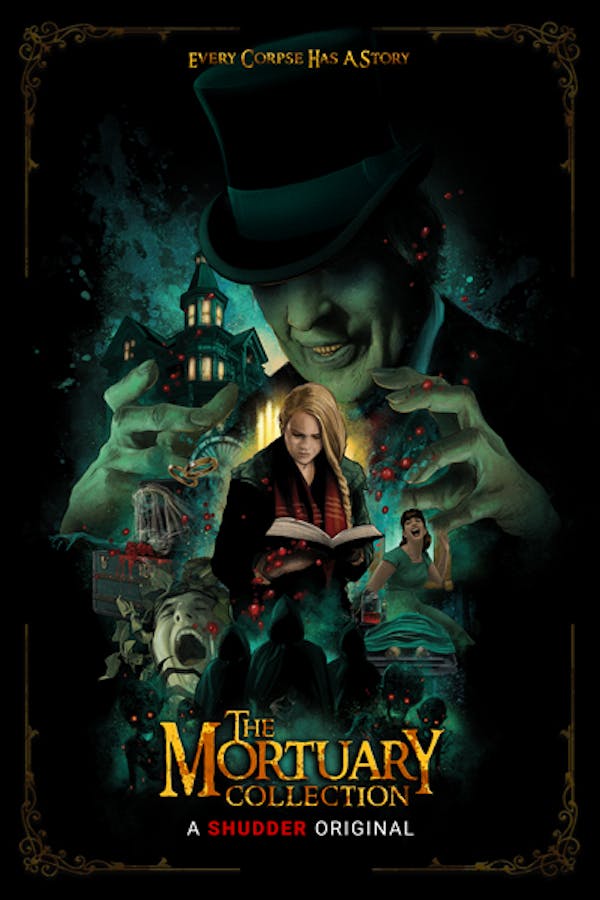 The Mortuary Collection
Directed by Ryan Spindell
In the phantasmagorical town of Raven's End, nothing is as it seems... A misguided young girl takes refuge in a decrepit old mortuary. There she meets Montgomery Dark, an eccentric undertaker with more than a few skeletons in his closet. Montgomery chronicles the strange history of the town through a series of twisted tales, each more terrifying than the last, but the young girl's world is unhinged when she discovers that the final story... is her own. A SHUDDER ORIGINAL
An eccentric mortician spins four twisted tales of madness and the macabre in a sleepy sea-side town where nothing is as it seems.
Cast: Clancy Brown, Caitlin Fisher, Christine Kilmer, Jacob Elordi, Ema Horvath
Member Reviews
Nothing like some good story telling. Enjoyed it.
surprisingly really good! didn't expect such a diverse cast - all with very good acting!! definitely recommend watching
Very neat how everything is tied together throughout, and even the foreshadowing that happens in the opening credits. Very decent for an anthology series. Most of the stories have enough twists to keep them engaging. Not scary per se, but carries interesting concepts. The mortician feels like a call back to classical horror narrators.
This satisfied my constant craving for good horror anthologies! It's hard to go wrong with Clancy Brown who is perfect for this role. As with most anthologies, some segments shine brighter than others and the final story in here was definitely a treat. What The Mortuary Collection does best is maintain its tones of comedy and true horror, without letting them become unbalanced. A fun watch. Give it a shot!