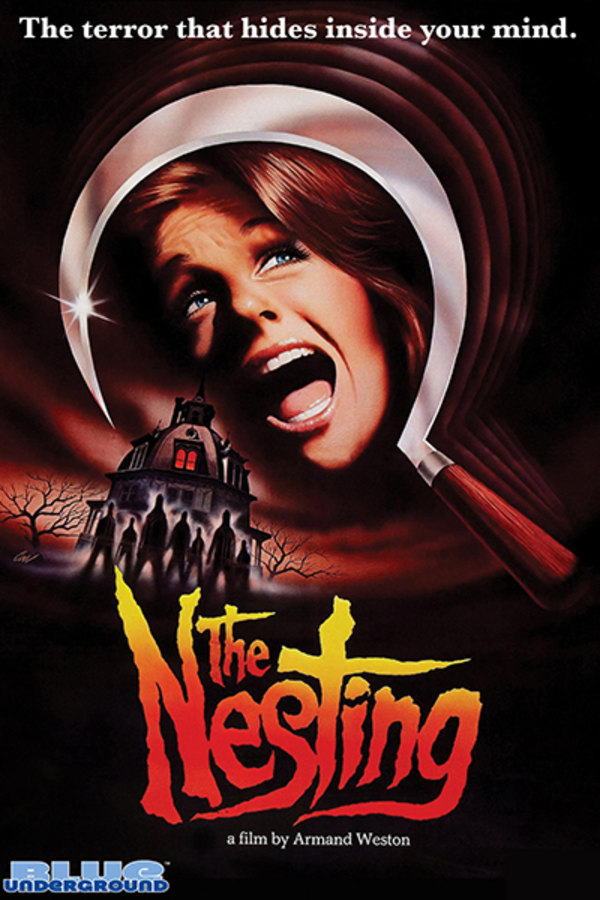 The Nesting
Directed by Armand Weston
Agoraphobic mystery novelist Lauren Cochran decides to leave the city in an attempt to cure her recent writer's block. She rents an old Victorian house in the quiet countryside, unaware of its shocking history. As those around her suffer increasingly violent deaths, Lauren begins to unravel the truth: the house was once an infamous brothel now haunted by the victims of a bloody massacre. Will her terrifying phobia allow her to escape from THE NESTING?
An agoraphobic mystery novelist rents an old Victorian house, unaware of its shocking history.
Cast: Robin Groves, Christopher Loomis, Michael David Lally, John Carradine, Gloria Grahame
Member Reviews
Not completely incompetently made, but almost nothing to engage my interest. I have watched the movie on several occasions, since the 80's, and always expect to like it more than I do. So I get disappointed, repeatedly.
Not good at all, I'm shocked I watched it all the way through and regretted it as soon as the credits rolled.
80s flick that was entertaining. Abner character was awesome!
I tried... but this film did not succeed in maintaining my attention. Mediocre acting--if that! Just not worth watching at all.