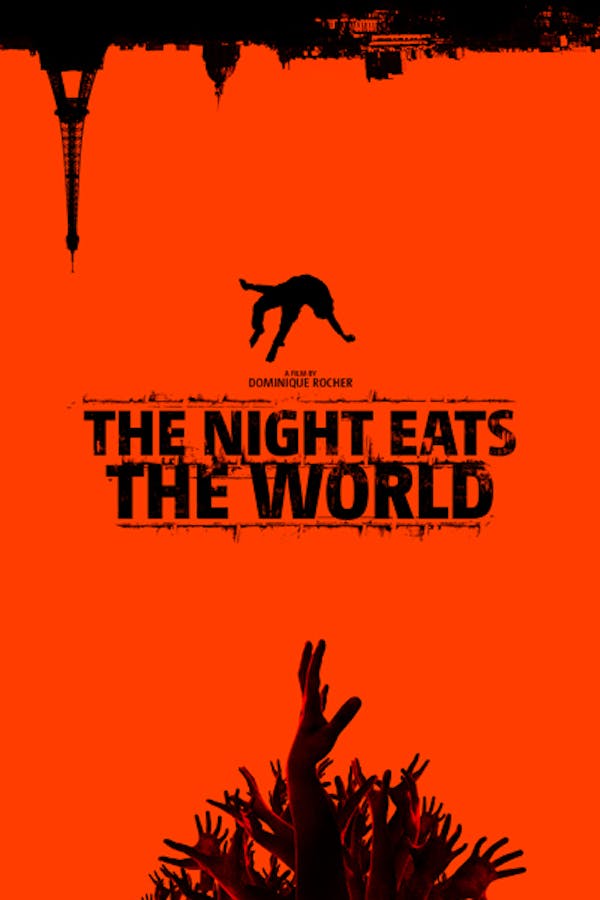 The Night Eats the World
Directed by Dominique Rocher
After waking up in an apartment the night after a raging party, Sam comes face to face with his new reality: an army of zombies has invaded the streets of Paris and he is one of the lone survivors. Petrified with fear, he barricades himself inside the building to survive. He wonders how long can he last in silence and solitude, and the answer comes when he learns that he's not all alone after all.
The morning after a party, a young man wakes up to find that Paris has been invaded by zombies.
Cast: Anders Danielsen Lie, Golshifteh Farahani, Denis Lavant
Member Reviews
This was a tad predictable found myself switching off from it half way through. Was an ok watch I guess
One of my favourite films of recent years.
This is a good movie. Even though I expected it, I was still a little disappointed in the ending (I won't give away spoilers, but those of you aware of the current trend in how horror movies end should know what I mean). Anders Danielsen Lie is remarkable in this.
Every now and then you get a good zombie film, this is one.
Silent zombies, drums, cat, drums, dead people.