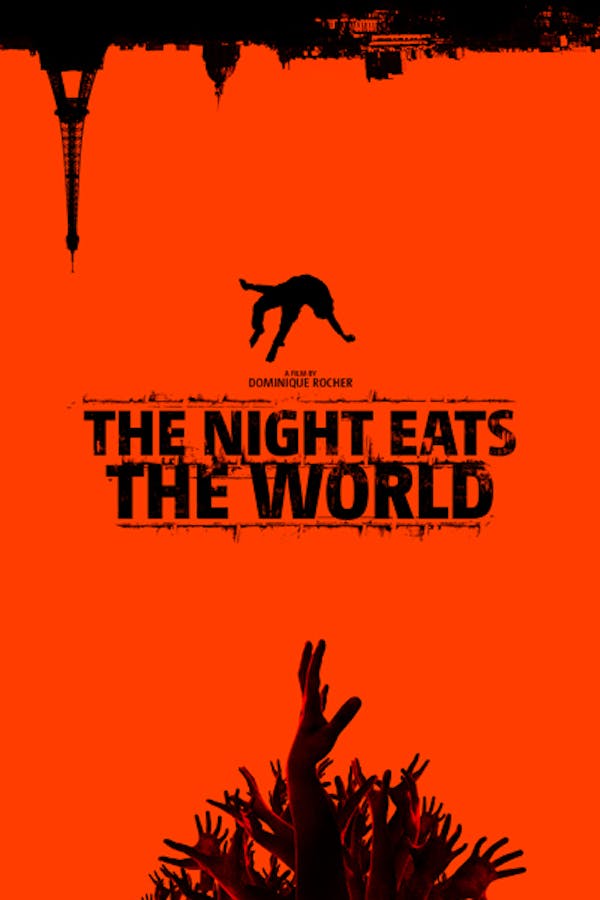 The Night Eats the World
Directed by Dominique Rocher
After waking up in an apartment the night after a raging party, Sam comes face to face with his new reality: an army of zombies has invaded the streets of Paris and he is one of the lone survivors. Petrified with fear, he barricades himself inside the building to survive. He wonders how long can he last in silence and solitude, and the answer comes when he learns that he's not all alone after all.
The morning after a party, a young man wakes up to find that Paris has been invaded by zombies.
Cast: Anders Danielsen Lie, Golshifteh Farahani, Denis Lavant
Member Reviews
man the news is getting weird
Such a great film, its so refreshing to see a Zombie film based on the mental aguish and struggles of the survivor, than just your regular grind and gore genre stereotypes.
Wasn't that impressed tbh. My friend thought it was great. 2.5/5.