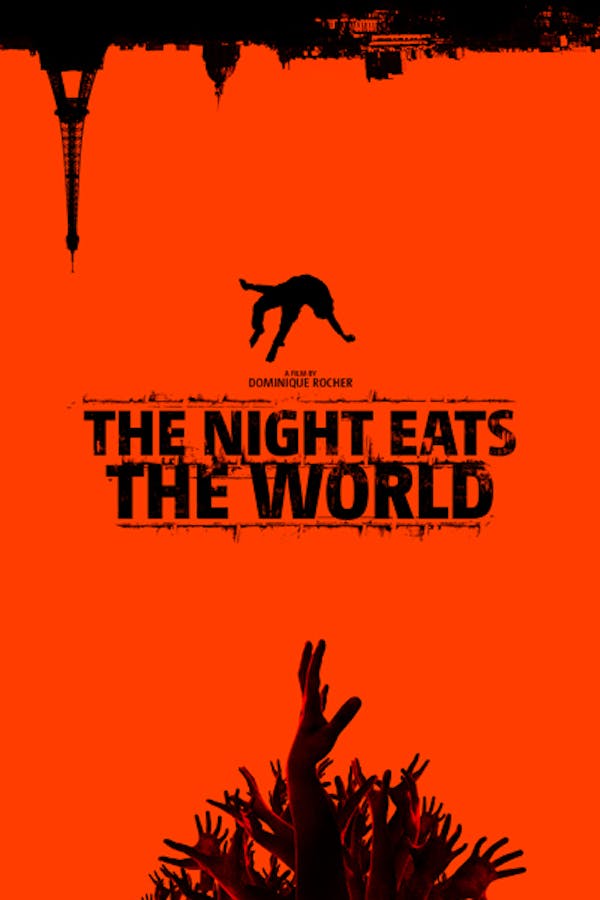 The Night Eats the World
Directed by Dominique Rocher
After waking up in an apartment the night after a raging party, Sam comes face to face with his new reality: an army of zombies has invaded the streets of Paris and he is one of the lone survivors. Petrified with fear, he barricades himself inside the building to survive. He wonders how long can he last in silence and solitude, and the answer comes when he learns that he's not all alone after all.
The morning after a party, a young man wakes up to find that Paris has been invaded by zombies.
Cast: Anders Danielsen Lie, Golshifteh Farahani, Denis Lavant
Member Reviews
Not that good it was a bit boring
Was a really entertaining watch, Was sceptical at first because, the Zombie genre is so over done but, this was something different from what most zombie movies bring to the table. It would have gotten 5 skulls but, it's getting 4 simply because, the ending (for me) was a bit meh (for lack of a better word) it left me wanting more. The build up for the ending was amazing but, the at the very end before the credits roll its just missing that little spark for me to give it 5 skulls. With all that said I'd recommend this movie. Reminds me alot of 28 days
If you like movies like 28 Days Later, you'll surely like this one. This one was a bit sad, though. I didn't know what to expect, but that was half the thrill. It plays with your mind, too. Not everything is as it seems in this film. As a horror enthusiast, I loved it!
I absolutely loved this film! At the beginning I was a bit hesitant but when it started to be a lot more realistic as to what an apocalypse would look like, I was really starting to enjoy it a lot more than the action packed zombie films. It annoyed me that sarah never got to escape the building with him because i thought it could have been good for him to have a companion.