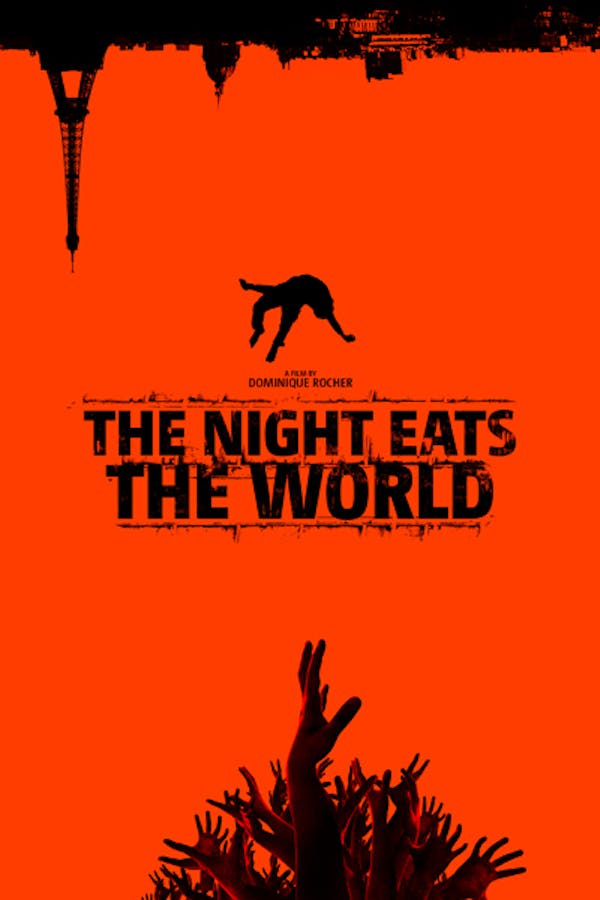 The Night Eats the World
Directed by Dominique Rocher
After waking up in an apartment the night after a raging party, Sam comes face to face with his new reality: an army of zombies has invaded the streets of Paris and he is one of the lone survivors. Petrified with fear, he barricades himself inside the building to survive. He wonders how long can he last in silence and solitude, and the answer comes when he learns that he's not all alone after all.
The morning after a party, a young man wakes up to find that Paris has been invaded by zombies.
Cast: Anders Danielsen Lie, Golshifteh Farahani, Denis Lavant
Member Reviews
Lovely. It feels honest, does a lot with next to no dialogue, and ends in just the right place. Also there are zombies in it.
Not my kind of zombie movie. Its more of an exploration of what loneliness does to a person and what would you if you were the last person on earth. For watching this I prefer "28 days later" or "I am Legend". Also, didn´t find the lead character interesting or flesh out.
really enjoyed this, deffo watch it.
This one really surprised me. Beautifully shot and very interesting. Definitely give it a try.