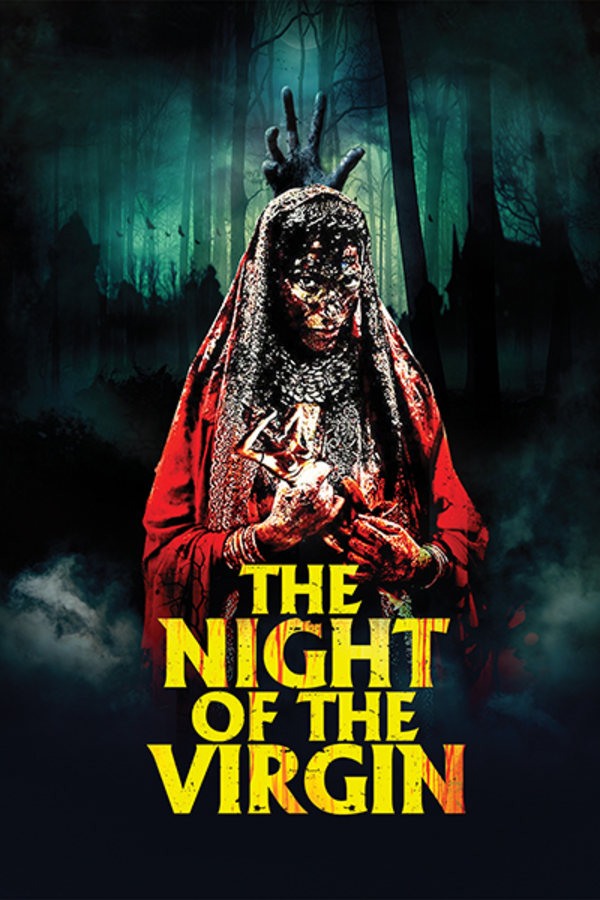 The Night of the Virgin
Directed by Roberto San Sebastian
In one of the wildest, bloodiest horror comedies of the year, Nico, a naive twenty year old, is determined to lose his virginity at a New Year's Eve party. When he finds Medea, a cunning and attractive mature woman, he follows her home with the promise of finally going the distance. There's only one problem: Instead of celebratory sex, he receives an intense lecture about the Nepalese goddess Naoshi and finds a cup of menstrual blood in the bathroom. Things go from perverse to worse when Medea's jealous boyfriend arrives, trapping Nico in the apartment with the steadily growing suspicion that Naoshi is no myth.
Nico is determined to lose his virginity at a New Year's Eve party, but his wish is granted for the price of a night of horrors.
Cast: Javier Bodalo, Miriam Martin, Victor Amilibia, Ignatius Farray, Rocio Suarez
Member Reviews
Very impressive movie. I went into this one blind, not knowing what to expect at all, and I was really pleasantly surprised by what I saw. I didn't know where it was going to go and it was not predictable. An original, interesting movie. It's not as gory as the description may lead you to believe (as opposed to some other way gorier movies on here). The comedy is all perfectly timed and comes at surprising moments, after you have spent some time getting invested in a very serious, very spooky moment. Then it slaps you in the face with a joke and you burst out laughing. Also, given the timing of this movie and the current climate, we've seen a lot of horror movies dealing with sexual assault from the perspective of a female assualted by me , and have seen many movies about strong women overcoming their adversities to get vengeance on male perpetrators. So, it is a very interesting to see the opposite scenario in this movie: a woman assaultig a man, and his subsequent attempted redemption arch. Very good, original and funny movie.
Way too bizarre for comment!
fuck well... that was awesome in all the right places.