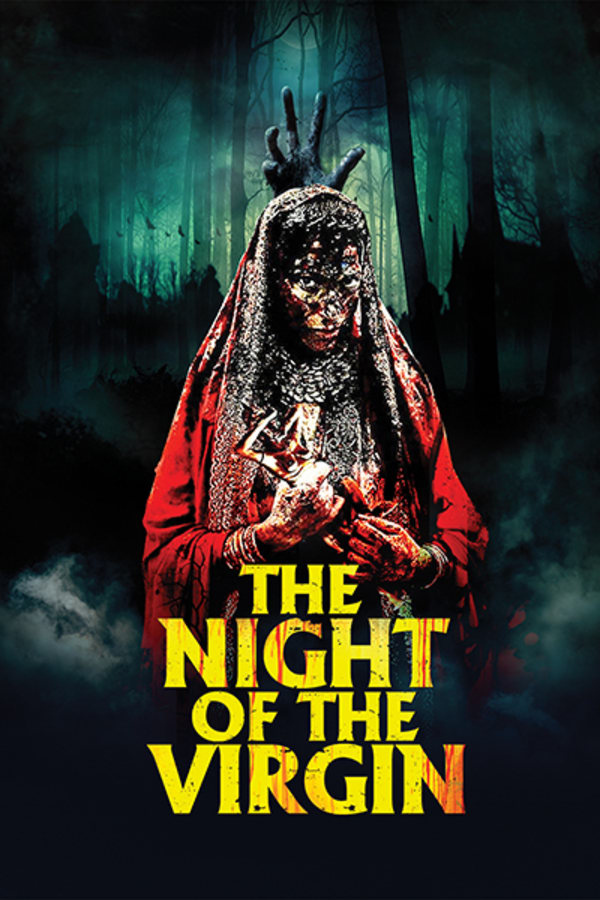 The Night of the Virgin
Directed by Roberto San Sebastian
In one of the wildest, bloodiest horror comedies of the year, Nico, a naive twenty year old, is determined to lose his virginity at a New Year's Eve party. When he finds Medea, a cunning and attractive mature woman, he follows her home with the promise of finally going the distance. There's only one problem: Instead of celebratory sex, he receives an intense lecture about the Nepalese goddess Naoshi and finds a cup of menstrual blood in the bathroom. Things go from perverse to worse when Medea's jealous boyfriend arrives, trapping Nico in the apartment with the steadily growing suspicion that Naoshi is no myth.
Nico is determined to lose his virginity at a New Year's Eve party, but his wish is granted for the price of a night of horrors.
Cast: Javier Bodalo, Miriam Martin, Victor Amilibia, Ignatius Farray, Rocio Suarez
Member Reviews
Woke up fighting a nasty hangover from watching Joe Bob the night before. The shudder live stream was still on and this movie just started. Its gross, goofy, cheaply made but very entertaining.
I liked it. Sure is grotesque and original but not as hardcore as some reviewers here claim to be. Has a little Evil Dead flavor to it. Some parts are quite funny but others are tedious. The gore is great, if you like bloody messes you will enjoy this... but if you are looking for a complex story, you better pick something else.
Don't waste your time. The whole thing was garbage. The gore was poorly done, the concept was poorly executed, and other than the obvious stuff the ending made zero sense.