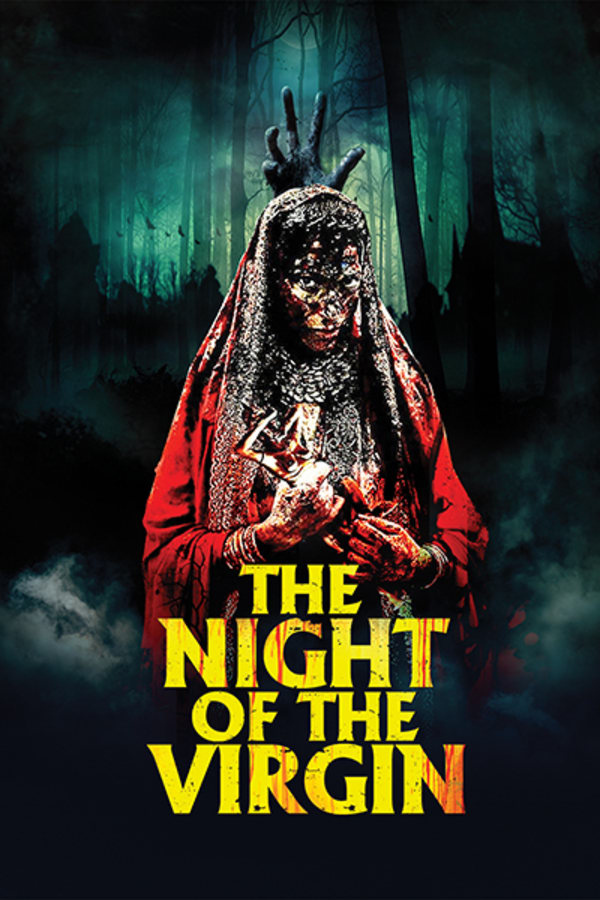 The Night of the Virgin
Directed by Roberto San Sebastian
In one of the wildest, bloodiest horror comedies of the year, Nico, a naive twenty year old, is determined to lose his virginity at a New Year's Eve party. When he finds Medea, a cunning and attractive mature woman, he follows her home with the promise of finally going the distance. There's only one problem: Instead of celebratory sex, he receives an intense lecture about the Nepalese goddess Naoshi and finds a cup of menstrual blood in the bathroom. Things go from perverse to worse when Medea's jealous boyfriend arrives, trapping Nico in the apartment with the steadily growing suspicion that Naoshi is no myth.
Nico is determined to lose his virginity at a New Year's Eve party, but his wish is granted for the price of a night of horrors.
Cast: Javier Bodalo, Miriam Martin, Victor Amilibia, Ignatius Farray, Rocio Suarez
Member Reviews
Well, that was nasty. FX were pumped waaay up. Took a little while and you will have to be in the right mood. My grandmother liked it
Super gruesome movie. This movie was nuts. I loved it. Demons, witches, gore, everyone has a bad time. This movie just keeps coming at you. Nonstop horror.
3 1/2 skulls. Should be titled Incel (Incelio?) Nightmare. Pretty decent and gets points for not bowing to the ultra-sensitive dispositions of too many 'horror fans' these days.
It wasn't perfect, but it was definitely unique.