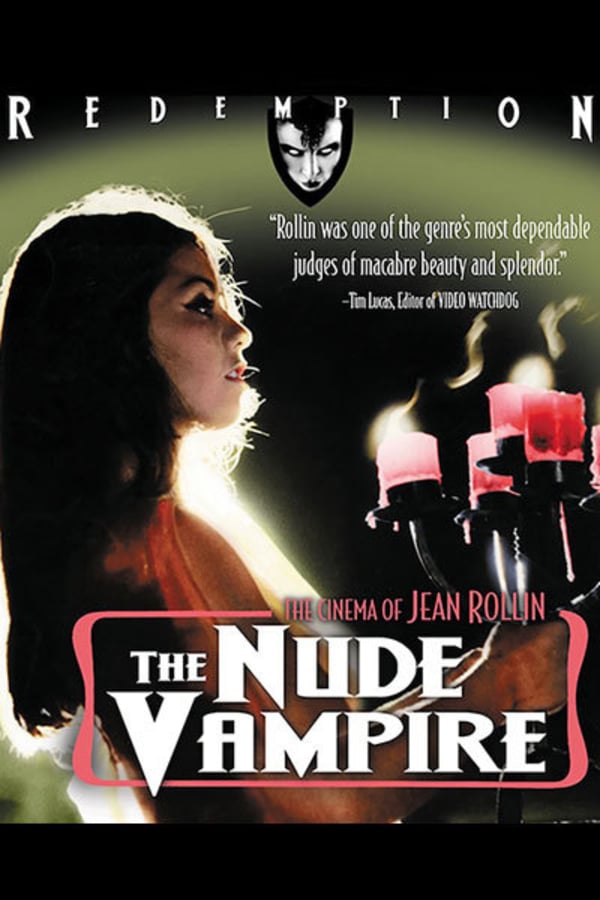 The Nude Vampire
Directed by Jean Rollin
A man discovers his father runs a cult which keeps a woman prisoner. When Pierre investigates, he learns papa's prisoner is a vampire, and the cult hopes to harness her lifeforce in order to achieve immortality. Things get complicated when Pierre falls for the vampire, and winds up caught in a war between the cult and the vampires trying to rescue his lover. Jean Rollin's first true full-length feature (following the split-story RAPE OF THE VAMPIRE) displays all the director's cinematic obsessions: conspiracies, surrealism and ravishing vampire vixens.
A man discovers his father runs a cult which keeps a woman prisoner.
Cast: Caroline Cartier, Olivier Rollin, Maurice Lemaître
Member Reviews
this one's probably good for playing in the background at a party for people too high/drunk for conversation, and not much else
Very slow and low budget movie. No scares. bad acting, bad costumes, bad effects. More of some type of sci-fi or cult movie than anything else. Went from 1 skull to 2 skull only because the french love to show women's boobs a lot.
Slowly paced but reminiscent of other 70s era Satanic cult exploitation films, imo. Not bad. Not terrible. Won't be everyone's cup of tea.
Contains aspects of: Occult, Horror Romance, Horror/sci fi, A campy genre film that would be of interest to those that are fascinated by surreal occult films. Overall unsettling rating: 2/5 Over-the-top rating: 3/5
Everything you'd expect from a 1970 French low budget movie ... and less. Acting is fairly awful, costume and special effects at a high school level, story could have been better, however I can't give it only one skull ... I've seen current movies with 10x the budget so much wose. PS ... not a vampire movie.