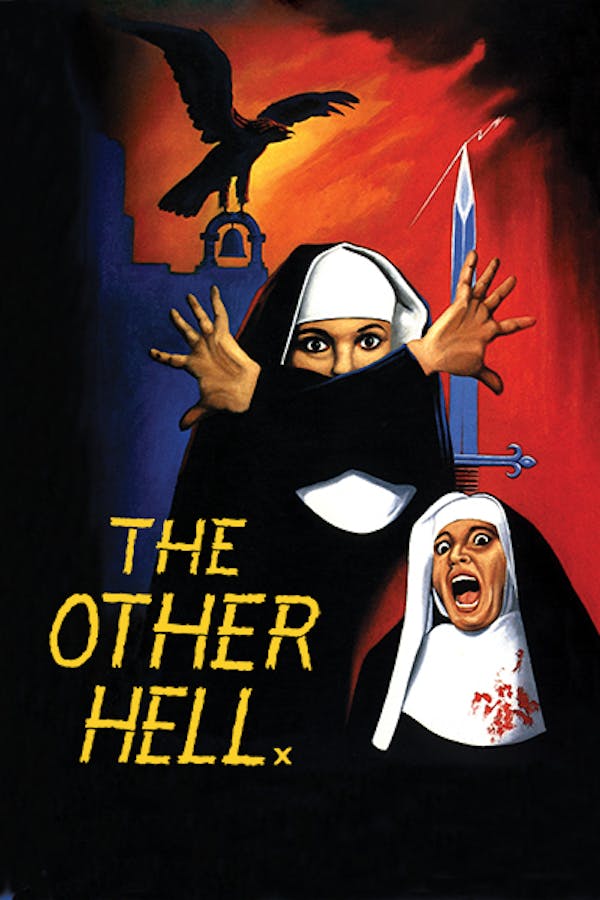 The Other Hell
Directed by Bruno Mattei
At the peak of his '80s excess, Italian sleaze maestro Bruno Mattei – using the alias 'Stefan Oblowsky' – stunned audiences with this Nunsploitation shocker about a series of brutal murders in a depraved convent. And while his cinematic legacy may remain controversial, Mattei here delivers a surprisingly stylized yet undeniably blasphemous orgy of stabbings, stigmata, Satanism, sexual violence and graphic savagery that ranks among his very best.
A sinister nun interfers with the investigation behind a series of brutal murders in a depraved convent.
Cast: Franca Stoppi, Carlo De Mejo, Francesca Carmeno
Member Reviews
This is an excellent off the wall horror flick that you'd expect from a b rate exploitation film from the 80s. I'm not sure if this film lives with the Italian Giallo horror category or not, but the story and overall feel of the movie is remnant of a bootleg Argento film. I mean that in the best possible way.
Oh balls! So slow oh my God it took forever just to get some place that wasn't really relevant oh this is just so bad.
Cocopuff well not so good
Meh. There's a cute cat in it. One of the priests is cute but had an abnormally large mouth that is used to good effect. Another bad nuns movie.