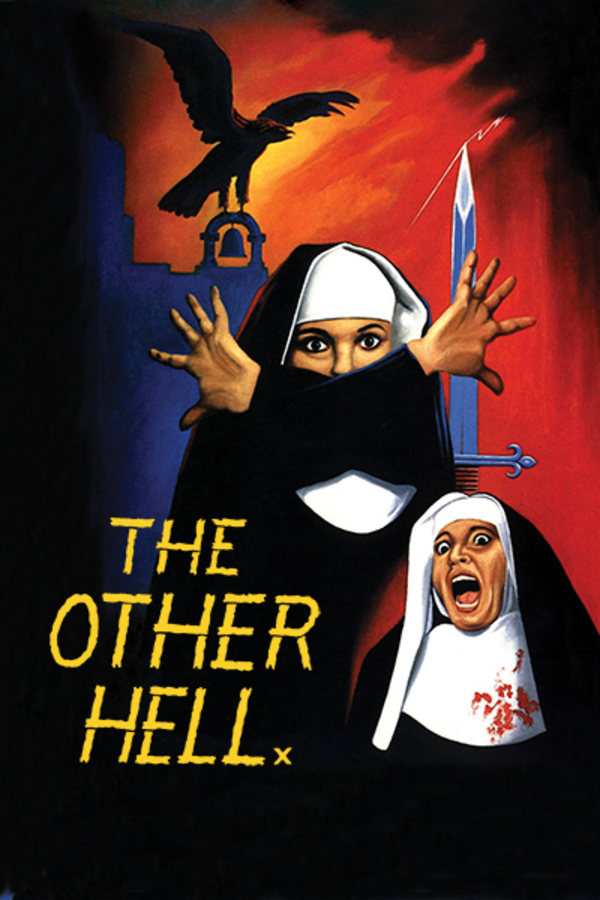 The Other Hell
Directed by Bruno Mattei
At the peak of his '80s excess, Italian sleaze maestro Bruno Mattei – using the alias 'Stefan Oblowsky' – stunned audiences with this Nunsploitation shocker about a series of brutal murders in a depraved convent. And while his cinematic legacy may remain controversial, Mattei here delivers a surprisingly stylized yet undeniably blasphemous orgy of stabbings, stigmata, Satanism, sexual violence and graphic savagery that ranks among his very best. Franca Stoppi (THE TRUE STORY OF THE NUN OF MONZA), Carlo De Mejo (WOMEN'S PRISON MASSACRE) and Franco Garofalo (HELL OF THE LIVING DEAD) star in this "filthy nugget" (Mondo Digital) – written by the notorious Claudio Fragasso (RATS: NIGHT OF TERROR, TROLL 2) and featuring a score 'borrowed' from Goblin – newly transferred from a 35mm print discovered behind a false wall in a Bologna nunnery!
A sinister nun interfers with the investigation behind a series of brutal murders in a depraved convent.
Cast: Franca Stoppi, Carlo De Mejo, Francesca Carmeno
Member Reviews
Meh. Nothing special, bad dubbing. Outside of that it is an entertaining as a lazy day film.
The exact kind of film you would expect when given an Italian nunsploitation title from a well-known schlockmeister. It has incredibly bizarre dialogue, acting, and plotting. It introduces the Antichrist in a third act revelation worthy of Rock N' Roll Nightmare status. It's cheesy, rancid, and absolutely captures the insanity of a Grindhouse oddity.
It was too weird that the nun kept raping the men with her knife while swearing her allegiance to the Devil.
Not a great film, but great in its utter batshit crazy heart. Not for everyone, but I loved it.