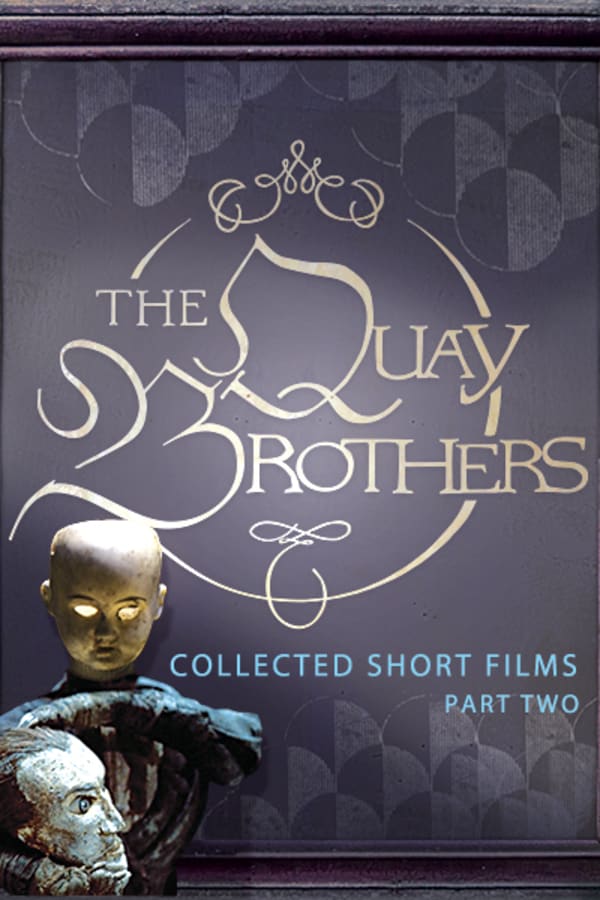 The Quay Brothers: Collected Short Films Part 2
Directed by Quay Brothers
Since the late 1970s, identical twins Stephen and Timothy Quay have been creating their unique blend of dazzling, nightmarish puppetry and stop-motion animation, and have, in the process, spawned an enormous cult following. They are masters of miniaturization and on their tiny sets have created an unforgettable world, suggestive of a landscape of long-repressed childhood dreams. Part II includes NOCTURNA ARTICICIALIA, STILLE NACHT, STILL NACHT II (ARE WE STILL MARRIED?), STILL NACHT III (TALES FROM VIENNA WOODS), STILL NACHT IV (CAN'T GO WRONG WITHOUT YOU), THE CABINET OF JAN SVANKMAJER, DE ARTIFICIALI PERSPECTIVA OR ANAMORPHOSIS and THE UNNAMEABLE LITTLE BROOM.
See the dazzling, nightmarish work of puppet and animation masters, The Quay Brothers
Member Reviews
great stuff,have seen othere works by them,right-on.
I am not sure what I just saw, but I want to keep watching it.
Beautiful, haunting stop-motion animation. I have no idea how I never heard of these two before I joined Shudder, they're fantastic. It's a really interesting aesthetic, a mix of memory and nightmare represented through whispers, decay, and the unnerving faux-life of puppetry. Hope to see more like this added soon!
if I could give zero skulls I would