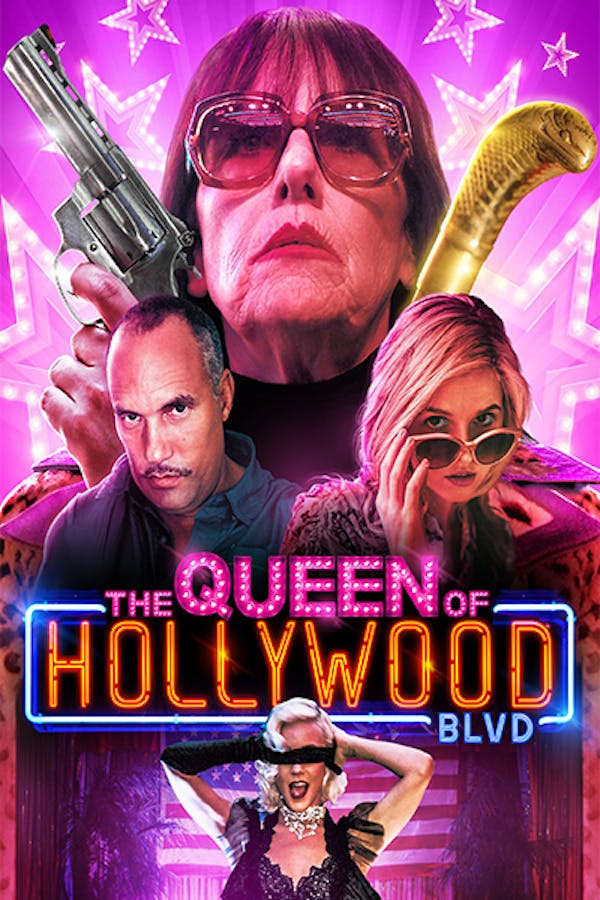 The Queen of Hollywood Blvd.
Directed by Orson Oblowitz
On her 60th birthday, Queen Mary (Rosemary Hochschild) receives a visit from Duke (Roger Guenveur Smith), a gangster who shows up out of the past to take back her beloved, aging Hollywood nightclub, given to her 25 years ago. But Duke is not a guy to be messed with, and to ensure Mary lives up to her side of the bargain, he kidnaps her son Otto. With the help of a teenage runaway named Grace (Ana Mulvoy-Ten) and an old friend Chet (Michael Parks), Mary must navigate seedy Hollywood to save her son, her life, and her club.
On her 60th birthday, the proud owner of a Los Angeles strip club finds herself in hot water over a twenty-five year old debt to the mob.
Cast: Rosemary Hochschild, Ana Mulvoy Ten, Michael Parks, Roger Guenveur Smith, Jon Lindstrom
Member Reviews
Love It!! The lady was cool as fuck.
It was ok, the old lady was wild asf
Great movie ! Awesome Atmosphere.
Tired storyline of a crime drama, wouldn't consider this a horror movie. It's very slow paced, and fails to ever create tension. The main character can act a bit, but there is a lot of terrible acting from other characters.