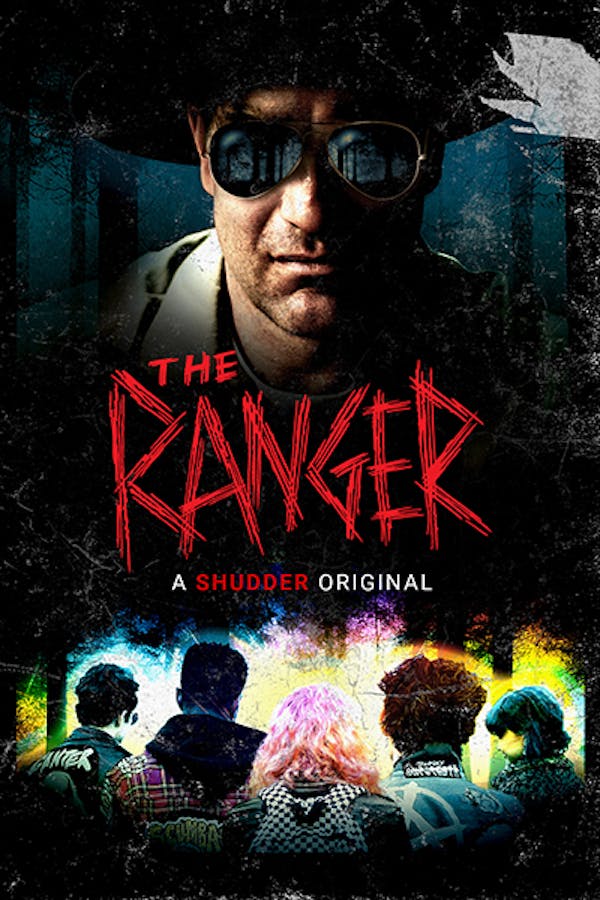 The Ranger
Directed by Jenn Wexler
After a run-in with the cops at a punk show goes sideways, Chelsea and her pals flee the city in search of a place to lay low. Running to the security of Chelsea's old, abandoned family cabin in the woods, they fall under the watchful eye of an overzealous park ranger who holds a secret from Chelsea's past. Set to the beat of a killer punk soundtrack (Fang, The Avengers, The Grim, Rotten UK and more) and presented in eye-popping neon colors, Jenn Wexler's debut offers a modern take on survivalist horror that both celebrates and subverts the genre's tropes with equal parts humor, glitter and gore. A SHUDDER ORIGINAL. Contains strong language, violence and gore.
Teen punks on the run face off against an unhinged park ranger with an axe to grind.
Cast: Chloë Levine, Granit Lahu, Bubba Weiler, Jeremy Pope, Amanda Grace Benitez
Member Reviews
This movie is worth watch. I would love to see a sequel to this. The special effects and acting were on point there could have been a little more cat and mouse with the killer and the teens.
Started off okay but the ending was gabbage. I'm sure you'll like it tho.
could only get through 40 minutes. not much here. watched because it was listed as one of the best horror films of 2018. this was dumb and ranger was a terrible villain
Worth it. Enjoyable slasher flick. The female lead was sorta interesting.
The most generous thing I can say is that I watched it for eighty minutes, and in some respects, the ways in which it is bad are ways in which it is funny. There are no plot holes, but there are plot questions: where did protag end up after her uncle died? is it important? is her joining a punk scene specifically a reaction to her past? if so, how? The actors were working with what they had and what they had wasn't much. No punk scene at any point in history is evident in the portrayal, leaving me to assume this is some new, innovative cringepunk milieu. If so, good on them. The thing killing this movie is that it behaves like it wants to say something and doesn't. It angles to make some commentary about running from one's nature, or the conflict between individuals and the forces that try to civilize us, or the conflict between civilization and nature themselves, but who the heck knows; in the end all of these lines of inquiry are abandoned for a bizarrely (again) frictionless ending that only gets weirder as it circles down the drain. Also, there's no twist. It sets itself up like there's going to be a twist, but it's pretty well implied early on so by the time it's rEVeAlEd you're kind of waiting for an "and...". Watch this movie to kill eighty minutes, or to meditate on the mistakes of others.