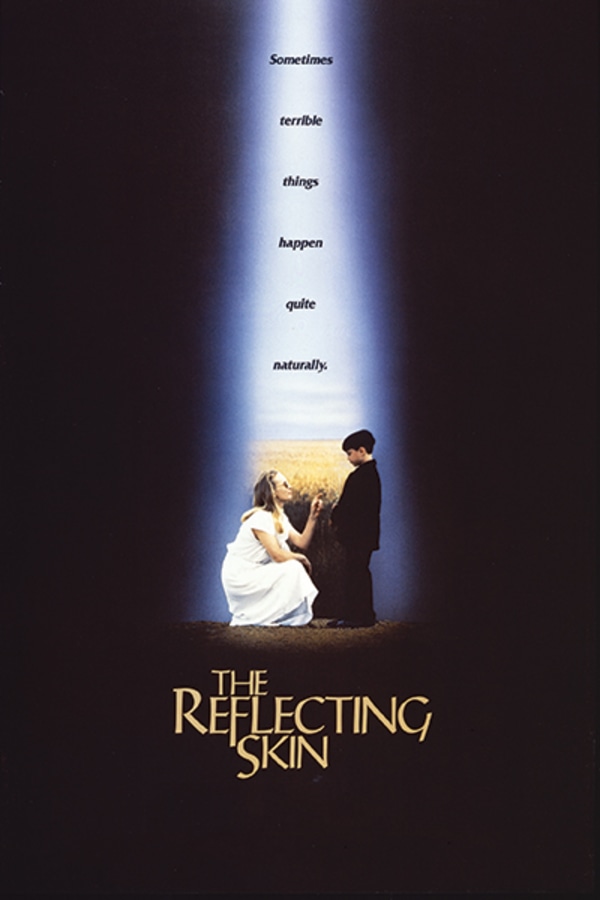 The Reflecting Skin
Directed by Philip Ridley
Seth is a mischievous eight-year-old growing up in the harsh realities of 1950s rural Idaho. But his whole world changes the day he decides the widowed neighbor woman, Dolphin Blue, is a vampire. Inspired by his father's stories, Seth begins to believe she is responsible for the terrible events happening around him. His obsession continues to grow when Cameron comes home…and falls head over heels for his worst enemy.
A mischievous boy finds out his neighbor is a vampire in this dreamy gem.
Cast: Codie Lucas Wilbee, Viggo Mortensen, Jeremy Cooper, Jeff Walker, Duncan Fraser
Member Reviews
What was the point of this movie? I'm dammed if I know. I think the movie was supposed to be about vampires but as far as I can tell the bad guys were the fellas in the car. The kid didn't react when his friend was kidnapped which made no dammed sense. I give it one skull for Viggo (man is gorgeous) otherwise I am sure this movie sounded much better on paper than it did on the reel.
Beautiful, dreamlike American gothic. Doesn't really belong in the horror genre though.
hey shudder, how about you find this movie in the fifth dimension or whatever- I want to watch it.
the one movie on my queue i looked forward to watching on this service, since nothing new had come in in sometime, and it's not available in my fucking region, very close to cancelling this service.
there will be blood by way of roald dahl. this one's up there, folks.