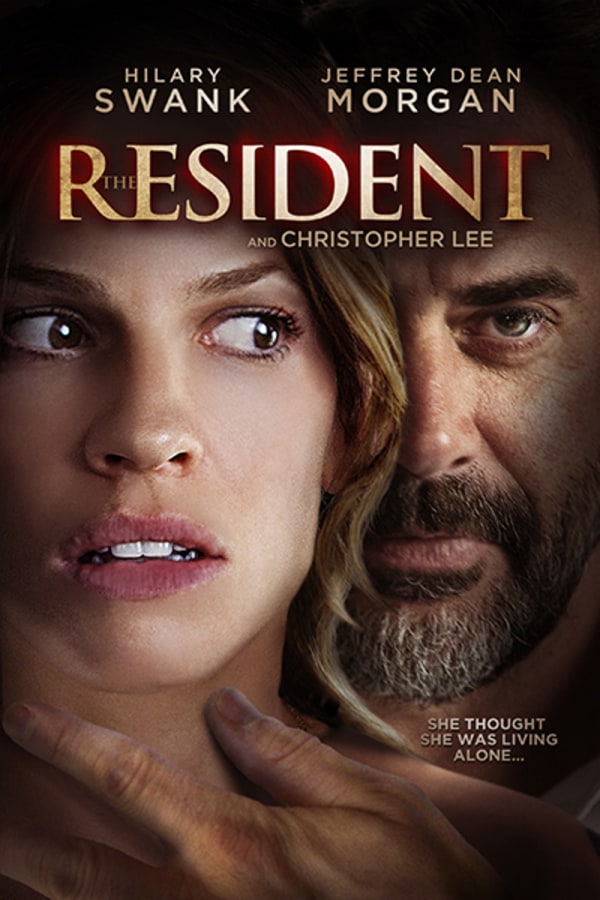 The Resident
Directed by Antti Jokinen
Dr. Juliet Devereau (Academy Award-winner Hilary Swank) is going through a rough patch after separating from her husband. Luckily, her new apartment seems perfect, not to mention the handsome landlord (Jeffrey Dean Morgan, "The Walking Dead"). But as the days go by, something doesn't seem quite right. Juliet keeps waking up groggy, and starts to suspect someone is watching her every move. Who is stalking her? And will Juliet be able to stop them before they do their worst? This unnerving Hitchcockian thriller from the revived Hammer Studios co-stars legendary horror icon Christopher Lee.
A surgeon (Hilary Swank) begins to suspect someone is spying on her in her new apartment.
Cast: Hilary Swank, Jeffrey Dean Morgan, Christopher Lee, Lee Pace
Member Reviews
Loved it! Great film and good storyline. Also beautiful apartment 😂
Predictable, but still worth a watch.
I only watched it for JDM and he is amazing in this!!!! Predictable plot but worth a watch!
Was this a Lifetime movie that Shudder got? Sure seemed like a made for TV movie. Didn't much care for it. I really wished I could have given it 1 1/2 skulls.