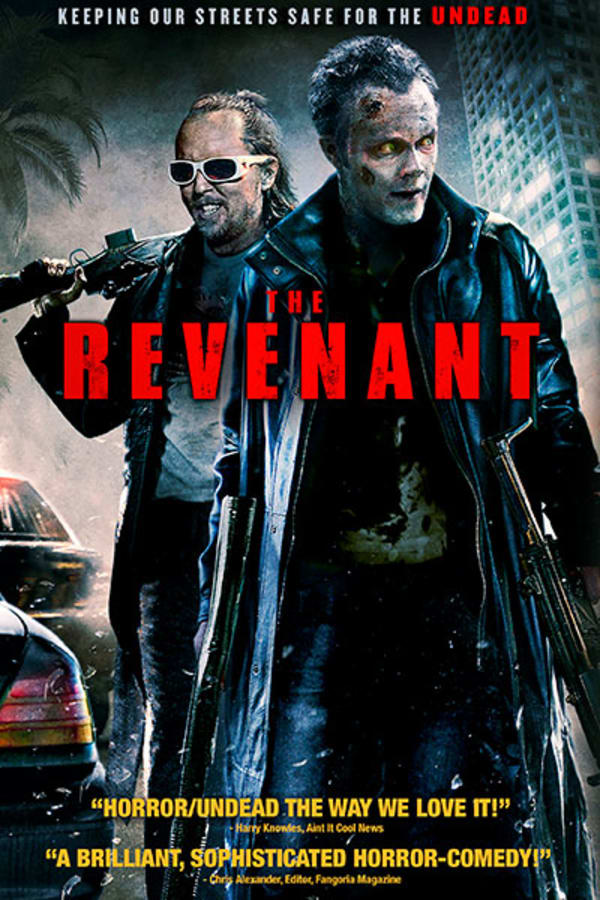 The Revenant
Directed by D. Kerry Prior
An American soldier who died in Iraq awakens after his funeral and doles out vigilante justice in L.A. Bart's now a zombie-vampire hybrid and he needs blood to survive, so if he offs some local bad guys and drinks their blood, it's basically killing two birds with one stone, right? Well, the cops might not see it that way, and Bart's grieving girlfriend will need an explanation, but what's the worst that could happen? Bart's already dead! Kerry Prior's hilarious 2009 festival favorite earned the director comparisons to Stuart Gordon, Edgar Wright and Dan O'Bannon. Contains strong language, violence and gore.
After being killed in Iraq, a soldier awakens and doles out undead vigilante justice in L.A.
Cast: David Anders, Chris Wylde, Louise Griffiths, Jacy King
Member Reviews
i watched the whole thing
loved it. Best movie called The Revenant I've ever seen.
This is a really fun movie. Characters and acting are great. The special effects are really well done also. Highly recommended.
I loved it. IT's not a masterpiece , but it's entertaining