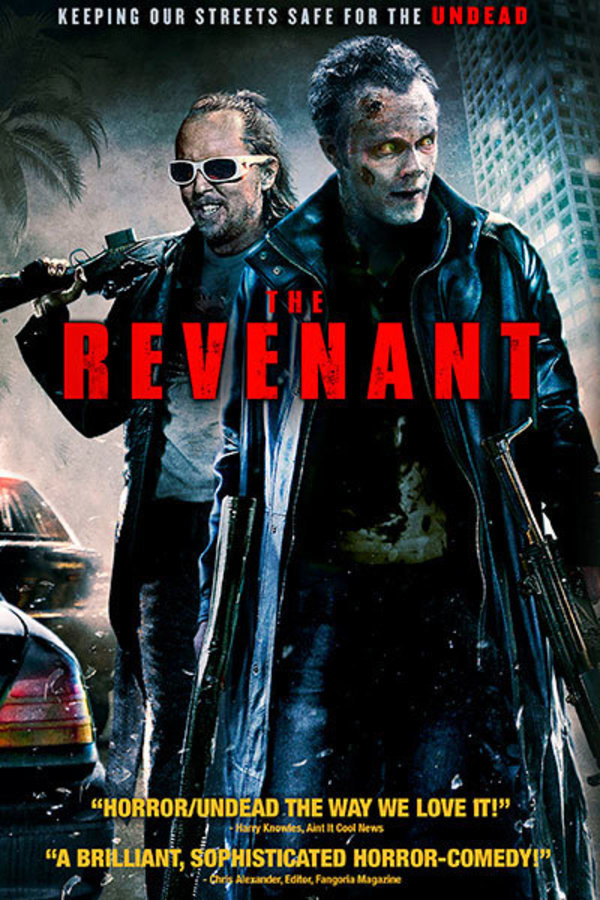 The Revenant
Directed by D. Kerry Prior
An American soldier who died in Iraq awakens after his funeral and doles out vigilante justice in L.A. Bart's now a zombie-vampire hybrid and he needs blood to survive, so if he offs some local bad guys and drinks their blood, it's basically killing two birds with one stone, right? Well, the cops might not see it that way, and Bart's grieving girlfriend will need an explanation, but what's the worst that could happen? Bart's already dead! Kerry Prior's hilarious 2009 festival favorite earned the director comparisons to Stuart Gordon, Edgar Wright and Dan O'Bannon. Contains strong language, violence and gore.
After being killed in Iraq, a soldier awakens and doles out undead vigilante justice in L.A.
Cast: David Anders, Chris Wylde, Louise Griffiths, Jacy King
Member Reviews
It was funny! Got a little slow in parts but all in all it was good.
loved it and loved the ending ! so refreshing to not have mindless zombies and a different outlook !
5 Star! Fantastic new (only) vampire in LA story. Great comedy, great horror and odd, but great ending.
Cracking movie. Manages to nail the dark humour of the situation without sacrificing the grim reality. Well balanced and often funny time ❤️
This is a really great pulpy movie that takes its high concept all the way. It really feels like a Return Of The Living Dead sequel, if our hero got shot with Trioxin-tipped bullets when he dies in the opening scene.