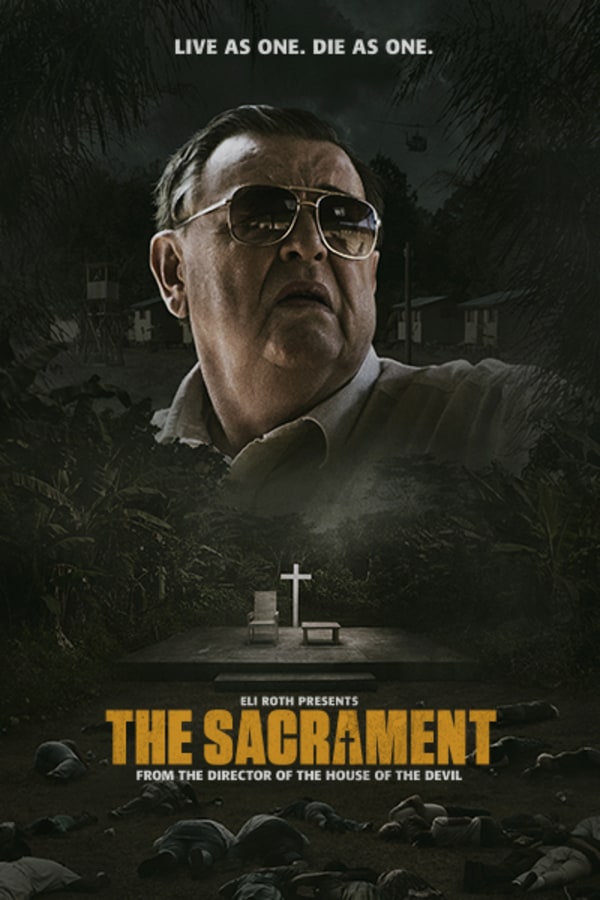 The Sacrament
Directed by Ti West
Two journalists set out to document their friend's journey to reunite with his estranged sister. They track her to an undisclosed location where they are welcomed into the remote world of "Eden Parish," a self-sustained rural utopia composed of nearly two hundred members and overseen by a mysterious leader known only as "Father." It quickly becomes evident to the newcomers that this paradise may not be as it seems. Eden Parish harbors a twisted secret. What started as just another documentary shoot soon becomes a fight for survival. 
Two journalists track a friend's sister to the remote world of "Eden Parish," a rural paradise that may not be as it seems.
Cast: Joe Swanberg, Aj Bowen, Kentucker Audley, Amy Seimetz, Gene Jones
Member Reviews
A solid and enjoyable viewing experience. As far as found-footage movies go, this one at least takes the genre in a new direction.
Little creativity in this color by numbers retelling of the Jonestown massacre. A documentary on the real thing is much better.
The film is effectively an hour and forty minute long trailer to prompt people (I guess?) to investigate into the very real Jonestown Massacre. Why someone would want to make an hour and forty long minute trailer for the Jonestown Massacre is anyone's guess but I cannot help but feel that all those innocent people who died deserved more than their deaths trivialised into a cheap and honestly not very good found footage film.