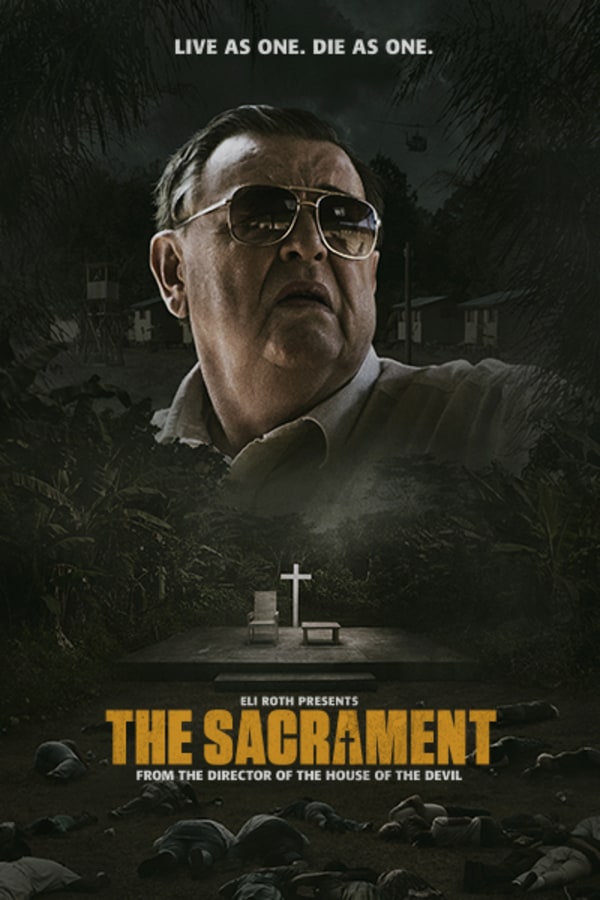 The Sacrament
Directed by Ti West
Two journalists set out to document their friend's journey to reunite with his estranged sister. They track her to an undisclosed location where they are welcomed into the remote world of "Eden Parish," a self-sustained rural utopia composed of nearly two hundred members and overseen by a mysterious leader known only as "Father." It quickly becomes evident to the newcomers that this paradise may not be as it seems. Eden Parish harbors a twisted secret. What started as just another documentary shoot soon becomes a fight for survival. 
Two journalists track a friend's sister to the remote world of "Eden Parish," a rural paradise that may not be as it seems.
Cast: Joe Swanberg, Aj Bowen, Kentucker Audley, Amy Seimetz, Gene Jones
Member Reviews
BORING if youre at all familiar with the jonestown events STAY AWAY
For real just watch basically any documentary or listen to any respectable podcast telling of the Jonestown events. This Jonestown thru the lens of Vice-media take is pretty bunk.
Kind of a disrespectful retelling of the Jonestown massacre.
Very good film. A lot better than I expected and kept me on the edge of my seat.
I loved this movie. Left me feeling very uncomfortable and constantly on the edge of my seat. There were times I was so tense watching it I had to pause for a minute...Dark film as a very real horror.