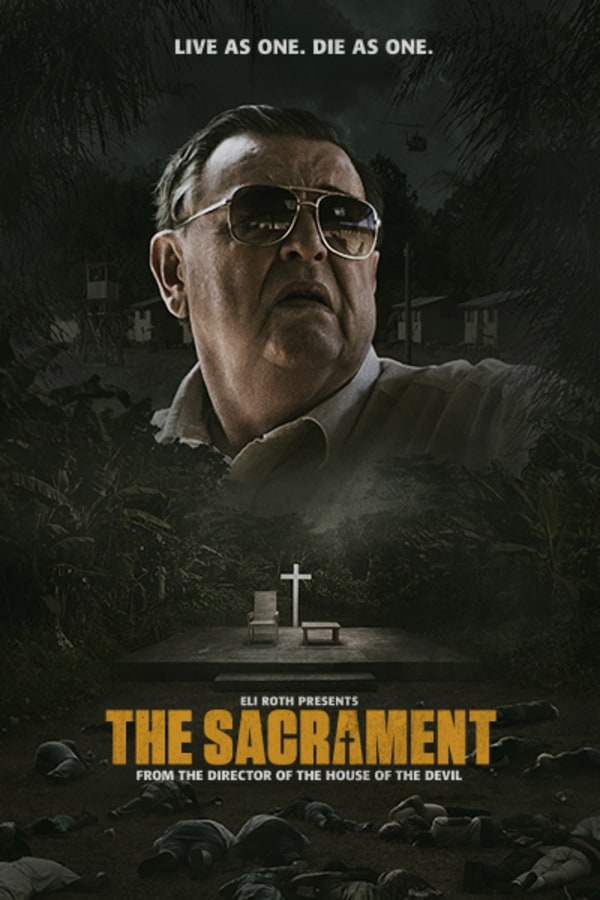 The Sacrament
Directed by Ti West
Two journalists set out to document their friend's journey to reunite with his estranged sister. They track her to an undisclosed location where they are welcomed into the remote world of "Eden Parish," a self-sustained rural utopia composed of nearly two hundred members and overseen by a mysterious leader known only as "Father." It quickly becomes evident to the newcomers that this paradise may not be as it seems. Eden Parish harbors a twisted secret. What started as just another documentary shoot soon becomes a fight for survival. 
Two journalists track a friend's sister to the remote world of "Eden Parish," a rural paradise that may not be as it seems.
Cast: Joe Swanberg, Aj Bowen, Kentucker Audley, Amy Seimetz, Gene Jones
Member Reviews
First, for the few people who gave it a bad rating because it is the same story as Jonestown, knowing how a movie ends doesn't make it a bad movie! That is such a dumb criticism. Secondly, I didnt like the first half of this movie because of thr acting in the interviews. But the second half of this movie is creepy as hell and redeems the whole thing.
As a previous member posted, this was pretty much Jonestown with actors. Well made, but very unoriginal.
Sigh.... If i had known this movie was so closely based on the Jonestown incident I wouldn't have watched it. Not that this film wasn't well executed or "horrifying". It was. And I'm not even sure what i was expecting because it's all right there but I wasn't prepared for this kind of reality horror. This hits close to home, as it was a grim representation of a very real, very TRAGIC event. I dig all kinds of flicks, i can handle just about anything, even extreme cinema but this one hurts. Be warned this movie is a major downer. All that aside The Sacrament is well done.... just don't plan on watching it with your significant other. Especially if you plan on getting any action that night besides some awkward cuddling and a stiff drink!