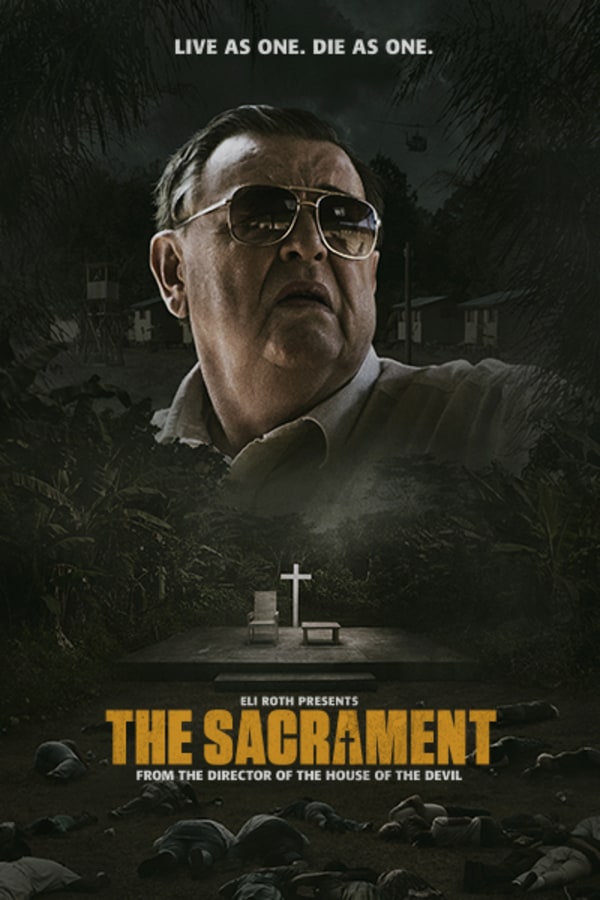 The Sacrament
Directed by Ti West
Two journalists set out to document their friend's journey to reunite with his estranged sister. They track her to an undisclosed location where they are welcomed into the remote world of "Eden Parish," a self-sustained rural utopia composed of nearly two hundred members and overseen by a mysterious leader known only as "Father." It quickly becomes evident to the newcomers that this paradise may not be as it seems. Eden Parish harbors a twisted secret. What started as just another documentary shoot soon becomes a fight for survival. 
Two journalists track a friend's sister to the remote world of "Eden Parish," a rural paradise that may not be as it seems.
Cast: Joe Swanberg, Aj Bowen, Kentucker Audley, Amy Seimetz, Gene Jones
Member Reviews
Semi-true story obviously based on the Jonestown Massacre. Good watch, predictable if you know what happened there. Fantastic acting. Hell, I was almost on board with the father during his first speech
I enjoyed this. I think it was well shot and performed (it's found footage so expect shakey cam), entertaining without being gratuitous and the only negative I'd say is that it's obviously very predictable but seeing as it's based on true events this can't be helped. Worth a watch if you're into "cults".
Fantastic. The ending is haunting and will stay with you.
way too many white guys in a story about a Black community.